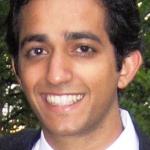 The third annual U.S.-India Strategic Dialogue in June left many convinced that the two nations' "strategic partnership" is expanding. And not without reason as unprecedented counter-terrorism coordination, extensive joint military exercises on land, sea, and air, and candid discussions on sensitive topics like Iran and Myanmar point to a deepening relationship. But amidst a flurry of high-level visits surrounding the Dialogue, U.S. Secretary of Defense Leon Panetta acknowledged that "we now have to put meat on the bone." Today, Indian and American policymakers have an opportunity to do so through closer cooperation in one of the world's most troubled hotspots: Afghanistan.

As the U.S. presidential election nears, both candidates have publicly committed to pulling the last American soldiers out of Afghanistan by 2014. President Barack Obama has already promised to bring home 23,000 troops by this fall, and allies are following suit. The French have accelerated their withdrawal plans to the end of this year. After spending close to half a trillion dollars and deploying more than 100,000 troops in the past decade, the U.S. will soon join a long line of foreign powers that left Afghanistan much as they found it.

But as everyone bolts for the door, the situation looks precarious for those in the region left holding the bag – including India. While an all-out power vacuum may not be imminent, instability looms on Afghanistan's horizon, with endemic corruption, intransigent warlords, a resurgent Taliban negotiating to rejoin the government, and the coming departure of Afghan President Hamid Karzai in 2014. If these domestic woes didn't seem daunting enough, Afghanistan's neighbors are rapidly maneuvering to secure its vast untapped mineral resources. Kabul's recent decision to ink a security agreement with China – adding to those in place with the U.S., India, and the United Kingdom – is a reminder that Afghanistan remains at the center of the twenty-first century "Great Game."

Few countries have more at stake in preserving Kabul's current democratic government than India. Throughout the 1990s, New Delhi opposed the Taliban, which maintained strong ideological ties with Pakistan's hard-line Jamiat Ulema-e-Islam party and provided sanctuary to scores of militants responsible for terrorist attacks across India. The fundamentalist regime's return to power would pose a serious threat to India's homeland security and has spurred Indian support for ongoing counter-insurgency efforts. Along with its domestic security implications, Afghan stability is also essential for New Delhi's ambitions to access energy-rich states in Central Asia in order to fuel its fast growing economy.

Some observers are understandably skeptical of India's ability to support long-term stabilization in Afghanistan and point to events like the unprecedented recent power failures as evidence of its ongoing domestic challenges. Nonetheless, India's record in Afghanistan is promising. As the war-torn country's fifth-largest bilateral donor, the Indian government has committed $2 billion over the past decade for projects related to infrastructure, power, agriculture, health, and education. Indian engineers built the Afghan parliament building, constructed a key port-access road across southern Afghanistan, and repaired major highways linking Kandahar and Kabul. While NATO capacity-building efforts have struggled, India has successfully trained Afghan teachers, engineers, nurses, and civil servants, amongst others. Indian leaders, drawing on strong personal relationships formed through decades of engagement, enjoy a "cultural fluency" with their Afghan counterparts. And these achievements are undergirded by India's considerable "soft power" in Afghanistan, arising from longstanding cultural ties and bolstered by its recent humanitarian assistance.

American policymakers recognize that Indian support for Afghanistan's fledgling institutions could help win the battle for Afghan hearts and minds, keeping the tide of fundamentalism at bay. In light of India's proven on-the-ground capabilities, Washington is hopeful that it will play a stabilizing role as American troops leave the region. And India is likely to do so, but on its own terms. New Delhi has already committed to helping promote Afghan security. It concluded a Strategic Partnership Agreement with Kabul last October, pledging assistance in training, equipping, and capacity-building programs for the Afghan National Security Forces. India's willingness to do so is vital to the country's stability, as NATO's exit strategy hinges on transitioning responsibility to capable Afghan military and police forces.

After years of opposition driven largely by Pakistani sensitivities, American policymakers are increasingly supportive of Indian efforts in Afghanistan. This shift is part of a broader strategic reorientation, reflected in Defense Secretary Panetta's recent declaration that India – whose nuclear ambitions the U.S. contested a little over a decade ago – is now a "linchpin" of U.S. foreign policy in Asia. Yet the word that best describes current Indian and U.S. interests in Afghanistan is convergence. That is a far cry from coordination, a closer form of engagement that still eludes the U.S. and India. This gap reflects differing visions of the bilateral relationship that stem from both sides' competing self-conceptions, which analysts like Anit Mukherjee and Manohar Thyagraj have called a "clash of exceptionalisms." While American officials tend to emphasize a forward-looking approach (one perhaps less mindful of previous vicissitudes), Indian policymakers remain sensitive to the past and maintain a historic aversion to alignment – lest they be perceived as playing "second fiddle" to a hegemonic Western power.

Leading commentator Pratap Bhanu Mehta, President of New Delhi's Centre for Policy Research, has persuasively argued that since independence, India's foreign policy has lacked a grand strategy driven by ideological imperatives, a national quest for power, or a broader conception of a just global order. Instead, its actions abroad have mainly been aimed at preserving India's "strategic autonomy" with an "underlying leitmotif of cautious prudence." This imperative is evident in New Delhi's policy toward Afghanistan. Exactly a week before the U.S.-India Strategic Dialogue, Indian External Affairs Minister S.M. Krishna attended the Beijing summit of the Shanghai Cooperation Organization (SCO), a Eurasian grouping led by China and Russia in which India seeks to transition from observer to full member. Indian policymakers see this as a way to preserve their "flexibility" in the region surrounding Afghanistan, while enhancing ties with Central Asian powers on energy, trade, drug trafficking, and counter-terrorism.

But intensifying competition for resources and influence – particularly with China – could gradually turn India's strategic straddle into a struggle. Until recently, most analysts expected Beijing to limit itself to an economic role in Afghanistan's reconstruction. Though it leads an initiative to combat drug trafficking with Afghan law enforcement officials, China has exerted minimal influence on the security front in the past. Earlier this year, however, Beijing invited leaders from Afghanistan and Pakistan for an unprecedented trilateral meeting to discuss reconciliation with the Taliban. And this past June, Beijing penned a strategic agreement with Kabul, signaling that it may directly train Afghan soldiers even though it will not contribute to a multilateral fund to support the Afghan National Security Forces.

Strategic autonomy offers India flexibility, but it could prove increasingly costly. If Beijing and New Delhi's interests diverge, China's growing assertiveness in Afghanistan may ultimately force the Indian hand. With NATO troop withdrawal fast approaching, Indian policymakers should carefully consider the benefits of pursuing closer cooperation with the U.S. to preserve Afghan stability. Doing so, however, will require that India squarely confront these tradeoffs with the pragmatic confidence of an aspiring global power.

Manik Suri is a Visiting Fellow at the University of Pennsylvania's Center for the Advanced Study of India and a J.D. candidate at Harvard Law School. He can be reached at manik.suri@gmail.com .

---
India in Transition (IiT) is published by the Center for the Advanced Study of India (CASI) of the University of Pennsylvania and partially funded by the Nand and Jeet Khemka Foundation. All viewpoints, positions, and conclusions expressed in IiT are solely those of the author(s) and not specifically those of CASI and the Khemka Foundation.
© 2012 Center for the Advanced Study of India and the Trustees of the University of Pennsylvania. All rights reserved.