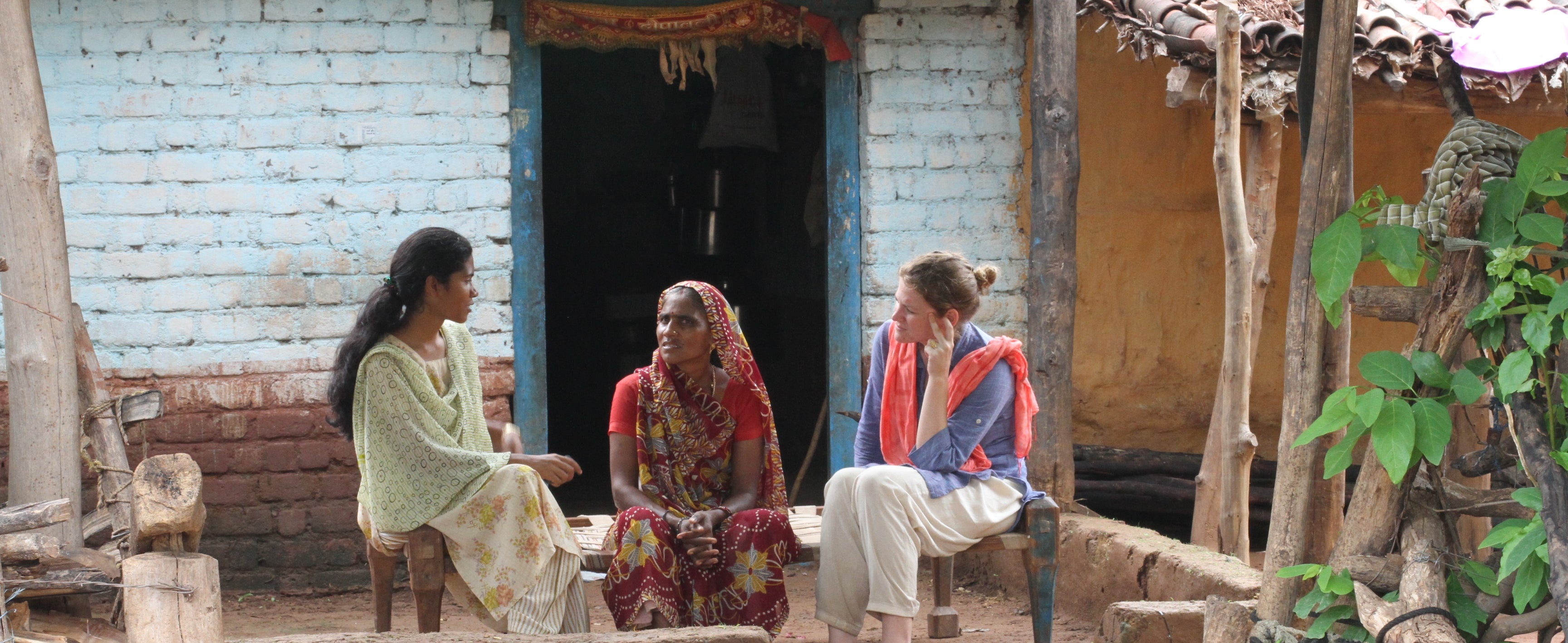 UPDATE REGARDING COVID-19: In light of ongoing developments related to COVID-19, and in accordance with University of Pennsylvania and CDC recommendations, CASI has suspended the 2021 Travel Funds for Research competition. In lieu of Travel Funds, we invite students to apply for U.S.-based Summer Research Grants to support their ongoing study of contemporary India.
Overview
The Center for the Advanced Study of India (CASI) aims to nurture a new generation of scholars in the study of contemporary India. In line with this, CASI will support Penn students with their independent research projects related to India's politics, society, economy, and international relations. Undergraduate students are eligible to receive grants up to $4,000 and graduate students can receive up to $5,000.*
We strongly encourage applications from undergraduate students working on senior theses related to contemporary India or India in a comparative context and graduate students analyzing fieldwork data or writing their dissertations.

Eligibility
Applicants must meet the following criteria:
Current, full-time student enrolled in a degree-seeking program at the University of Pennsylvania who will return to their academic program in the fall of 2021
Student must have at least eight (8) weeks worth of U.S.-based research related to the study of contemporary India
Preference will be given to students who haven't received prior CASI funding

Requirements
Contribute to the CASI Student Programs Blog throughout the summer
Participate in monthly research workshops with fellow CASI award recipients
Present summer research at CASI's Student Research Symposium in Fall 2021
Spend at least eight (8) weeks working on summer research
Award cannot be used to support travel


To Apply
Eligible students can apply for CASI Summer Research Grants by emailing the following items to Laura Iwanyk, Assistant Director of CASI Student Programs & Outreach: liwanyk@upenn.edu
Research Statement: Students should provide (1) an abstract of their project or dissertation, (2) a summary of their past fieldwork or research related to the project (if applicable), and (3) a short discussion of how a CASI Summer Research Grant would advance their studies. Research statement should not exceed 1,000 words.
Timeline: Provide a short timeline outlining your research goals over at least eight (8) weeks of the summer.
Recent Research or Writing: Students should submit a recent example of their academic writing relevant to the application.
Curriculum Vitae
University Transcript: Unofficial transcripts and screenshots are acceptable
Letter of Recommendation: From student's graduate advisor or undergraduate project supervisor at the University of Pennsylvania
Please submit all documents in PDF format. Please also note: the letter of recommendation should come directly from your referee. Contact Laura Iwanyk (liwanyk@upenn.edu) with any questions or concerns.
Applications for CASI 2021 Summer Research Grants are now closed


Learn More:
CASI Student Programs Blog: Read about past student experiences in India
CASI Student Programs Video: Hear from our former interns

Questions about CASI Student Programs?
Laura Iwanyk
Assistant Director, CASI Student Programs & Outreach
liwanyk@upenn.edu / 215-573-8024
*The award will be treated as taxable income, which the recipient will be responsible to report for the tax year in which it was received.