The new Saluja Global Fellows Program has been made possible by the generous gift from Vishal Saluja ENG'89 W'89. CASI is excited to launch the program during the 2022–23 academic year, coinciding with the Center's 30th Anniversary. This new program enables CASI to invite eminent leaders and rising experts on contemporary India preferably from the fields of media, culture, law, and contemporary history to be in residence for one to two weeks at CASI.


Fall 2023 Saluja Global Fellow: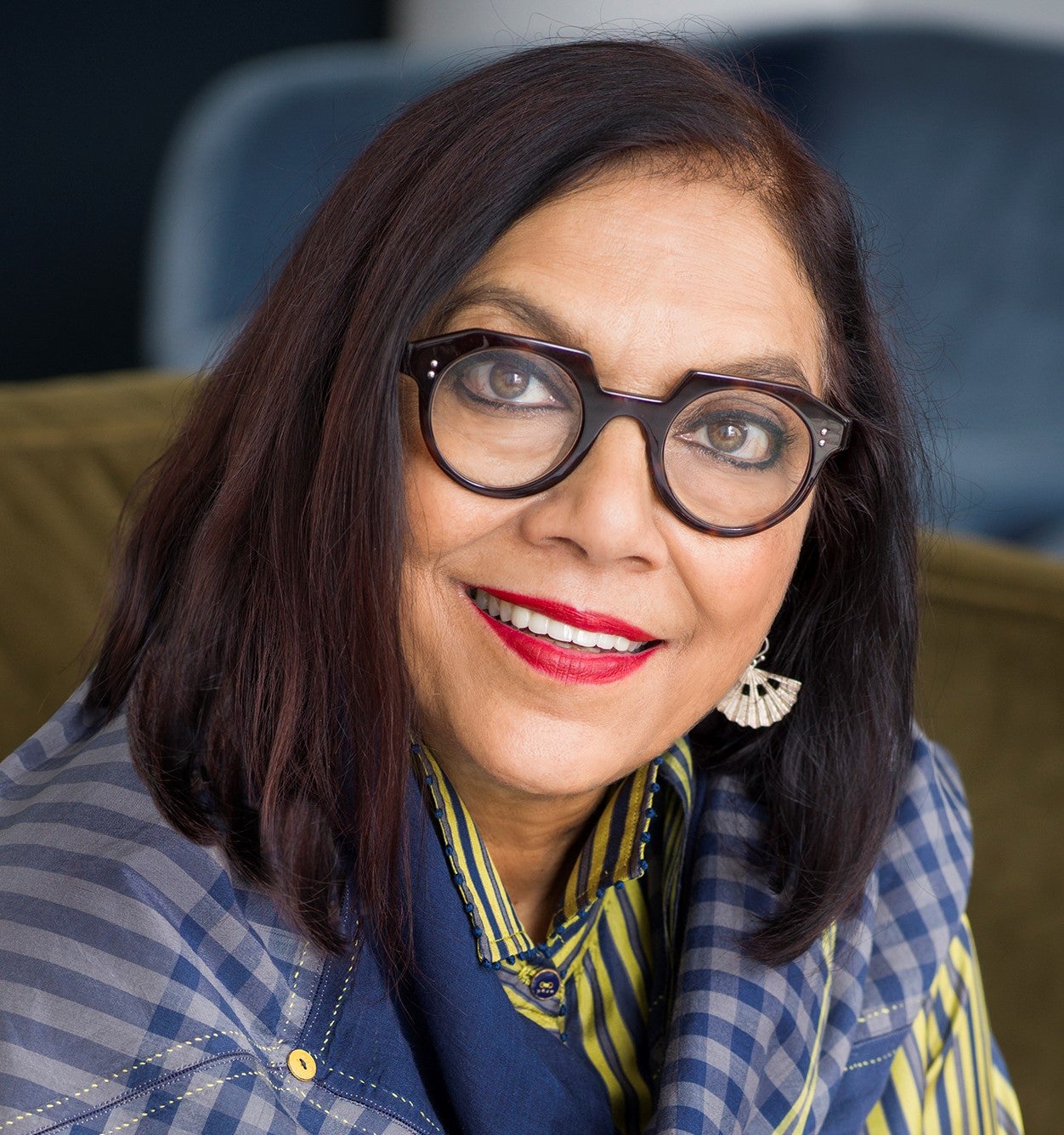 MIRA NAIR is an Academy Award-nominated director best known for her visually dense films that pulsate with life. Her debut feature, Salaam Bombay! (1988) won the Caméra d'Or at Cannes, followed by the groundbreaking Mississippi Masala (1991), the Golden Globe & Emmy-winning Hysterical Blindness (2001) and the international hit Monsoon Wedding (2001), for which she was the first woman to win Venice Film Festival's coveted Golden Lion. Also known for her literary craftsmanship of subcontinental fiction, Mira has filmed The Namesake (2006), The Reluctant Fundamentalist (2012), Vanity Fair (2004), A Suitable Boy (2020) and Queen of Katwe (2016). In 2020, Nair directed an adaptation of Vikram Seth's epic tale, A Suitable Boy, for BBC/Netflix, a sprawling tale of identity and love in a newly independent India. At home everywhere, she recently directed the TV pilot of the iconic film National Treasure. Her next film will be AMRI, an experimental portrait of Amrita Sher-Gil. She returned to the theatre for her most recent endeavor, directing Monsoon Wedding the Musical, which opened in New York City at St Ann's Warehouse in May 2023 and is bound for Broadway. An activist by nature, Nair founded Salaam Baalak Trust for street children in 1989, and the Maisha Film Lab in East Africa to train film makers on the continent in 2004. In 2012, she was awarded the Padma Bhushan, India's third-highest civilian honor.
"If we don't tell our own stories, no one else will."

Photo credit: Nina Subin (@ninasubin on Instagram)
Wednesday, September 13, 2023, 4:30pm at Penn Museum
CASI Fall 2023 Saluja Global Fellow Lecture with Mira Nair
co-sponsored by Penn Cinema & Media Studies, South Asia Center, and the Department of South Asia Studies

Spring 2023 Saluja Global Fellow: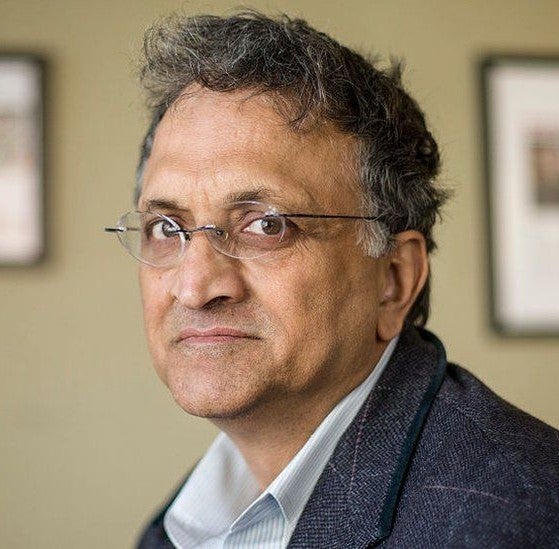 RAMACHANDRA GUHA is a historian and biographer who is currently Distinguished University Professor at Krea University. He has previously taught at Stanford University, the Indian Institute of Science, and the London School of Economics. His books include a pioneering environmental history, The Unquiet Woods (University of California Press, 1989), an award-winning social history of cricket, A Corner of a Foreign Field (Picador, 2002), and a widely acclaimed history of his country, India after Gandhi (Macmillan/Ecco Press, 2007). He is also the author of a two-volume biography of Mahatma Gandhi (Gandhi Before India, 2014, and Gandhi: The Years that Changed the World, 2018, both published by Knopf), each of which was chosen as a book of the year by The New York Times. His most recent book is Rebels Against the Raj (Knopf, 2022). His books and essays have been translated into more than twenty languages.
Guha's awards include the Leopold-Hidy Prize of the American Society of Environmental History, the Howard Milton Prize of the British Society for Sports History, the Sahitya Akademi Award, and the Fukuoka Prize for contributions to Asian studies. He is the recipient of an honorary doctorate in the humanities from Yale University.
Tuesday, April 25, 2023

CASI Spring 2023 Saluja Global Fellow Lecture with Ramachandra Guha
with Penn Faculty Discussants, Michael Mann and Mark Lycett
co-sponsored by Perry World House, Penn Environmental Innovations Initiative, and South Asia Center
Perry World House (World Forum)

Fall 2022 Saluja Global Fellow: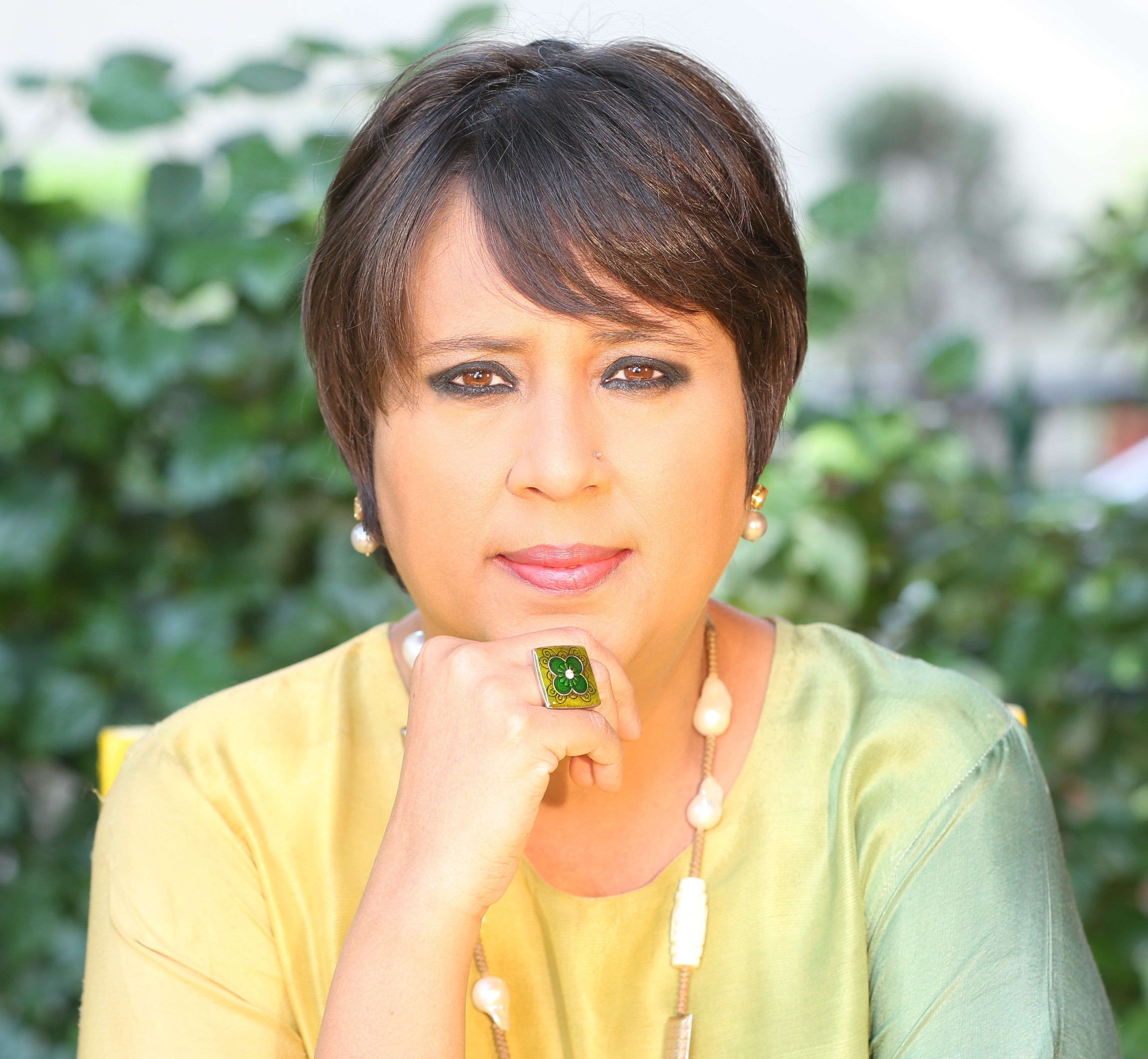 BARKHA DUTT, one of India's best-known journalists, is the Founding-Editor of Mojo Story, a multi-media digital platform. With 25 years of reporting experience, she has been the recipient of more than 50 national and international awards. Dutt is also a columnist with The Washington Post. Most recently, she won global acclaim for her ground reportage of the COVID-19 pandemic across India. A Visiting Fellow at the Reuters Institute at Oxford University and an Asia Society Fellow, Barkha Dutt is the author of two books: To Hell & Back, Humans of Covid and This Unquiet Land: Stories from India's Fault Lines. Dutt studied at St. Stephens College, Delhi University and Columbia University's Graduate School of Journalism.
Barkha Dutt will be in residence with CASI from October 31-November 4, 2022
Thursday, November 3, 2022

Inaugural Saluja Global Fellow Lecture with Barkha Dutt
Kislak Center for Special Collections, Rare Books and Manuscripts, Penn Van Pelt Library