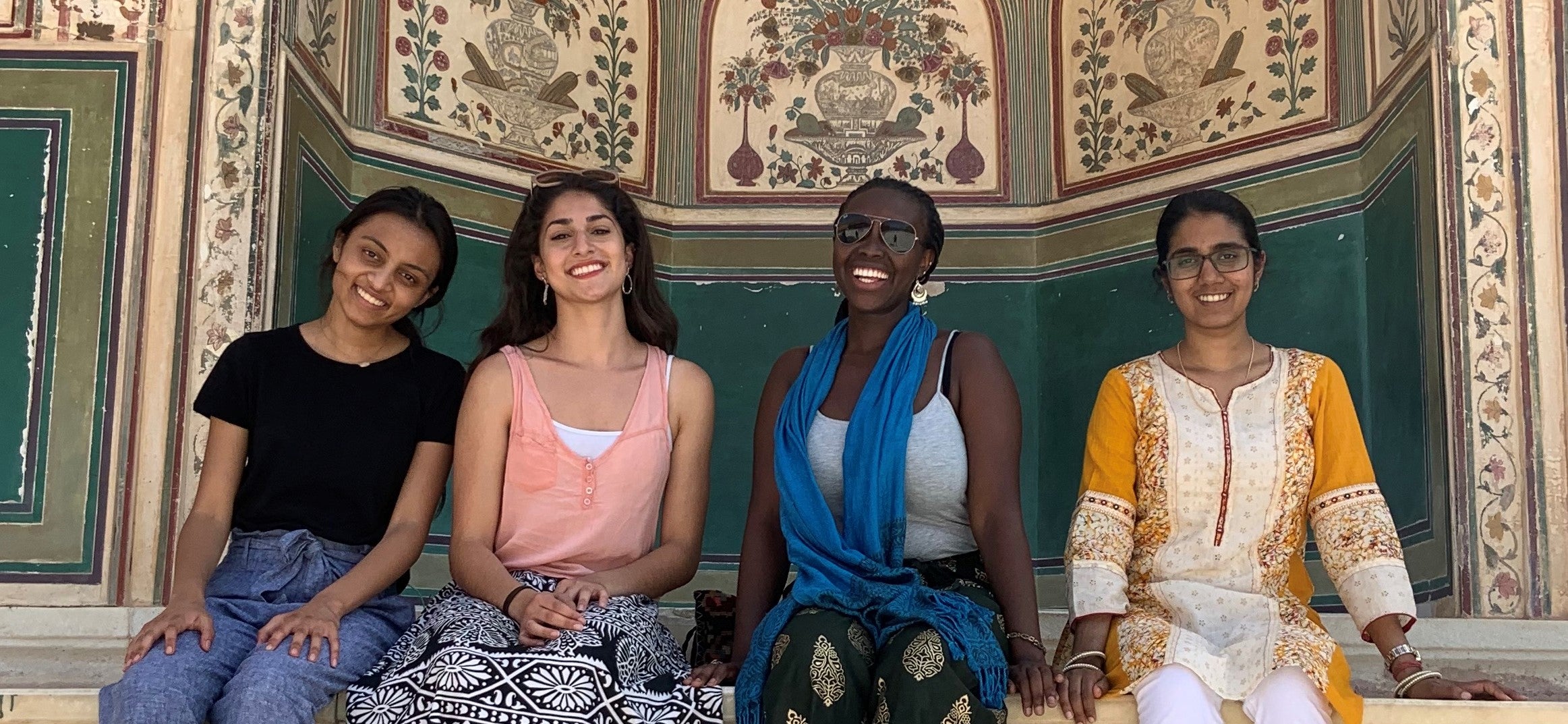 UPDATE REGARDING COVID-19: In light of ongoing developments related to COVID-19, and in accordance with University of Pennsylvania and CDC recommendations, CASI has suspended the 2020 Summer Internship Program.


Program Overview
The Center for the Advanced Study of India (CASI) offers fully-funded summer internship opportunities to Penn students eager to explore modern India. CASI partners with nonprofit organizations and companies who work on a range of challenging contemporary issues, including public health, rural development, environmental sustainability, education, gender, and social enterprise.
Since 2007, CASI has funded more than 200 Penn students to work with 17 organizations across India. This program is funded through a combination of generous support from CASI donors and Penn Abroad's Global Research & Internship Program (GRIP).
The CASI Summer Internship Program is approximately 8–10 weeks long and will take place between May and August 2020.
2020 CASI Summer Internship partners:
Aravind Eye Care System (Madurai, Tamil Nadu) - Affordable Health Care
LEAP Skills Academy (New Delhi) - Education & Social Entrepreneurship
Naandi Foundation (Araku Valley, Andhra Pradesh and Hyderabad, Telangana) - Rural Development
Public Health Foundation of India (Gurgaon, Haryana) - Public Health Research
Shahi Exports (Bangalore, Karnataka) - Corporate Social Responsibility
Sambhali Trust (Jodhpur, Rajasthan) – Women's Empowerment


Eligibility
No foreign language skills, international travel, or previous work experience required. All majors are encouraged to apply! Eligible applicants must meet the following criteria:
Applicant must be a full-time, degree-seeking Penn student in good academic standing.
Applicant must return to a full-time, degree-seeking program in the semester following his or her internship.


Penn students graduating in May 2020 are ineligible to apply
Study abroad students are eligible to apply

Student must have the ability to spend 8–10 consecutive weeks in India between May and August 2020.
Due to extended visa processing times, student cannot travel internationally between spring break and the beginning of the CASI Summer Internship. This does not apply to students currently studying abroad.


Program Requirements
Attend CASI pre-departure orientation sessions in March, April, and May.
Complete required paperwork to apply for an Indian Internship Visa.
Contribute to the CASI Student Programs Blog throughout the summer months.
Participate in the CASI Summer Internship Symposium after returning to campus.


Funding
Internship expenses range from $4,200 to $4,600, depending on the internship location and housing availability. Full funding will be provided for each student awarded a CASI Summer Internship, which will cover the cost of roundtrip, international airfare and in-country living expenses.*
Funds for the CASI Summer Internship Program are available through a combination of generous support from CASI donors and Penn Abroad's Global Research & Internship Program (GRIP).

Application
Penn students can apply for up to two CASI Summer Internships. It is recommended that students read through the CASI Student Programs Blog before applying, which can provide valuable insight into what it's like to be a CASI Summer Intern. Please also take some time to research each internship and its geographic location.
Applicants are required to submit an online application, resume, and cover letter. The application can be accessed by clicking the following link:
Applications for Summer 2020 are closed

Learn More:
CASI Student Programs Blog: Read about past student experiences in India
CASI Student Programs Video: Hear from our former interns
Chai Chats: Join us for chai and Indian snacks and hear from former interns!
Date: Thursdays from October 2019 – January 2020
Time: 3:00 - 4:00 p.m.
Location: CASI (PCPSE: 133 South 36th Street, Suite 230)
CASI Student Programs Open House:
Date: Monday, December 9, 2019
Time: 3:00 - 5:00 p.m.
Location: CASI (PCPSE: 133 South 36th Street, Suite 230)
Questions about CASI Student Programs?
Laura Iwanyk
Assistant Director, CASI Student Programs & Outreach
liwanyk@upenn.edu / 215-573-8024                                            

*The award will be treated as taxable income, which the recipient will be responsible to report for the tax year in which it was received.