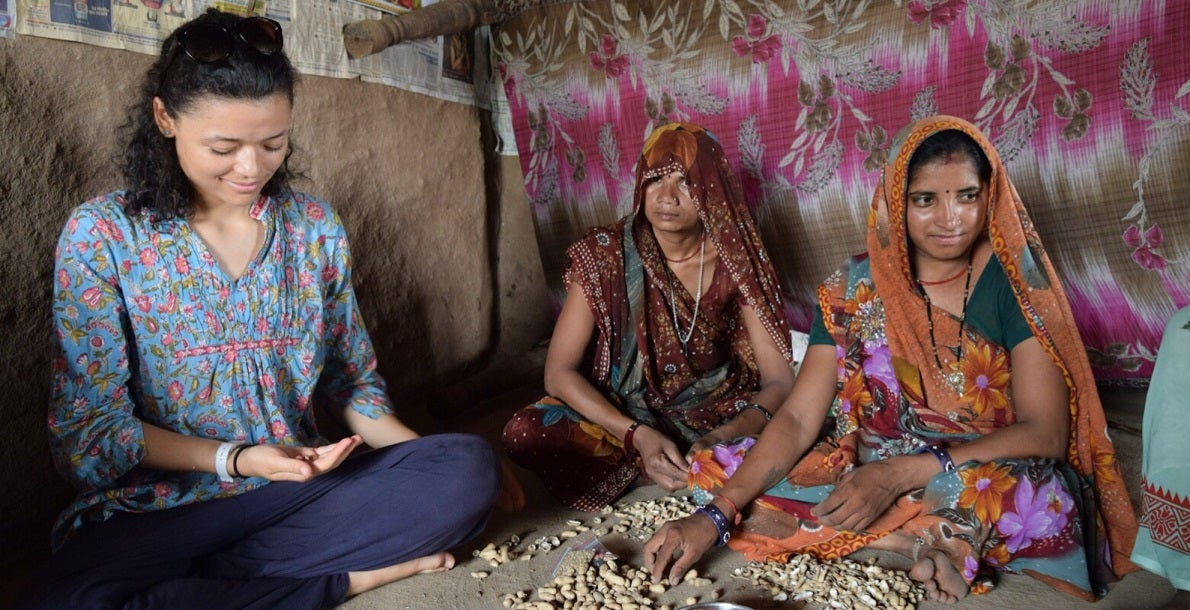 CASI Internship Overview
Since 2007, CASI has provided funding to nearly 200 Penn students. Funds for the CASI internships are made possible through the support of Penn's Office of the Vice Provost for Global Initiatives in conjunction with Penn Abroad and the Global Research & Internship Program (GRIP) and through the generous support of CASI donors.
CASI partners with for-profit and non-profit organizations working across India on a range of development issues including health, rural development, environmental sustainability, education, gender, and social enterprise. Since 2008, CASI has partnered with 16 different organizations across India.
2019 CASI Internship partners include:
Aravind Eye Care System (Madurai, Tamil Nadu) - Affordable Health Care
LEAP Skills Academy (New Delhi) - Education & Social Entrepreneurship
Naandi Foundation (Araku Valley, Andhra Pradesh and Hyderabad, Telangana) - Public-Private Partnerships for Development
Public Health Foundation of India (Gurgaon, Haryana) - Public Health Research
Shahi Exports (Bangalore, Karnataka) - Worker Well Being and Socially Responsible Business


Eligibility
Current Penn students enrolled in a degree program who will be continuing their academic studies during the fall of 2019 are eligible to apply.
Penn students graduating in May of 2019 are ineligible to apply to the CASI Internship program.
Each intern is required to spend ten (10) consecutive weeks at their host organization during the summer months.
CASI interns are placed in groups of 2-4 students at designated partner organizations.
Start dates may vary from early May to early June depending on accepted students' exam schedules. All students based at each internship partnership are required to start and end on the same date so students are encouraged to be flexible until they meet their co-interns and decide on a start date.
Penn students from all majors are encouraged to apply.
Previous international experiences or prior work or travel experience in India are NOT required.


Application
Penn students apply to the CASI Internship Program through the CASI internship application. Applicants are required to submit short essays that demonstrate their interest in India and the CASI program. Students may indicate their preference for an internship placement in their essay but will be guided towards a suitable placement following their interview screening and discussions with CASI Alumni.
Deadline: February 5, 2019 - APPLICATIONS ARE NOW CLOSED

CASI Internship Program Requirements
Attend CASI pre-departure orientation sessions in March, April, and May.
Complete required paperwork to apply for a visa through the India Consulate General NYC.
Contribute to the CASI Student Programs Blog throughout the summer months.
Participate in the CASI Summer Travel Funds Symposium during the fall semester.


Funding
Funds for the CASI internship are available through the GRIP program and supplemented by CASI. Funds available for the CASI internship program help offset the cost of round trip travel and in-country living expenses.* CASI Internship expenses and funding range from $4,200 to $4,600 depending on the internship location and housing availability. External funding may be available through additional Penn departments and programs and students are encouraged to apply to additional funding sources.
Learn More:
Read more about past student experiences in India on the CASI Student Programs Blog.
Watch the CASI Student Programs Video and learn about former students' experiences in India.
Attend a Chai Chat and meet with CASI alumni


Date: Fridays from October 2018 - January 2019
Time: 3:00 - 5:00 p.m.
Location: CASI, Ronald O. Perelman Center for Political Science & Economics, 133 South 36th Street, Suite 230

Attend the Pennternships Information Session

Date: Friday, November 2, 2018
Time: 3:00 - 4:30 p.m.
Location: Kozloff Family room – Hutchinson Gymnasium
Register

Attend the annual CASI Student Programs Open House

Date: Tuesday, December 11, 2018
Time: 3:00 - 5:00 p.m.
Location: CASI, Ronald O. Perelman Center for Political Science & Economics, 133 South 36th Street, Suite 230
*The award will be treated as taxable income, which the recipient will be responsible to report for the tax year in which it was received.