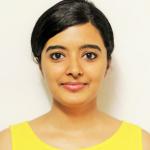 Of the many uncertainties brought on by the COVID-19 pandemic and the damage it has inflicted on global communities, economies, and systems, its impact on India has been especially grim. While the nature and devastation unleashed by the pandemic has caused nation states to adopt an insular and introspective approach, given the interconnectedness of world systems, it is crucial to examine how partnerships can be built around the process of recovery, especially with countries in Africa.
While Africa was one of the last regions to be hit by the virus, and with deaths over 35,000, it has reported lower case numbers than Asia and even Europe in terms of containing the spread, likely due to its young demography. However, on the economic front, it has been deeply affected by reduced intra-African trade numbers, with dwindling demand from the EU, US, China, and other markets causing a supply-and-demand shock. What makes this especially daunting is that Sub Saharan Africa's real per capita GDP could shrink by -5.4 percent this year, which could effectively roll back a decade of progress with 49 million Africans likely to be pushed into poverty. Moreover, 30 million jobs will probably disappear while larger economies like Nigeria, South Africa and Angola are not expected to see real GDP growth return to pre-COVID-19 levels until 2023 and 2024, respectively. The pandemic has also laid bare the relatively weak state of social welfare schemes and health infrastructure in the region, with several countries having only one hospital per million people, one doctor and one hospital bed for 10,000.
That said, cooperation among African leaders, the African Union, and the Africa Centers for Disease Control and Prevention have led to an increase in testing capacity, resource mobilization, and measures to contain the spread of the virus. In addition to state efforts, civil society organizations and young activists across African countries have been crucial to mobilize resources, spread awareness, and find solutions to survive the pandemic. While African agencies have the wherewithal to collectively address the crisis, there is no doubt that external support from other multilateral agencies, institutions, and actors can strengthen their efforts. This is where the India-Africa relationship that has picked up momentum in the recent past—with regular high-level visits, increasing diplomatic footprint, diversified engagement across sectors, and a vibrant diaspora—can build on the traction during this unprecedented crisis.
A priority area of collaboration would be to ensure direct participation in COVID-19 relief and equitable vaccine access efforts followed by a plan for comprehensive strengthening of Africa's health systems. Already, the India-Africa health cooperation is multidimensional, comprehensive, and involves national, state, and subnational actors working toward augmenting African institutional and individual capacities. It includes exporting low-cost generics, building health infrastructure, providing aid, technical assistance, and hosting medical tourists.
As the "pharmacy of the world," while India has already dispatched medicines including hydroxychloroquine and other drugs to over 25 African countries, it could also become a critical partner in supplying low-cost COVID-19 vaccines to the region. While several vaccine candidates are still under development with the Serum Institute of India (SII) leading the charge, other products including Covaxin, being developed jointly by Bharat Biotech and the Indian Council of Medical Research and ZyCoV-D by Zydus Cadila, will most likely be priced lower and be distributed in middle- and low-income countries. While SII has stated that it will begin sending supplies to the WHO-backed COVAX initiative, the South African health ministry has confirmed that it has entered an agreement with SII and would get 1.5 million doses of vaccine in the next two months.
In addition to supplying medicines, Indian pharmaceutical companies can also play a role in boosting African pharmaceutical manufacturing capacity. While a majority of countries in the region rely extensively on Indian pharmaceutical exports, several Indian companies have been drawn by the investment climate in countries like Kenya and Ethiopia and have set up joint ventures with local firms. Considering that it is an area where Indian companies have found success domestically, the opportunity exists to export their industry know-how, including help in navigating complex patent regimes and establishing partnerships with organizations who are already active in the region. As the Pharmaceutical Manufacturing Plan for Africa, a business idea developed in 2007 suggests, a pharmaceutical manufacturing base would decrease Africa's dependence on imports and increase access to medicines as well as ensure their quality, availability, and affordability.
Similarly, the African Continental Free Trade Area (AfCTA), which became operational on January 1, 2021, will also boost pharmaceutical manufacturing in Africa primarily by addressing the challenge of fragmented markets that have been a disincentive for investors in the sector. Creating a market for 1.3 billion people today, 2.2 billion people by 2050, would not only provide manufacturers the economies of scale and scope to compete internationally, but could also lead to generations of employment, facilitate skill and technology transfers, and help bridge the existing knowledge gap. Alternatively, "India Inc." would also benefit from the incentives provided to foreign investors and additional incentives for establishing partnerships with local businesses. Beyond the manufacture of pharmaceuticals, there is also tremendous promise in allied industries in processing raw materials, packaging and transporting supplies that Indian entrepreneurs can tap into. Furthermore, while private actors in India's health sector already have a significant presence in Africa, the recent MoU between the Health Federation of India (NATHEALTH) and the Africa Health Federation (AHF) aimed at building healthcare ecosystems, increasing investments, and creating cross-country partnerships recognizes the sheer business potential of a robust partnership in health.
To broaden the India-Africa cooperation in the sector, the Indian Government could also play the role of a facilitator and create working groups with medical professionals to host video or teleconferences with counterparts from African countries to share experiences and lessons from containing the pandemic, supply of vaccines, and beyond. The e-ArogyaBharti (Tele-medicine) Project, part of the e-VBAB launched in October 2019, seems to be a step in that direction. The e-VBAB project which also includes e-VidyaBharti (Tele-education), is entirely funded by the Government of India. It builds on the Pan-Africa e-network Project and promises access to premier Indian education institutions and to medical experts in the country. The services are provided by the Ministry of External Affairs in partnership with the Ministry of Health and Family Welfare, Center for Development of Advanced Computing, and other stakeholders. However, it would be very helpful if these interactions were more transparent and accessible, with conversations uploaded online to reach a wider audience.
India-Africa health cooperation will be critical in the short, medium, and long term as both regions recover from the aftermath of the pandemic. While long-term training programs for African health professionals will have far reaching consequences in the decades to come, it is vital to have specific, short-term trainings for ancillary staff, training nurses, lab technicians, and other health practitioners in many of India's medical institutes. Out-of-the box innovative ideas that do not require a great deal of capital investment include collaboration between medical professionals and health workers of both regions and allowing compulsory rural training for young Indian doctors to be interchangeable with stints in African countries. Indian actors can also take the lead in initiating and pushing for more multilateral efforts by stakeholders like the WHO or the UN to do more for African recovery. While it can be argued that the COVID-19 crisis has had serious implications for India and the country has huge domestic obligations to deal with, partnering with Africa at this critical juncture in our shared reality will add immense value to the rich historicity of India-Africa solidarity.
Veda Vaidyanathan is a Researcher who specializes in Asia-Africa engagement at the Institute of Chinese Studies, New Delhi. She is also a Consultant at the Zimbabwe Environmental Law Association, Harare.


---
India in Transition (IiT) is published by the Center for the Advanced Study of India (CASI) of the University of Pennsylvania. All viewpoints, positions, and conclusions expressed in IiT are solely those of the author(s) and not specifically those of CASI.
© 2021 Center for the Advanced Study of India and the Trustees of the University of Pennsylvania. All rights reserved.