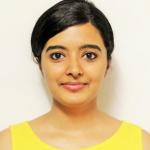 India's Africa policy over the past few decades has oscillated between passive and reluctantly reactive at best. Strategic apathy toward the continent was obvious on many fronts. Not only did countries in Africa not feature in New Delhi's larger foreign policy matrix, but until recently there wasn't any significant attention paid to the continent. Indian leaders seldom travelled to African nations and very rarely did they feature in conversations surrounding New Delhi's foreign policy ambitions. The narrative of India's contemporary relationship with Africa is dominated by the historicity of their interactions—the century old trade partnerships, socio-cultural linkages built by a thriving diaspora, nationalist movements during the Nehruvian era that supported anti-imperial struggles, and shifting geopolitical tides with the Non-Alignment Movement (NAM). Beyond this rhetoric, what kept driving this relationship forward was the acquisition of critical assets by State Owned Enterprises (SOE) looking to diversify the energy basket away from West Asian nations and other commercial ventures by Small and Medium Enterprises (SME) and Multi-National Companies (MNC).
However, in the past few years, a combination of factors has led to an infusion of energy in this otherwise jaded relationship. Most important was the economic growth of the continent that is estimated to be 3.2 percent in 2018. It also houses six of the world's fastest growing economies- the World Bank estimates Ethiopia will grow at 8.2 percent, Ghana 8.3 percent, Cote d'Ivoire 7.2 percent, Djiboti 7 percent, Senegal 6.9 percent, and Tanzania 6.8 percent this year. Additionally, several African countries have been providing incentives to attract foreign investors and partners in growth while the government in New Delhi has been actively lobbying for support for its bid for a seat at the UNSC. Additionally, the increasing influence of other powers in the continent, especially China's hyperactive engagement, has nudged New Delhi toward a rethink.
What followed was a foreign policy extravaganza of sorts—the third India-Africa Forum Summit in 2015 where New Delhi hosted delegates from most African nations (after canceling the original dates due to the Ebola outbreak). The tempo set with the summit has been carried forward and sustained to a large degree. Years of diplomatic neglect of the continent is being addressed with the top echelons of Indian leadership regularly visiting the continent. Most notably, President Kovind's first overseas visit since taking office was to Djibouti and Ethiopia in October 2017. Similarly, when PM Modi stopped by Mozambique during his four-nation tour of Africa, he was the first Indian PM in 34 years to visit the country. When Vice President Hamid Ansari visited Rwanda in February 2017, he became the first Indian leader to visit the country.
This renewed interest could also be attributed to the fact that the continent of Africa is at a critical juncture in its transition and there are multiple roles India could play in its growth story. Currently, India's forte in the continent has been developmental initiatives such as Indian Technical and Economic Cooperation (ITEC), Team 9, and Pan Africa e-network among others are aimed at building institutional and human capacity as well as enabling skills and knowledge transfer. Interestingly, a close examination of recent speeches and joint statements reflect a conscious attempt at evoking morality to reflect an "alternate model of development" by using terms such as "win-win cooperation" to describe New Delhi's approach to Africa.
One of the new trends in this relationship has also been the role played by sub-national organizations and state governments that have been crafting independent relationships with African counterparts. For example, Kerala is planning on importing Cashew from African countries for its processing plants that are running low on raw material. Similarly, Ethiopia and South Africa are working with Kudumbashree, a self-help group created by the Government of Kerala aimed at eradicating poverty and empowering women, to find ways to localize and adapt the model in their respective countries.
A unique factor that sets Indian interactions apart is that there is palpable goodwill for people of Indian origin, a sense of familiarity and cultural connection, with Bollywood movies and songs often acting as a bridge. However, the stories of solidarity among members of the Indian diaspora and local Africans are not without friction. The most recent and high-profile example of the Gupta brothers charged with allegations of "state capture" stemming from their closeness to ex-president Zuma in South Africa or Karaturi Global, an Indian floriculture company accused of land grabs in Ethiopia or attacks against African students in India has resulted in instances of dissent toward Indians or people of Indian origin.
Nonetheless, the fact remains that it was the Indian corporate that has built on and sustained this ancient relationship. Indian businesses are active across geographic spaces and sectors in Africa. Agri-business, engineering, construction, film distribution, cement, plastics, and ceramics manufacturing, advertising, marketing, pharmaceuticals, and telecommunication are only some of the sectors that have Indian players. The presence of India Inc. in the continent can be loosely divided into three categories: business set up by members of the diaspora; large state-owned or private MNCs, and new SMEs set up by investors in search of business opportunities.
Conversations with members of the India-Africa Business Council bring up the extent of support received from both Indian and host governments as well as the promise and the pushback from operating in local societies. According to them, there is very little coordination between Indian State and its businesses in Africa and the role of India Inc. is limited while drafting policies. They claim there are very few instances when the GOI has stepped in to help close a deal during competitive bids and the assistance provided is restricted to network building, liaising with host governments, or consular support. Officials at the Indian embassy in Ethiopia, mentioned that Indian businesses usually approach them when they are faced with challenges and need to problem-solve but were open to expanding the scope of their interactions. Interestingly, some Indian businesses claimed to work more closely with African host governments, helping delegations during their visit to India and facilitating meetings.
With the government institutions and businesses working in separate silos, India has no coordinated Africa policy nor does there seem to be an avenue where the strengths of both actors can be leveraged. The various government initiatives aimed at training and equipping Africa's young demography provides a model that can be replicated by Indian companies whose ease of technology and human capital transfer are already one of its strengths. Similarly, in the Gambella region of Ethiopia, for instance, Indian farmers have been able to lease land at extremely low rates, but end up spending substantially on infrastructure development and connectivity. This is an opportunity for Indian developmental institutions to step in and provide funding for fledgling agricultural ventures with considerable promise in eastern Africa.
As India reengages countries in Africa, it is doing so in an environment that is fast changing and dynamic. African governments are no longer passive bystanders, but play an active role in crafting the continent's destiny. They will need to be consulted as New Delhi attempts to redraw the contours of its engagement, especially while other non-western powers such as Singapore, Malaysia, Japan, Korea, and China are stepping up their presence. With China setting up its first overseas military base in Djibouti, relations with the continent will also take on a strategic quality. Expecting New Delhi to have a policy for the entire continent that is geographically, socio-culturally, and economically diverse is impossible and unnecessary. However, by being an active partner in Africa's development and facilitating a comprehensive engagement, New Delhi stands to gain tremendously.
Dr. Veda Vaidyanathan recently completed her Ph.D. from the Centre for African Studies, University of Mumbai. She was an ICS-Harvard Yenching Institute doctoral fellow and spent a year each at Peking University and Harvard University.


---
India in Transition (IiT) is published by the Center for the Advanced Study of India (CASI) of the University of Pennsylvania. All viewpoints, positions, and conclusions expressed in IiT are solely those of the author(s) and not specifically those of CASI.
© 2018 Center for the Advanced Study of India and the Trustees of the University of Pennsylvania. All rights reserved.