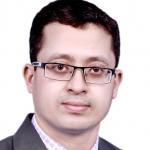 In 1998, Japan vehemently criticized India's nuclear tests and imposed tough economic sanctions. Though India and Japan established diplomatic relations in 1952, the relations had picked up only in the post-Cold War era and these Indian nuclear tests hit the fledgling relations very badly. Since then, much water has flowed down the Ganga and the bilateral relations soon picked up after then-Japanese Prime Minister Yoshiro Mori's landmark visit to India in 2000.
Twenty-five years later, the India-Japan Veer Guardian 2023 air combat exercises, held in January, were the first of its kind for both countries. In 2019, the Indian and Japanese air forces had carried out joint training in India, but the focus was on mobility and tactical interoperability and not on combat. In this round of exercises, the Indian Air Force (IAF) fielded four Su-30MKI fighters and one IL-78 mid-air refueller, along with a contingent of 150 personnel, while the Japan Air Self-Defense Force (JASDF) deployed four F-15s and four F-2 fighter jets. A JASDF release noted that these exercises were meant "to promote mutual understanding and strengthen defence cooperation between the Air Forces and enhance JASDF's tactical skills."
What Was at Stake for Japan?
First, for Japan, these exercises were a leap of faith since, in the past, it had only held joint air combat exercises with the US, UK, Australia, and Germany (which are a part of the Western alliance and close US allies, unlike India).
Second, these exercises gave the JASDF an opportunity to familiarize itself with the Russian-made SU-30 MKI fighter, which India currently uses. China also has a host of fighters of Russian origin in service and, hence, Beijing has taken pains to reiterate that the SU-30MKI aircraft brought by India to these exercises were different from the ones it used: Su-30MKK, Su-30MK2, Su-35, J-11, J-15, and J-16 (all of which are derived from the Russian Su-27).
Third, Japan is facing a host of challenges from countries like Russia, China, and North Korea. Improved ties with India mean that Japan can concentrate on the threats emanating from these countries. Recently, Tokyo released a new National Security Strategy which aims to increase its defense spending to 2 percent of its GDP by 2027. For the 2023 fiscal year, Tokyo's defense spending will rise to 6.8 trillion yen, an increase of 1.4 trillion yen from last year.
Fourth, for Japan, India is a critical partner in its Free and Open Indo-Pacific vision, which was enunciated by former Japanese PM Shinzo Abe. The Japan Self Defense Force (JSDF) has a base in Djibouti and India's location makes it critical for Japanese plans in the region. In September 2020, India and Japan signed the Acquisition and Cross-Servicing Agreement (ACSA) which facilitates "the smooth and prompt provision of supplies and services between the Self-Defense Forces of Japan and the Indian Armed Forces." This agreement gels well with treaties like the Logistics Exchange Memorandum of Agreement (LEMOA) which India signed with the US, Japan's closest ally.
What Was in it for India?
First, these exercises gave India the ability to project force much beyond its shores. New Delhi is an integral part of the Quadrilateral Security Dialogue and has a long-festering border dispute with China. In 2020, Indian and Chinese forces clashed in the icy heights of the Himalayas resulting in the first casualties between the two sides in forty-five years. The Global Times took note of these Veer Guardian exercises and said, "both Japan and India are being lured by the US to join its Indo-Pacific strategy in containing China, with Japan planning to interfere in the Taiwan question militarily and India involved in border issues with China."
Second, India, Japan, Australia, and the US are also part of the Malabar naval exercises. For the first time, in 2022, Japan also took part in the MILAN exercises (a multi-national exercise organized by the Indian Navy).
Third, the Veer Guardian 2023 exercises mark the culmination of full spectrum cooperation between India and Japan across all fronts. The navies of the two countries have been holding the joint exercise, JIMEX, while the Indian Army and the Japan Ground Self-Defence Force (JGSDF) have been holding the Dharma Guardian exercises.
Fourth, it marks a big change from last year, when New Delhi reportedly did not give permission to a Japanese Self-Defense Force (SDF) aircraft to pick up relief supplies from a United Nations High Commissioner for Refugees (UNHCR) depot in India on its way to Ukraine—likely due to not wanting to upset its close ties with Russia (though it later allowed a Japanese commercial aircraft to pick up the same materials).
Challenges Ahead
Many challenges still lie ahead when it comes to Japan-India defense ties. A proposed deal for Japan's supply of ShinMaywa US-2i maritime reconnaissance aircraft to India never went through, even though it was pushed at the highest levels in both countries. In addition, Japan has put its weight behind the Western countries after the Russian invasion of Ukraine, while India has refrained from overtly criticizing Russia; on the contrary, it has been buying oil from Russia at discounted rates.
Japan and India also have differences over how to handle ties with China. While India has a land border dispute with China, for Japan, it is a maritime dispute. So, while India's focus is on land, Japan's focus is on the maritime realm. In addition, while India and China have actually fought a war (in 1962), that has not been the case in Japan-China ties. For Japan, China has influence over North Korea. Hence, Beijing is part of the solution when it comes to the North Korean imbroglio. As a result, Tokyo has been wary of taking Beijing head-on. On the other hand, China does not have significant levers of influence on issues that impact India's national security interests.
In addition, Japan and India are not formal allies and had been in different camps until the dissolution of the former Soviet Union (and the end of the Cold War). New Delhi has always preferred non-alignment and, lately, multi-alignment when it comes to its foreign policy, as opposed to Japan, which has put its weight firmly behind the US and other Western nations. It is worth noting that New Delhi still has close military ties with Russia.
The Road Ahead
Cooperation between India and Japan has increased by leaps and bounds in the period after the end of the Cold War. Both these countries have not joined the China-led Belt and Road Initiative (BRI) and have been trying to provide an alternative model of infrastructure development to the world. Japan, along with the other G7 countries, are a part of an initiative known as the Build Back Better World (B3W), "a values-driven, high-standard, and transparent infrastructure partnership led by major democracies to help narrow the $40+ trillion infrastructure need in the developing world."
India is one of the leading spenders in terms of military purchases. During the last 2+2 talks in Tokyo (between the Defence Ministers of India and Japan), the Indian Defense Minister "invited Japanese defence companies to look at opportunities in investing in the Indian Defence Corridors." The successful conclusion of the India-Japan Veer Guardian Exercises 2023 mean that twenty-five years on from 1998, the wheel seems to have turned a full circle in the case of India-Japan defense ties. As they say, time is a great leveler.
Rupakjyoti Borah is a Senior Research Fellow with the Japan Forum for Strategic Studies, Tokyo. He is the author of the forthcoming book, Beyond the BRI: Can India, Japan and the US provide an Alternate Model of Connectivity (World Scientific, Singapore).


---
India in Transition (IiT) is published by the Center for the Advanced Study of India (CASI) of the University of Pennsylvania. All viewpoints, positions, and conclusions expressed in IiT are solely those of the author(s) and not specifically those of CASI.
© 2023 Center for the Advanced Study of India and the Trustees of the University of Pennsylvania. All rights reserved.