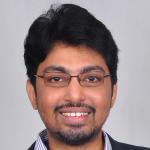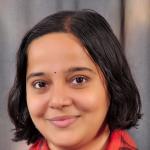 As the first wave of the coronavirus pandemic resulted in a near-complete lockdown of the Indian economy, digital platforms were in turmoil amidst raging protests from their workers. Delivery service platforms such as Swiggy faced workers' agitation against repeated paycuts and scaling down of their monthly incentives at a time when they were forced to deliver in containment zones, risking personal health and braving violence from the police forces on the ground. Drivers of ride-hailing apps Uber and Ola demanded that the additional commission their employers charged be scaled down in times of plummeting demand. Small sellers and vendors in delivery platforms such as Amazon and Flipkart protested against their anti-competitive practices that gave preferential treatment to big brands and wholesale sellers. The main challenge protesting workers faced was worker account deactivation by the platform aggregators in the absence of clear worker rights and a data protection regime in India. Here, we examine this regulatory failure and the role of institutions in creating an institutional framework that ensures workplace rights—including data rights—for platform workers.
Demands of Workers' Collective
The pandemic created the inevitable window of opportunity for Indian platform workers to organize and demand labor rights like never before. Like their counterparts elsewhere, Indian platform workers used social media, (e.g., WhatsApp groups), as a shared space to discuss workers' issues that resulted in demonstrations, protests, and strikes across cities. However, in the event of platforms (e.g. Swiggy suspending striking workers), workers' collectives emerged as the organizational vehicle for bargaining labor rights. The Indian Federation of App-based Transport Workers (IFAT) organized drivers of ride-hailing apps and delivery workers. Through four separate surveys of platform workers in 50 Indian cities during the lockdown, IFAT argued that 90 percent of workers did not receive any food assistance and close to 85 percent did not have any social protection at a time when they had no work and more than half had debt related to vehicle loans. At the time, IFAT was engaged in relief work among unemployed platform workers and supporting women drivers.
All India Gig Workers' Union (AIGWU), an unregistered umbrella organization of platform and gig workers, also swung into action. They used the spontaneous protests of platform workers to collectivize their demands, coordinate with state-level labor unions, raise awareness, and form strategic allies among other workers' collectives. Furthermore, the AIGWU coordination committee submitted a formal memorandum to the Ministry of Labor and Employment demanding universal social protection floor that clearly laid out the responsibility of employers toward social security contribution. They also tabled employee representation and workers' data rights on the agenda.
Data Rights of Platform Workers
Consequently, the challenges and vulnerabilities faced by the platform and gig workers was briefly acknowledged in the Union Budget 2021. Platform and gig workers were entitled to minimum wage, which was to be provided by the Employee State Insurance Corporation. Second, a portal to collect information about the gig and informal workers was to be launched to facilitate data-driven policy-making toward a number of social security schemes such as health, housing, insurance, credit access, and food subsidy. But this limited policy focus failed to facilitate a transition of worker rights discourse that encompassed data rights for platform workers.
In order to enable an integrated approach to platform worker rights, new forms of labor management and control that platforms engage in has to be understood. In our research article "Digital Workers, Urban Vectors, and New Economies," we discuss the ways in which platforms capture value generated by their workers by employing algorithmic control of work using methods such as micro-logging of tasks and hyper-individualization of risks by altering the property relations of work. Furthermore, through continuous surveillance of workers, additional value is captured from workers beyond the strict limits of their work without their knowledge and consent. In this scenario, traditional methods of worker collectivization and bargaining of rights alone are not adequate to challenge these practices as the workplace is controlled by self-generating algorithms and worker performance and rewards are calculated by non-transparent methods of aggregating rating points. In this context, the role of the state in conceptualizing and implementing the limits of data use by employers assume primary importance.
As the example of the European Union's General Data Protection Regulation suggests, entrenched labor laws and data rights regimes encouraged platform workers' unions to lobby for minimum wage legislation and challenge data mining. In the United Kingdom, Uber drivers used subject access request provision in digital platforms to pool worker data and successfully challenge unjust worker account deactivation in the courts. The role of the judiciary in enabling worker rights and collective justice is immense in the context of India as well. The issue of ownership of data rights also applies to worker data collected by the state through data portals as is envisaged in the Indian case. Rather than centrally pooling worker data, a federated architecture that enables democratic and decentralized management of such data should be explored with wide participation from workers' representatives and civil society organizations. At the public consultation ensuing the Draft Code on Social Security (Central) Rules, 2020 workers' collectives demanded that the state should clearly delineate the purpose for which worker data is collected by the platform aggregators with explicit right to access copies of such data, enable litigation of claims in courts of law, and ensure audit by an independent authority.
Integrated Approach to Worker Rights
Beyond using existing institutions to claim rights, there needs to be widespread public discussion on alternative forms of ownership of digital platforms such as worker-owned cooperatives and platforms offering public utilities. Collectively-owned platforms face challenges in procuring the computational architecture as well as the associated investment, administrative, and financial support. However, there are examples of small-scale ventures in which local governments and open-source institutions have acted as the intermediary organizations enabling worker cooperative platforms to sustain performance. For example, Die Linke in Germany offered a framework for free and open software that enabled data sharing, re-use, collaboration, and cooperation for maintaining cooperative platforms. An investment regime for such platforms can be enabled by the state through active programs.
In all these policy opportunities to make platforms more worker-centric, the central role is that of a regulatory environment with clearly laid out principles of rights and justice, as well as institutional coordination. The active negotiation of labor rights between workers' unions and civil society organizations, on the one hand, with the state and judiciary on the other, remain paramount to ensure that platform aggregators are regulated. India, with its rich history of indigenous experimentation, worker cooperatives, and trade union movement, has the opportunity to use an integrated approach to set out its own path of sustainable and just possibilities for workers in the precarious world of platform work.
Francis Kuriakose is an Assistant Professor at Kumaraguru College of Liberal Arts and Science, Bharathiar University, Coimbatore, India and advisor to Cambridge Development Initiative, UK.
Deepa Kylasam Iyer is a Cambridge Trust-Commonwealth Scholar, University of Cambridge.


---
India in Transition (IiT) is published by the Center for the Advanced Study of India (CASI) of the University of Pennsylvania. All viewpoints, positions, and conclusions expressed in IiT are solely those of the author(s) and not specifically those of CASI.
© 2021 Center for the Advanced Study of India and the Trustees of the University of Pennsylvania. All rights reserved.