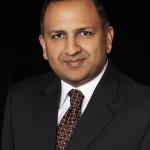 Any new government that assumes office will not be short of a million suggestions about what is to be done. But we pay less attention to a prior question: How do we build up the capacity of the state to do whatever it wants? Often this is posed as a question of governance reform. But our debate over governance reform has also taken a misleading turn, because it assumes that governance reform is about implementing designs created by committees of technocrats. Rather, the first order of business is to restore credibility to the state itself; a task that can be accomplished through a series of components.
The first challenge for the state is to mediate between competing interests that place demands upon it. One of the worries about our state is that there are no effective mechanisms that can skillfully do this job of just mediation. There is a crisis of leadership at the center. The result is that policy is held hostage by small groups with little credibility; there are no clear signals about what is permissible and what is not. The single biggest challenge for the new government will be to effectively and fairly negotiate amongst groups in an increasingly fragmented polity. This will require skilled leadership and the ability to cut imaginative deals, rather than administrative reform.
This task can be helped considerably if the government restores credibility to major constitutional offices. India is at a dangerous point where even hitherto well functioning constitutional offices from the election commission to the judiciary are increasingly becoming controversial. This is in large measure due to the kinds of appointments made to these institutions. A new government would set an example by restoring credibility to these institutions in its choice and mechanisms of appointments. If the constitutional offices are not seen as neutral arbiters of conflicts, whether it is conduct of elections or resolution of disputes in courts, there is little possibility for the state to succeed. In a democracy, people are entitled to their own opinion; but we are also perilously close to being a democracy where people are now entitled to their own facts. This is because even hallowed institutions – commissions of inquiry for instance – do not often do a credible and impartial job of mediating the facts.
A third component of governance reform would be to pay serious attention to the sovereign functions of the state. Our defense capabilities for instance, were designed for very conventional wars; they are not geared for the kinds of security threats we face. There is a deep institutional crisis within our armed forces. Police reform has been talked to death, but no government has moved on the issue. One could argue that police reform is in the hands of the states, but whichever party comes to power can set an example by making sure that at least the states where it is in power move on police reform.
A fourth component of governance reform pertains to decentralization. As numerous studies have shown, the model of delivering essential services like health and education through central sponsorship has been very ineffective. It is bizarre to suppose that we can have an inclusive democracy and inclusive growth without inclusive governance: one that empowers people at the right level. While there have been extensive discussions on the seventy-third amendment, there is still no ten year road map in place to equip and empower local government. In fact, India's biggest challenge is going to be negotiations over multi-level governance in order to determine what functions should be performed at what level. But in some ways, the crisis is even starker in urban India. The fact of the matter is that the future of India – its possibilities of growth, the character of politics, the nature of social conflict – will be centrally governed by the pattern of its urbanization. Despite promises made under the Jawaharlal Nehru National Urban Renewal Mission (JNNURM), there is still no plan for invigorating urban local bodies; if anything the move towards Special Economic Zones (SEZ) has fostered the illusion that we can dispense with democratic governance in our cities.
A fifth component of governance reform is that most government schemes fail because the government does not have the right informational base for proper targeting. It is fatuous to imagine that in the long run, we can efficiently administer complex schemes without having a nationally unified identity system in place. This simplest of measures has long been held hostage by political correctness and bureaucratic squabble. We are spending thousands of crores on urban India without basic cadastral level surveys of our cities. In short, we are designing cities without a real knowledge of how its economy works. Such examples could be multiplied across a whole range of sectors – we make interventions on inflation without a proper WPI index. While the census is still a remarkable institution, the quality of data is suffering. The state does not invest in creating the informational preconditions for its own success.
A sixth and somewhat taboo subject in governance reform is the hierarchical nature of the state itself. While the government spends crores trying to give senior IAS officers exposure to all kinds of foreign institutions, it has no mechanisms for giving to lower levels of government ownership of the state, thereby promoting a sense of professional identity. Across all sectors of government, police, judiciary, and civil service, there is implicit class warfare within the state. If lower levels of the state – constables for example – still remain trapped in paradigms of social hierarchy and subordination, how will they ever see the state a source of the rule of law? If schemes are designed at high levels of abstraction, but frontline implementing officers have little say in designing them, how can they implement them? What the state needs is not only different rules, but mechanisms by which these conversations can take place across different hierarchies within government.
Finally, there is no point in pretending that we can get governance reform without serious political reform. Of course, getting political reform on issues like electoral systems and campaign financing is a very tall order. And it may turn out to be impossible to achieve a consensus on the matter. However, the one attainable reform is intra-party democracy and transparency. Political parties are the central conduits through which power is organized in a democracy. None of our central governance challenges – the flows of information in the political system, the excessive fragmentation of the party system, then inability of parties to negotiate social conflict and extend their base, corruption, the lowering of entry barriers to politics, and the generation of new leadership – can be created without proper institutionalization of democratic processes within parties. In principle, this is not simply a matter for the party or parties in power; but if the parties in power can set an example, it will force others to follow.
We are entering an era where reforms will mean not the withdrawal of the state, but a greater role for the state. If the state is not credible, most policy proposals will be meaningless. The first job of the new government is to restore credibility to the state.
Pratap Bhanu Mehta is President and Chief Executive at the Centre for Policy Research in New Delhi, India. He is also a participant in the Global Faculty Program at New York University School of Law. His areas of research include political theory, constitutional law, society and politics in India, governance and political economy, and international affairs.Email: pratapbmehta@yahoo.co.in


---
India in Transition (IiT) is published by the Center for the Advanced Study of India (CASI) of the University of Pennsylvania. All viewpoints, positions, and conclusions expressed in IiT are solely those of the author(s) and not specifically those of CASI.

© 2009 Center for the Advanced Study of India and the Trustees of the University of Pennsylvania. All rights reserved.