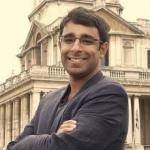 "The Afghan Government's willingness for peace is despite the fact that armed groups have identified themselves and demonstrated to all of us that they are the irreconcilables," said India's permanent representative to the United Nations, Syed Akbaruddin, at a Security Council meeting in March 2018. Despite its aversion to a similar outreach in 2015, when it viewed Ghani to be tilting towards Islamabad, India called the international community to support the 2018 outreach.
Why did New Delhi react differently on each occasion? What compels this question is India's official stance of supporting an "Afghan-owned and Afghan-led" reconciliation process, the fact that it was indeed Kabul that led the outreach both in 2015 and in 2018, and India's recent decision to participate in a "non-official" capacity in multilateral talks hosted by Moscow that includes representatives from the Afghan Taliban but none of Ghani's confidantes.
An answer to this question is important given India's increasing isolation in Afghanistan. In the past—especially during the 1990s—similar isolation and a sense of Pakistan's ascending unfriendly influence drove India into supporting anti-Pakistan militant outfits in Afghanistan. A replay of this dynamic in the future is likely to exacerbate the Afghan conflict instead of resolve it.
The source of India's contrasting responses to Kabul's peace overtures lie in its perception of and confidence in the US' approach toward Afghanistan. In 2015, India was wary that Ghani's outreach risked offering Pakistan an upper hand in setting the terms of reconciliation at a time when the US was drawing-down its combat troops. In contrast, President Donald Trump's promise to maintain US troops' presence indefinitely made Ghani's 2018 outreach less risky.
Such dependence on the US underscores a deeper crisis in India's Afghanistan policy. One, it limits India's options if the US were to allow Pakistan more political space in the negotiations or reduce its troop presence on short notice. Two, it shows that New Delhi has either become too immune or too ignorant of the Afghan conflict to actually work towards ending it.
Three, Indian policymakers have not learned the lessons from the Soviet-Afghan war. The dependence of India's Afghanistan policy on the US is not dissimilar to its dependence on Moscow in the 1980s. Then, India failed to grasp the seriousness of Soviet commitment to end the war (even if it required acquiescing to Pakistani demands) or the USSR's structural problems. Today, though India understands the uncertainty associated with the Trump presidency, it is yet to carve a space for itself in, and advocate a vision of its own, on Afghanistan.
Logic of India's Afghanistan Policy
The foremost driver of India's Afghanistan policy is its desire to strike a strategic balance between Afghanistan and Pakistan. This is an ambitious desire given the continuing, likely irreversible, and enormous power differential between Pakistan and Afghanistan. In practical terms, it means that India wants to ensure that Pakistan does not manipulate the terms of reconciliation between the Afghan Taliban and Kabul.
Of note here is the aspect that India is not averse to Kabul reconciling with the Afghan Taliban and vice versa. Pakistani influence on the Afghan Taliban and the latter's inability to liberate itself from such influence is the problem. Enabling Kabul to devise ways of handling and potentially countering Pakistani pressures is the operating principle for Indian officials in Afghanistan.
The likelihood of a partisan anti-Pakistan posture increases if India perceives that Islamabad is succeeding in pressuring Kabul on reconciliation. But if India is confident of Afghanistan's intent and capability to negotiate without compromising on the gains made since 2001, or reducing India's presence in Afghanistan—as Pakistan desires—it is likely to remain open to conciliation.
Outreach 2015
Soon after taking office in September 2014, Ghani spent political capital in reaching out to Pakistan. He was responding to Afghanistan's security woes in the wake of the forthcoming withdrawal of US combat troops and increasing attacks by the Afghan Taliban. Despite opposition from within and outside the government, he pressed ahead with the outreach.
Then, he articulated a "five-circle foreign policy" and put India in the "fourth" circle. His first trips abroad were to Pakistan, China, and Saudi Arabia, and within a month of taking office, in October 2014 he shelved a long-pending proposal of arms aid from India. Throughout this period, the number of Afghan Taliban attacks resulted in a 28 percent hike in casualty figures of the Afghan National Security Forces (ANSF).
At first, in late 2014 and early 2015, keen on not being viewed as obstructionist, India supported the outreach. Indian policymakers rationalized Kabul's overture as a tactical ploy to achieve breakthrough in talks. By May 2015, however, India's reading of the situation evolved considerably. Instead of protesting about the unending attacks by the Afghan Taliban, Ghani forced the Afghan intelligence to sign an MoU with the ISI.
These developments threatened the balance between Kabul and Islamabad that was central to India's Afghanistan policy. The US' indecision about its future course in Afghanistan and China's involvement in the peace talks only increased India's apprehension.
Outreach 2018
In this context, India's endorsement of Ghani's 2018 outreach is surprising. What imparts logic to it is the continuity of US policy after (and despite) Trump's electoral victory. Opposed to the Afghan war, Trump promised to end it if he came to power. Yet, between February and August 2017, his National Security Advisor General H. R. McMaster succeeded in implementing a radically different policy course.
Firm in his belief of not withdrawing troops from Afghanistan prematurely, McMaster initiated a "policy review." His aim was to test how regional powers would react to prolonged US troop presence in the region, and to generate sufficient support within the administration to make that happen. He succeeded in both.
Given the US' troubled relations with China, Russia's arming of certain Afghan Taliban factions, and Pakistan's contempt of Western and Afghan forces, McMaster zeroed in on India as a credible regional partner to see through his Afghan policy initiative. India's (temporally) elevated role in US strategy in Afghanistan became apparent in Trump's August 2017 speech.
Such change in the US' Afghanistan policy explains why India reacted with cautious optimism to Ghani's 2018 outreach. Welcomed in India's power corridors, Trump's speech offered strategic clarity for the foreseeable future. The promise of increased US military support instilled confidence in India that a peace overture by Ghani would not jeopardize the gains made since 2001 or its own presence in Afghanistan. It ensured the balance India sought between Kabul and Islamabad.
Future Policy Course
The US' direct talks with the Afghan Taliban since July has again put India in an unenviable situation. Unlike its predecessor, the Modi government saw little value in cultivating an independent channel with the Afghan Taliban. India's bilateral relations with Pakistan witnessed a historic low too. If the US decided to broker a deal with the Afghan Taliban as part of this new initiative, it is likely to leave India strategically vulnerable and diplomatically isolated in Afghanistan.
As a neighbor with limited capacities and enduring strategic interest, India does not have the luxury to choose how, when, why, and with whom to engage with in Afghanistan. The fact that it faces either-or dilemmas—and may have to engage with the Afghan Taliban out of necessity in the future—underscores the limits of partisan diplomacy in a fluid, conflict-ridden country.
The Afghan conflict not only drains resources of Western powers directly involved in it, but also limits growth of the adjacent region. Instead of thinking of short-term gains vis-à-vis Pakistan, then, New Delhi needs to think of a long-term strategy on how to end the Afghan conflict by supporting a genuine social reconciliation process.
To this effect, India's decision to send seasoned, retired diplomats to Moscow in a "non-official" capacity to participate in a multilateral meeting on the situation in Afghanistan, which includes representatives from the Afghan Taliban, then, is a sensible step forward.
For India to be able to support any form of reconciliation process and to help reduce the need for violence as a mode of communication in Afghanistan requires it to be open to the idea of the Afghan Taliban entering mainstream political life with or without Pakistan's support—and eventually resolve its own bilateral issues with its western neighbor.
Avinash Paliwal is Lecturer in Diplomacy and Public Policy at SOAS University of London. He is the author of My Enemy's Enemy: India in Afghanistan from the Soviet Invasion to the US Withdrawal (Hurst Publishers, 2017).


---
India in Transition (IiT) is published by the Center for the Advanced Study of India (CASI) of the University of Pennsylvania. All viewpoints, positions, and conclusions expressed in IiT are solely those of the author(s) and not specifically those of CASI.
© 2018 Center for the Advanced Study of India and the Trustees of the University of Pennsylvania. All rights reserved.