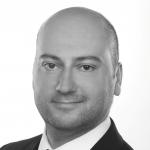 Prime Minister Narendra Modi's March 24th announcement of a pan-Indian lockdown came just two days after India first "tested" self-imposed social distancing by asking its 1.3 billion people to observe a quarantine for fourteen hours. By all accounts, Modi's announcement marked a watershed in India's battle against the COVID-19 pandemic. A previous watershed event took place on March 15th when Modi held a virtual meeting with his South Asian Association for Regional Cooperation (SAARC) counterparts during which they discussed the coordination of regional efforts to combat the pandemic.
To be sure, in the days and weeks leading up to Modi's lockdown announcement, a host of countermeasures had already been announced or advised, some by the central government in New Delhi, others by state governments, local, or municipal authorities. They all differed in intensity and were thus a mirror of India's often quarrelsome 36 states and territories federal system. Several states assessed the gravity of the situation quite differently from the central government. State governments from Punjab to Tamil Nadu, hence, initiated partial or full state-wide lockdowns and enforced social distancing by closing cinemas, various educational institutions and forbidding public gatherings. Public transportation, including long-distance trains, suburban trains, metro, and rickshaws were gradually suspended, while all shops, factories, places of worship, and offices were shut down.
On March 11th, with a view toward people entering India, Indian authorities officially announced the suspension and cancelation of incoming visas for a month, warned against outbound travel, and enacted a 14-day quarantine for incoming foreign arrivals. India eventually barred people from entering who flew in from a list of COVID-19-affected countries, including most European nations. Interstate travel stopped as well, and borders with neighboring states were closed.
But considering all these measures and events, Modi's decision to convene a SAARC meeting stands out as the most unexpected one and necessitates a closer look at SAARC and its achievements or failures in the area of health cooperation. Since its inception in 1985, the SAARC—made up of Afghanistan (since 2007), Bangladesh, Bhutan, India, Nepal, the Maldives, Pakistan, and Sri Lanka—has been one of the least successful regional and intergovernmental organizations in the world, despite it being the largest in terms of population (1.7 billion people). On the plus side, there were regular summit meetings which initially propelled cooperation forward and especially allowed behind-the-scenes and informal talks between nations in South Asia, which were sometimes at odds with each other. SAARC leaders also agreed on a number of conventions, such as the "SAARC Regional Convention on Suppression of Terrorism" (1987). Then there was the SAARC Social Charter (2004) that stipulated several targets in fields such as poverty eradication or promotion of health. And there are special SAARC centers—for example, the SAARC Disaster Management Center—spread all over South Asia. But a planned South Asian Free Trade Area (SAFTA) never materialized. SAFTA was a project of utmost importance for a region where—according to the World Bank 2018—intra-regional trade was the lowest in the world, making up less than 5 percent of total trade within the region. The failure of SAFTA, as well as the general failure of SAARC, was partly attributed to the unceasing India-Pakistan enmity; at the same time, underfunding or shifting geo-strategic priorities of SAARC member countries all contributed to SAARC dramatically failing its founding fathers' vision of ever closer regional cooperation.
Expectations regarding the future of regional cooperation were high when Modi came to power in May 2014 and immediately invited all SAARC heads of state and government to his swearing-in ceremony. At the time, this invitation was regarded as a genuine gesture of goodwill and a sign that Modi was willing to rejuvenate India's commitment to SAARC. And while the 18th SAARC summit was successfully held in Kathmandu, Nepal in November 2014—with Modi attending—SAARC was subsequently put on the back-burner. The 19th SAARC summit, scheduled be held in Islamabad, Pakistan in November 2016, was canceled after an attack on an Indian army camp in Uri, Kashmir. Since then, no progress has taken place, leaving the organization with its small headquarters in Kathmandu practically paralyzed.
Remarkably, some of SAARC's few achievements in the area of regional health cooperation were accelerated by an earlier health crisis. In the wake of the rapid spread of the Severe Acute Respiratory Syndrome (SARS) epidemic, an emergency meeting of SAARC Health Ministers was convened in Male, Maldives in April 2003. As a result of this meeting, it was decided to take measures to prevent and control the spread of SARS in South Asia as well as to adopt a number of comprehensive preventive measures. Amongst these were screenings at entry points, transfer of potential SARS patients to quarantine or isolation facilities, and ensuring effective contact-tracing. At the time, the ministers adopted the Male meeting's declaration on a "Collective SAARC Response to SARS."
Regular SAARC health ministers' meetings followed to discuss regional pandemic preparedness, as well as the implementation of a "SAARC Disease Surveillance" system. Yet, the latter never materialized. The sixth and (until just recently) last SAARC health ministers' meeting took place in July 2017 and adopted the Colombo Declaration "calling for accelerated progress on key regional health issues." But beyond declarations and rhetorical commitments, the meetings did not lead to a more harmonized or concerted regional approach in health matters.
The virtual SAARC Summit meeting on March 15th was the first major SAARC meeting in four years. It signaled the gravity of the looming spread of the COVID-19 pandemic, echoing the SARS epidemic. The video-conference meeting was attended virtually by the majority of South Asian elected leaders: Nepalese Prime Minister K. P. Sharma Oli, Bangladeshi Prime Minister Sheikh Hasina, Afghan President Ashraf Ghani, Bhutanese premier Lotay Tshering, Sri Lankan President Gotabaya Rajapaksa, Maldivian President Ibrahim Mohamed Solih, and Special Assistant to Pakistani Prime Minister on Health. Zafar Mirza. It was also attended by the secretary-general of SAARC, as well as the director of the SAARC Disaster Management Center.
India, as the convener, was the agenda-setter, with Modi saying that "we can respond best to coronavirus by coming together, not growing apart." He informed everyone of measures India had taken thus far, such as the screening of those entering India from mid-January on. Crucially, Modi suggested a "COVID-19 Emergency Fund," with an initial $10 million contribution from India. He mentioned that India had helped several citizens of neighboring countries evacuate from COVID-19-affected nations where Indians were evacuated, showcasing that the Indian government's professed "Neighborhood First" policy applied in times of crisis. Indeed, alongside its own citizens, India has—thus far—helped to bring back nationals from Bangladesh, Myanmar, Sri Lanka, and Nepal. Despite the Indo-Pakistan antagonism, India had also offered to bring back Pakistani students from Wuhan, China—an offer Pakistan declined.
All in all, the most important takeaway from the virtual conference was Modi's offer that the integrated disease surveillance program (IDSP)—software that tracks and monitors the spread of all kinds of disease—would be made available to SAARC member states. Modi also proposed to launch a common research platform for coordinated research on future epidemics in South Asia and offered assistance to SAARC member countries by the Indian Council of Medical Research (ICMR). And finally, Modi informed the participants that a rapid response team of doctors and specialists, along with testing kits and equipment, was available to SAARC members. In fact, India has already sent medical supplies and a medical team to the Maldives to assist Maldivian healthcare authorities. During the conference, Afghan President Ashraf Ghani proposed the creation of a common framework for telemedicine, while the Sri Lankan President Gotabaya Rajapaksa and Bangladeshi Prime Minister Sheikh Hasina suggested that the deliberations of the conference needed to continue at the ministerial level, as well as among health experts as soon as possible.
India's generous offers of assistance take place in the face of adversity, going far beyond the current spread of the pandemic. India spends just about 3.66 percent of its GDP on (public) health care and has a feeble public health infrastructure—compared to healthcare expenditure in countries such as France, which is equivalent to 11.5 percent of GDP or 11.1 percent in Germany in 2016. The low Indian numbers are comparable or even lower for other SAARC nations. India and its fellow South Asian nations are, hence, trying to battle a pandemic with highly limited resources—and a modest coronavirus emergency fund currently made up of contributions from India, the Maldives ($200,000) and Bhutan ($100,000).
But despite these limitations in health infrastructure, India has shown that success is still possible, having been able to control the spread of HIV/AIDS and the H1N1 swine flu with rigorous surveillance measures. Also, India is currently expanding its coronavirus testing facilities with more than a hundred labs operational with a per-week testing capacity of 60,000 to 70,000 people, and around 60 more private labs are in the process of being approved to further increase testing capacity.
Faced with similar challenges and shortcomings in their respective health systems, all SAARC member countries are at the brink of a severe health system crisis, considering the severity and magnitude of developments in countries such as Italy and Spain, with hundreds of deaths reported each day. Whether or not India's and SAARC's measures have been initiated in a timely manner and will avert a grave crisis in South Asia, Modi's formulation of a common pandemic counterstrategy and his public display of concern for SAARC member countries has been a highly positive political development. It was a small step for Modi and India, but a giant leap for South Asia—whose political borders do not exist for a virus, and, hence, has the potential to improve regional cooperation.
Arndt Michael is a Lecturer in the Department of Political Science, University of Freiburg (Germany), author of the multi-award-winning book India's Foreign Policy and Regional Multilateralism (Palgrave Macmillan, 2013), and co-editor of Indian Verstehen (Understanding India, Springer 2016). His articles have been published, inter alia, in Asian Security, Cambridge Review of International Affairs, Harvard Asia Quarterly, India Quarterly, and India Review.


---
India in Transition (IiT) is published by the Center for the Advanced Study of India (CASI) of the University of Pennsylvania. All viewpoints, positions, and conclusions expressed in IiT are solely those of the author(s) and not specifically those of CASI.
© 2020 Center for the Advanced Study of India and the Trustees of the University of Pennsylvania. All rights reserved.