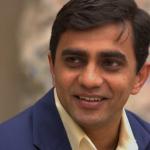 In 1992, in a much cited essay, George Tanham unleashed an enduring, even if incorrect, geopolitical meme – that Indians uniquely lacked a strategic culture. Tanham's dismissal of all of modern India's statecraft infuriated some of his Indian counterparts, while others quickly embraced this argument. In a recent cover story, The Economist undid an otherwise good analysis of the myriad challenges in India's quest to be a great power when it inexplicably settled upon an intellectually lazy explanation of strategic culture. However, a solution is now seemingly in sight – the Indian National Defense University (INDU) which will, according to some reports, "infuse strategic culture in governance."

The idea to establish a Defense University was first mooted in 1967. However, only after the 1999 Kargil war and the subsequent Group of Minister's Report was this accepted by the government. The primary justification for INDU, according to the Group of Ministers Report, was to bridge the gap between the academic community and government functionaries. With the Prime Minister finally laying the foundation stone last week, this University is scheduled to be operational by 2020, "just" nineteen years after the Kargil Committee report. However the manner in which the INDU has been conceptualized and the project implemented makes it all but inevitable that Tanham's cruel meme will continue to resonate for years to come since in its proposed form, INDU is as strong on bureaucratese as it is weak in its intellectual vision.   

In 2001, after the Group of Ministers recommended the creation of INDU, a fourteen member expert Committee on the National Defense University (CONDU) was formed under K. Subrahmanyam. Members of the committee visited the U.S. and China and prepared a reasonable first draft to establish a Defense University. It suggested the creation of a Project Implementation Team (PIT) under the overall direction of the Defense Secretary and offered the service of its members to guide this project. However, once the Congress-led coalition government came in power in 2004, this idea (like many other ideas associated with the defense reforms process) was put on the backburner, as it was considered a legacy of the previous government. Members of the CONDU were never convened or consulted thereafter.    

To be sure, the CONDU report had its shortcomings, pertaining principally to its analysis of the current system of professional military education (though CONDU's mandate may, however, not have included an appraisal of professional military education, and instead, it merely described this structure). First, it did not argue for inducting civilian faculty in existing schools of instruction, such as at Staff College or Higher Command College. India is unique among major democracies in that full-time faculty members in all these institutions are exclusively from the military. Since they are posted there for a relatively short tenure and have little professional incentives to publish, they have little capacity to shape intellectual debates within the military. Moreover, as these posts are considered prestigious, high-performing, and ambitious, career officers are very unlikely to engage in honest self-analysis and criticism. Second, the committee did not identify a structural weakness that prevents the emergence of a vibrant strategic community; the absence of declassification procedures in the Indian military. No matter how fancy the campus, without this essential software, the strategic discourse will continue to be opinion driven. Hence, it is not surprising that the service-oriented think tanks created after the Kargil war (CLAWS, NMF, CAPS, and CENJOWS) focus more on foreign policy instead of analyzing internal processes within the military. Finally, CONDU ignored the current manpower policies within the military which are not conducive to the emergence of military officers who would qualify as suitable faculty members at the proposed Defense University. The Indian military shares a common trait with the civilian bureaucracy that it often criticizes, namely that it too follows a generalist manpower policy (apart from technical arms). There are no professional incentives for gaining specialized knowledge, be it in area studies, military history, counterterrorism, counterinsurgency, emerging technologies, and other relevant subjects. .

As it now stands, the INDU project implementation has been entrusted to EdCil (India) Limited, a government of India-owned consultancy operating under the Ministry of Human Resource Development, whose own intellectual expertise in higher education is even less than the Ministry's; a low bar to begin with. It is a project management outfit (as exemplified by the annual report on their Web site, which consists of a two-page statement of accounts), with no defense related expertise whatsoever. Yet, they have been entrusted the responsibility to write a detailed project report and the expected Parliamentary Act and statute for this university. In India babudum, and not some imaginary enemy will ensure that sarkariyat will trump any possibility of the emergence of a strategic culture.

Fortunately, 2020 is still several years away, and there is still time to create an excellent institution. There are at least three broad policy measures that need to be enacted. First, problems in professional military education need to be addressed. There should be a concerted effort to recruit civilian faculty in Indian defense training institutions as is common in war colleges in other countries. This will also build linkages and continuity between INDU and the institutes operating under it. Simultaneously, the armed forces and the Defense Ministry must announce a mature declassification policy.

Second, the military must identify, groom, and train suitable officers who could then serve as faculty at this University. This might involve creating a special stream of officers who could then be sent for advanced studies at home and abroad. Such an option might appeal to officers who have an intellectual interest and wish to voluntarily give up mainstream career progression. Perhaps the most important measure is to identify suitable leadership for this university. Currently the plans envisage that this post will be rotated among the three services. This might be great for inter-services harmony but could be potentially disastrous for the University. As per press reports, it appears that the only qualification required to head this University is that of attaining the rank of a 3 star officer. Instead, the University's leadership should come from the best available candidate who can provide the intellectual vision for Indian security policies and not simply because of happenstance, as it is the turn of his service. Consequently, the decision to choose the University's President must not be left only to the Chiefs of Staff Committee, but also include members from the Cabinet Committee on Security and eminent academicians.

Third, it is critical that the focus be on creating the intellectual architecture of this university, for which a small but empowered project implementation team be created to generate larger debate and discussion. The team must include younger officers, scholars, and experts on professional military education, even from outside of India. And of course, this should be prefaced by immediately publishing the CONDU report.   

Ultimately, a real strategic community will emerge not from diktats from people in power or appointing more posts, but from a culture that encourages fearless but respectful criticism within members of the government, in the military, and the larger academic community. And before rushing into creating the INDU, and hailing it as a fix for our so-called lack of strategic culture, its intellectual architects must remember the first rule of the battlefield: the more one invests in preparation, the better the outcome. 

Anit Mukherjee is a CASI Postdoctoral Research Fellow.
---
India in Transition (IiT) is published by the Center for the Advanced Study of India (CASI) of the University of Pennsylvania and partially funded by the Nand and Jeet Khemka Foundation. All viewpoints, positions, and conclusions expressed in IiT are solely those of the author(s) and not specifically those of CASI and the Khemka Foundation.
© 2013 Center for the Advanced Study of India and the Trustees of the University of Pennsylvania. All rights reserved.