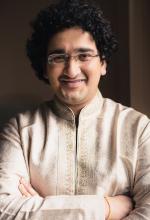 Assistant Professor in Political Science and Legal Studies, Ashoka University, Delhi
Monday, December 12, 2016 - 12:00
Center for the Advanced Study of India 3600 Market Street, Suite 560 (5th floor) University of Pennsylvania Philadelphia, PA 19104
About the Author:
Vinay Sitapati is an Assistant Professor in Political Science and Legal Studies at Ashoka University, Delhi. He studied at National Law School Bangalore and Harvard University, and will be graduating this year with a Ph.D. in politics from Princeton University. Sitapati has written for publications as diverse as the Oxford Handbook of the Indian Constitution, Economic & Political Weekly, International New York Times, The Indian Express, Harvard BlackLetter Law Journal, The Hindu, Harvard Crimson, and Seminar. Half-Lion is his first book.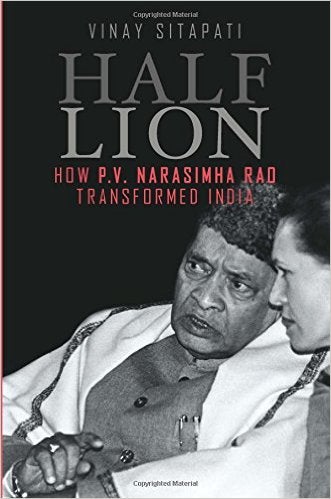 About Half-Lion:
When P. V. Narasimha Rao became the unlikely prime minister of India in 1991, he inherited an economic crisis, violent insurgencies, and a nation adrift. Despite being unloved by his people, mistrusted by his party, a minority in Parliament, and ruling under the shadow of 10 Janpath, Rao reinvented India, at home and abroad. Few world leaders have achieved so much with so little power.
With exclusive access to Rao's never-before-seen personal papers as well as over a hundred interviews, this definitive biography provides new revelations on the Indian economy, nuclear programme, foreign policy, and the Babri Masjid. While tracing Rao's life from a village in Telangana through his years in power and humiliation in retirement, the book never loses sight of the inner man, his difficult childhood, his corruptions and love affairs, his lingering loneliness. Meticulously researched and honestly told, this landmark political biography is a must-read for anyone interested in the man responsible for transforming India.
Success of Half-Lion:
Vinay Sitapati's biography of the Indian prime minister P.V. Narasimha Rao, Half-Lion, was published in June this year by Penguin India. In its first three months, the book has sold more than 16,000 copies, is in its third print run, and was the #1 non-fiction book in India. It has been reviewed favorably in all major Indian media outlets, as well as international publications such as the BBC, Forbes, and The Economist. The Telugu translation has also proved a best-seller. The Tamil, Marathi, and Hindi translations will be released early next year, and the book is currently under review with Oxford University Press, USA. Half-Lion has also changed the national discourse on India's most under-rated prime minister.
[Half-Lion] makes an unanswerable case for Rao as the father of India's economic reforms… Sitapati has resurrected his subject from the ignominy and obscurity to which he has long been condemned. (The Economist)
Sitapati is the new rock star historian on the horizon. His writing is chiseled, friendly, focused. (The Times of India)
Meticulously researched, warts-and-all, biography...Vinay Sitapati persuasively argues that Mr. Rao was the principal architect of India's economic reforms. (BBC)
What makes the book special is that Sitapati is able to bolster anecdotal evidence because of the exclusive access he was given by Rao's family to a treasure trove of personal papers. (The Hindu)
Sitapati delivers the history and the politics like doses of bitter medicine couched in the honey of intimate anecdotes...Half-Lion claims a place on the popular bookshelf as well as in academia. (Forbes)
Vinay Sitapati draws on new evidence and interviews to present an alternative portrait of one of India's most misunderstood and maligned leaders. (South Asia @ London School of Economics)