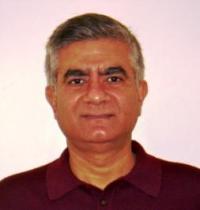 Jawed Usmani
CASI 2011-12 Visiting Scholar
Officer of the Indian Administrative Service (IAS)
Jawed Usmani is an officer of the Indian Administrative Service (IAS). He joined the IAS in 1978 and was allotted to the UP cadre. He has more than three decades of experience of working in administration in India at various levels; in the districts, the state government, and at the centre. He has worked as the District Magistrate in two districts, as the Registrar of a Central University, as the Managing Director of a state PSU, as Minister, Economic Cooperation at the Indian Mission in Kathmandu looking after Indian aid to Nepal, as Secretary to the Chief Minister of UP for about two years, and as Director and Joint Secretary in the Prime Minister's Office for more than eight years looking after key economic ministries. He was on a three years secondment to the World Bank which ended in October 2010. Since that time, he has been on sabbatical, based in New York while affiliated with CASI as a Visiting Scholar, conducting research on climate change and its implications for India.
Jawed Usmani obtained an MBA degree (PGDM) from IIM, Ahmedabad in 1976 and later the degree of MSc, Social Policy and Planning from London School of Economics in 1991.
We are pleased that Jawed Usmani will be a Visiting Scholar at the Center for the Advanced Study of India from February 2011 through January 2012.