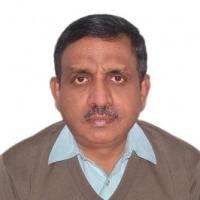 T. Sundararaman
CASI Spring 2012 Visiting Scholar
Executive Director, National Health Systems Resource Centre, New Delhi
T. Sundararaman is the Executive Director of National Health Systems Resource Centre in New Delhi, a position he's held since May 2007, and is also a Member Secretary of the Sector Innovation Council for the Health Sector. From 2002-07, he was Director of State Health Resource Center in Chhattisgarh where he provided technical guidance to launch a major community health worker program and strengthened its public health system. From 1999-02, he was a Professor of Internal Medicine at Jawaharlal Institute of Postgraduate Medical Education and Research (JIPMER) in Pondicherry.
Dr. Sundararaman has written over fifty books, mainly on health issues, in both popular communication and public health texts. He has also written a number of articles that have been published in peer-reviewed journals. He earned his MBBS and MD in Internal Medicine from JIPMER.
We are pleased that Dr. Sundararaman will be in residence at Penn as a Visiting Scholar at CASI from April through May 2012.