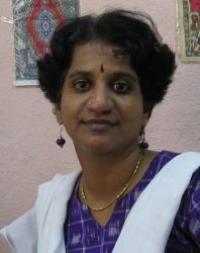 Vasanthi Srinivasan
CASI Spring 2009 Visiting Scholar
Reader, Political Science, University of Hyderabad
Dr. Vasanthi Srinivasan is a Reader in Political Science at the University of Hyderabad. She earned her Ph.D. at Carleton University, Ottawa where she worked on the notions of freedom and community in select western and Indian thinkers. She has previously taught at Lady Shri Ram College in Delhi and the College of Humanities in Ottawa. Her research interests are mainly in the areas of comparative political thought and the interface between technology and politics. She is the author of "Gandhi's Conscience Keeper: C Rajagopalachari and Indian Politics" to be published by Permanent Black (2009).
Dr. Srinivasan is a recipient of a New India Foundation fellowship. The New India Foundation seeks to address different aspects of India's independence by sponsoring researchers to conduct high quality studies on India's modern history.
2009 marks the second year in which CASI and the New India Foundation have joined to co-sponsor a Visiting Scholar. We are pleased that Dr. Srinivasan will be in residence at Penn as a Visiting Scholar at the Center for the Advanced Study of India from April 5 - May 31, 2009.