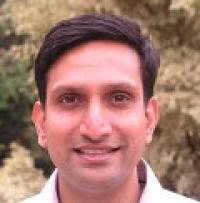 Srinath Raghavan
CASI Spring 2012 Visiting Scholar
Senior Fellow, Centre for Policy Research, New Delhi
Srinath Raghavan is a Senior Fellow at the Centre for Policy Research in New Delhi. Previously, he was Lecturer in Defence Studies at King's College London. He has been associated with King's College's e-learning program, "War in the Modern World," and was a Visiting Lecturer at Royal Air Force College, Cranwell. He received his M.A. and Ph.D. in War Studies from King's College London. Prior to joining academia, he spent six years as an infantry officer in the Indian army.
Srinath's research interests are in the international politics of South Asia, India's foreign and defense policies since 1947, civil-military relations, Indian military history, and strategic theory. His book, War and Peace in Modern India: A Strategic History of the Nehru Years was published in 2010. He is now writing an international history of the India-Pakistan war of 1971 and the creation of Bangladesh, and is also at work on a project that examines the conceptual and cognitive foundations of strategic thinking. Srinath is the editor of Routledge Studies in War and International Politics. He comments regularly on contemporary security issues in Indian newspapers and magazines.
We are pleased that Srinath will be in residence at Penn as a Visiting Scholar at CASI throughout April 2012.