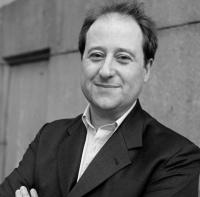 Patrick French
CASI Fall 2013 Visiting Scholar
Writer, Historian, and Biographer
October 1, 2013
to
November 30, 2013
Patrick French is a leading biographer, historian and commentator on South Asia. His most recent book,India: A Portrait (2011), was described by The Wall Street Journal as "a riveting read…one suspects that Mr. French could not pen a boring passage if he tried…a thoroughly enjoyable romp through six momentous decades."
His books are published internationally in translation and have won prizes including the National Book Critics Circle Award, the Somerset Maugham Award, the Heinemann Prize, the Sunday Times Young Writer of the Year Award and the Hawthornden Prize. The World Is What It Is: The Authorized Biography of V.S. Naipaulwas a New York Times Book Review Top Ten Book of the Year in 2008, and was also chosen as a best book of the year by the Los Angeles Times, The Washington Post,The Economist, The Guardian, People, and Time.
Patrick French's work has appeared in publications including The Economist, The Sunday Times, Vanity Fair, The Times of India, The New Yorker, Outlook, Hindustan Times, India Today, The Week, and The Financial Times. He has lectured at venues such as the Royal Society of Arts, Oxford University, the National Portrait Gallery, the London School of Economics, Harvard University, Columbia University, the Asia Society, the Rand Corporation, the University of the West Indies, the Royal Geographical Society and the Royal Society of Literature. He is a regular political commentator on South Asia for CNN, NDTV, and the BBC.
As part of his research for India: A Portrait, he created a pioneering study detailing the increasing trend of nepotism in national politics and its damaging effect on democracy in India, which can be found at: http://www.theindiasite.com. According toThe Independent newspaper: "French's database will go a long way in explaining who governs India to the world…The importance of this data for students of political science cannot be over-estimated – not because one out of six people in the world is an Indian, but because, as French notes, one out of every two people living in a democracy is an Indian."
We are pleased that Patrick French will be in residence at Penn as a CASI Visiting Scholar from October through Novemeber 2013.