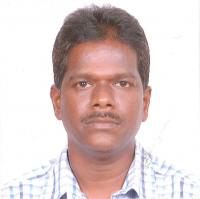 Sanal Mohan
CASI Fall 2011 Visiting Scholar
Associate Professor, School of Social Sciences, Mahatma Gandhi University
Dr. Sanal Mohan is currently an Associate Professor in the School of Social Sciences of Mahatma Gandhi University, Kottayam, India. In 2008, he was a Graduate School Postdoctoral Fellow in Colonial and Postcolonial Studies at the Department of History and ICIS/RDI Research Fellow, Emory University, Atlanta. He was formerly a Fellow in History at CSSS Calcutta, Charles Wallace India Fellow in History, SOAS, University of London. He also worked as Honorary Research Associate, Social Anthropology Programme, Massey University, New Zealand. His thesis, "Imagining Equality: Modernity and Social Transformation of Lower Castes in Colonial Kerala," analyses Prathyaksha Raksah Daiva Sabha, one of the religious and social movements of Dalits in the early twentieth century. He has published research articles on the discourses and practices of the movement. He combines history and ethnography in his research. His areas of research interest include colonial modernity, social movements and questions of identity, Dalit Movements and Christianity in India.
Currently he is engaged in the history of Dalit movements in Kerala, India. At CASI, he will be working on "Caste Identities in Contemporary Kerala, India." This study problematizes how caste identities are articulated in the context of mobilization to acquire land and other resources in Kerala in the last decades of the twentieth century and the first decade of the twenty first century.
We are pleased that Dr. Mohan will be in residence at Penn as a Visiting Scholar at the Center for the Advanced Study of India from October through November 2011.