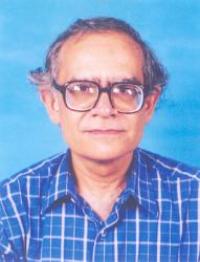 Krishna Kumar
CASI Spring 2009 Visiting Scholar
Director, National Council of Educational Research and Training (NCERT)
Krishna Kumar is the Director of the National Council of Educational Research and Training (NCERT), located in New Delhi. He was born and raised in Allahbad, Uttar Pradesh and received his undergraduate education in Tikamgarh, Madhya Pradesh. He won the Gold Medal for his performance in BA and MA at the University of Sagar and later earned his M.A. and Ph.D. in Education from the University of Toronto. As a student, Dr. Kumar earned numerous scholarships including the National Merit Scholarship, Commonwealth Fellowship, Ontario Government Scholarship, University of Toronto Open Fellowship, and the Visiting Scholarship of the Swedish Institute.
Dr. Kumar started his teaching career in 1971 at Kirori Mal College in Delhi University. In 1980, he worked with the late J.P. Naik at the Indian Institute of Education. He joined the Central Institute of Education in 1982 and served as its Head and as Dean from 1988-91. He has been a National Lecturer of the UGC and Fellow of the Nehru Memorial Museum. He has also been a North-South Fellow of the IDRC, a Shastri Fellow, and a Visiting Fellow of the Centre for Modern Oriental Studies, Berlin. He was awarded the Jawaharlal Nehru Fellowship for a comparative study of history textbooks used in schools in India and Pakistan.
Dr. Kumar has been invited to deliver numerous memorial lectures including the Hiratsuka Lecture in Tokyo, the I.P. Desai Lecture at the Centre for Social Studies, Surat, the Qureshi Lecture at St. Stephen's College, Delhi, the Madhuri Shah Lecture organized by the Federation of Women's Studies Departments at Lucknow, and the Moonis Raza Lecture at Jawaharlal Nehru University, New Delhi. During the Golden Jubilee of India's independence, he was invited to deliver a special lecture at the University of Edinburgh, UK. In 2007, he was invited to deliver the Gladwyn Lecture in the House of Lords of the British parliament on 60 years of Indian education and its future challenges.
Dr. Kumar has participated in a wide sphere of professional and social activities. He was a member of the committee appointed by the Ministry of Human Resource Development in 1991 to recommend strategies for reducing curriculum loads. He was nominated by the Indian Government to serve on the governing councils of several professional institutions, including the Indian Institute of Advanced Studies (IIAS), Simla, and NIEPA (now NUEPA). He has served as a member of the Executive Committee of the National Literacy Mission and the Raja Rammohan Roy Library Foundation and has been involved in several committees set up to draft the educational components of the XIth Plan. Dr. Kumar has also been involved in several non-government organizations and social movements.
Dr. Kumar has authored several books including Social Character of Learning, Political Agenda of Education, Learning from Conflict; What is Worth Teaching; The Child's Language and the Teacher, Prejudice and Pride, Battle for Peace, Education and Social Change in South Asia (jointly edited with Joachim Oesterheld) and A Pedagogue's Romance. Dr. Kumar has also written several books in Hindi on education including Raj, Samaj aur Shiksha, Vichaar ka Dar, School ki Hindi, Shiksha aur Gyan, and Deevar ka Istemal. Dr. Kumar is also a Hindi short story writer and essayist for children. He is currently working on a study of girlhood by examining the family socialization of Indian girls and its implications for education.
Since Dr. Kumar's tenure as Director of NCERT began in September 2004, NCERT has brought out a new National Curriculum Framework and a new set of textbooks in all subjects for primary, secondary and senior secondary classes. Significant steps have also been taken during this period to provide assistance to the States to initiate curricular reforms. Other recent initiatives of NCERT include a new assessment strategy for primary schools, recognition of schools representing the heritage of the independence movement, satellite-based in-service training, and the introduction of new subjects such as creative writing and translation, and heritage crafts at the senior secondary stage.
We are pleased that Dr. Kumar will be in residence at CASI as a Visiting Scholar from March-April 2009. His visit to Penn is made possible through the University of Pennsylvania Office of the Provost and Distinguished International Scholars Program.