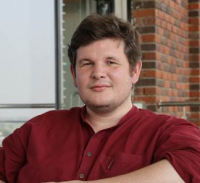 Gilles Verniers
CASI Non-Resident Visiting Scholar
Senior Fellow, Centre for Policy Research, New Delhi
Karl Loewenstein Fellow & Visiting Assistant Professor in Political Science, Amherst College


July 1, 2023
to
June 30, 2024
Gilles Verniers is currently a Senior Fellow at the Centre for Policy Research, New Delhi, and Karl Loewenstein Fellow & Visiting Assistant Professor in Political Science at Amherst College. Previously, he was an Assistant Professor of Political Sciences and Co-Director of the Trivedi Centre for Political Data, which he founded, at Ashoka University. He received his Ph.D. in Political Science from Sciences Po Paris in 2016 and has trained in Political Science, International Relations, and Economic and Social Ethics at the universities of St. Louis, Brussels, and at the Catholic University of Louvain, Belgium. He is a Research Associate at the Centre de Sciences Humaines, New Delhi.
Prof. Verniers' research focuses on a prosopography of India's political class, questions of political representation, and the intersections between electoral politics, state, and local governance in India. His doctoral dissertations focused on the transformation of the political class of the state of Uttar Pradesh and the localization of electoral politics.
As Co-Director of the Trivedi Centre for Political Data, he led an effort in building public datasets on Indian elections and public actors, including elected representatives and candidates to elections, political parties, national, and state cabinets, the top cadres of India's central bureaucracy and the higher judiciary.
His areas of longstanding interest and research commitment focus on questions of representation, particularly of women, castes and minorities across public institutions. He also conducts research on the intersection of gender and local politics, studying the trajectories of women contesting Panchayat elections.
Prof. Verniers is a contributor to a CASI-TCPD project on urban local bodies, a project that aims to build the first open access repository of Indian municipal elections' results. He is a regular contributor to the editorial pages of The Indian Express, Hindustan Times, The Times of India, The Economic Times, and Scroll. He is based in New Delhi since 2005.