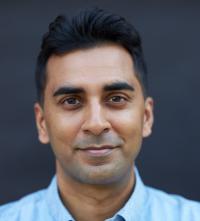 Bilal Baloch
CASI Non-Resident Visiting Scholar
Co-Founder and Co-CEO, Enquire AI

July 1, 2022
to
June 30, 2023
Bilal Baloch is Co-Founder and Co-CEO of Enquire AI. Previously, he was a Lecturer and Regional Director of the South Asia and Middle East & North Africa program at the Lauder Institute, Wharton School. From August 2017 to June 2019, he was a CASI Postdoctoral Research Fellow. At CASI, Bilal focused on the political economy of government decision-making in India and other developing democracies. His book, based on his doctoral and postdoctoral work, When Ideas Matter: Democracy and Corruption in India, was published by Cambridge University Press in Fall 2021.
Bilal has presented academic papers at several international conferences, including the annual meetings of the American Political Science Association and the International Studies Association. In addition to his scholarly publications, his commentary has appeared in a number of outlets including The Guardian, Foreign Policy, The Washington Post, and The Hindu.
Prior to earning his Ph.D., Bilal was an Associate at Macro Advisory Partners and, prior to this, Chief of Staff to Dean Vali Nasr at the Johns Hopkins School of Advanced International Studies (SAIS) in Washington, DC. While at SAIS, he co-founded the annual SAIS Emerging Markets Series alongside former First Deputy Managing Director of the IMF, John Lipsky. He also assisted in editing and contributed research toward Nasr's book, The Dispensable Nation: American Foreign Policy in Retreat (2013). Bilal has taught undergraduate and graduate courses in international security, political economy, and comparative politics at Tufts University and the University of Pennsylvania.
Bilal completed his undergraduate studies in philosophy, logic, and the scientific method at The London School of Economics, where he was the Anthony Giddens Scholar, and holds a Master's degree in international relations from the Fletcher School of Law and Diplomacy at Tufts University, where he was the Samuel J. Elder Scholar. He earned his doctorate in political science with graduate funding from Oxford University.
Bilal sits on the Advisory Board of the LSE Alumni Association and is a Venture Partner at venture capital firm, Tiger Hill Capital. You can follow him on Twitter @BilalABaloch