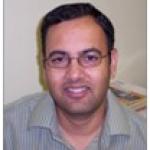 In the recent assembly elections in Uttar Pradesh (UP), Amitabh Bachchan, Bollywood's biggest icon, proclaimed on behalf of Chief Minister Mulayam Singh Yadav that "UP may hey dam, jahen jurm hey kam" (UP is strong and has less crime). This turnaround by the angry young man of yesteryear symbolizes the banal, corrupt, and valueless politics prevailing in the country. For politicians, the pursuit of power is ruthlessly followed using every trick, falsehood, and opportunity. They are certain that Amitabh's lies, if repeated a thousand times, will take the mantle of truth. The lies about crime statistics are a convenient tool for politicians to cloud the facts and hide their poor governance.

By any account, Mulayam Singh's UP (2002-2007) was not a place where crime was under control. Insecurity and the threat of violence remained daily hazards of life. Most parts of the state, steeped in backwardness, were hostage to extortionist gangs and hired killers. Murder, rape, and kidnapping were rampant, mostly directed against the minorities, lower castes, women and children. The example of Nithari alone—where helpless children were lured, raped, murdered and then eaten in gruesome cannibalistic rituals—is sufficient to denounce any claim of crime control. When in the capital city of Lucknow a woman is murdered in a crowded marketplace for protesting the obscene comments of anti-socials, where a young idealistic manager is murdered for attempting to expose dishonest traders, and where a young couple is brazenly lynched for daring to break caste taboos, the prevailing insecurity and lawlessness cannot be brushed aside.

A careful scientific examination of crime statistics provided by the government of Mulayam Singh leads to the same conclusion. Police data do not reflect the actual number of crime incidents because only a small fraction are registered, usually following determined and desperate efforts by the victims. The need to go to the police station to lodge a complaint, the poor communications and transport systems, and the vast illiteracy of the masses are the primary reasons for poor registration. Furthermore, officers are notorious for ignoring citizen complaints and usually have to be bribed to lodge the complaint. The "dark" (non-reported) figure of crime in India is at least 10-20 times more than is reported by the police. Whenever honest efforts are made to register citizen complaints, crime data show a sharp upward trend. When NS Saxena, as Inspector General of Police of UP in the early 1970s, brooked no interference and ensured that law prevailed, crime figures dramatically soared because the pressure to manage the statistics was removed.

Moreover, there is no criminological reason to explain a decreasing crime rate in UP. There is no evidence to suggest that people became more honest or that the police became more effective at preventing crimes. What is clear is that politicians like Mulayam Singh dabble with the crime figures, for that is what they understand best. Murder figures are difficult to manipulate because dead bodies have to be counted, but dacoity-robbery figures can be controlled through non-registration. Not surprisingly, UP registered only 286 cases of dacoity-robbery (from the 2005 report of the National Crime Records Bureau) which is now less than what was recorded in the district of Mainpuri alone in the eighties. The mere 80 cases of juvenile delinquency registered in the same year reflect the unreliability of the figures. Either the state is blessed with little angels or these figures are completely wrong, for even a small state like Himachal Pradesh or Mizoram reported more cases (136 and 297, respectively). Furthermore, if Mulayam Singh claims credit for these falling figures, then he may want to explain why crimes in other categories remained high.

For example, in the same year UP registered 5,511 murders—almost double the number in other large states like Maharastra (2,621) and Andhra Pradesh (2,750). Even Bihar, considered a more notorious state, reported 3,471 murders in the same period. UP also reported the highest number of violent crimes (25,322), kidnappings (2,955), and crimes against scheduled castes (4,397) in the country. Amitabh Bachchan would certainly not like to live there, as UP also reported the largest number of crimes against the elderly and the highest number of prisoners escaping from police custody (64). Furthermore, Singh may wish to explain why in a "peaceful state" there were 251 incidents of deadly firing by the police that led to the death of 42 citizens and the injury of 122 others? Compare this to Jammu and Kashmir where, despite the insurgency, there were only 50 incidents of police firing in the same period.

UP reported other worrisome statistics as well. During this period there were 41,224 under trials languishing in prison, half of whom waited more than a year for their trials to begin, while 96 inmates died in their cells due to the dismal conditions in prison. Despite possessing an army of bureaucrats, the UP government could still barely organize 94 medical inspections in the prisons, as compared to 1,129 in Andhra Pradesh that year. By his own data Mulayam Singh stands exposed—UP was one of the most dangerous and poorly administered places in the country during his government's rule.

Mulayam Singh is also guilty of deliberate attempts to politicize the criminal justice institutions of the state. During my field research in UP, a large number of officers acknowledged that the police were under orders to keep crime figures down, with daily figures monitored from headquarters. Many young SPs confessed that they had to maintain a downward trend of dacoity-robbery statistics or else they would be penalized. The corruption and shenanigans of ruling party politicians was well documented. Mulayam Singh himself now faces a vigilant inquiry into his large assets, reportedly running into the hundreds of crores. A recent scandal revealed how public land in Noida city was illegally allotted to favorite officers, including many district police chiefs who faithfully carried out his orders to "control" crime.

Unfortunately, every political party and its leaders, by the use of sticks and carrots, have systematically tamed the bureaucrats and forced them to be partners in their nefarious activities. Now, police officers not only manipulate crime statistics but also have become willing tools used by politicians to commit crime. The incident in Gujarat, where three senior police officers were exposed for murder on behalf of a politician, is not an isolated incident but simply the logical conclusion of criminal politicization of the Indian bureaucracy. Politics is now vitiated with considerations of personal benefits, status and power of office. There are no meaningful qualifications and even an uneducated Rabri Devi can become the chief minister of Bihar. Furthermore, the fortunes that can be made through the exercise of political power are immense. Hence, winning elections, controlling public offices, and quickly making money are the common concerns of Indian politicians today. The police are a useful instrument in these pursuits; as well as in political battles. Thus, the destruction of the mosque at Ayodhya, the communal killings in Gujarat, and the killing of Sikhs in Delhi could be organized by shackling timely police action. The politicization of the police is an accepted and obvious fact today. The recent change in government from Mulayam Singh to Mayawati is therefore unlikely to bring any meaningful transformation of the police. During her last tenure she too played the numbers game and has already started transferring and suspending officers not aligned to her. She is embroiled in a Taj corridor corruption case and her ministry reeks of criminals facing serious charges in the courts.

The sad realization is that despite democracy, the criminal justice system remains a colonial model with no citizen participation. There is no mechanism to make the political class and bureaucracy responsible for their actions and omissions. Citizens only vote in elections and have no other way to demand accountability from their elected leaders. Unless this system changes, Amitabh Bachchan will continue to unashamedly sing praises of his political friends. The day is still far away for our hero to realize that UP (and India) is not where "jurm hey kam" but where politicians "mae hey sharm kam" (are shameless).

Arvind Verma is Associate Professor of Criminal Justice and the Associate Director of India Studies at Indiana University, Bloomington. He is managing editor of Police Practice and Research: An International Journal, and consultant to the Bureau of Police Research and Development, Government of India.
---
India in Transition (IiT) is published by the Center for the Advanced Study of India (CASI) of the University of Pennsylvania. All viewpoints, positions, and conclusions expressed in IiT are solely those of the author(s) and not specifically those of CASI.

© 2007 Center for the Advanced Study of India and the Trustees of the University of Pennsylvania. All rights reserved.