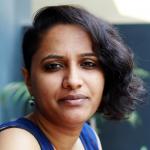 Over the past decade, India has marginally increased its regional trade with its neighbors, specifically Bangladesh, Bhutan, and Nepal. Currently, India's actual trade in South Asia accounts for $19.1 billion, which is just three percent of its total global trade at $637.4 billion and around $43 billion below the potential. It has recently been estimated that by reducing man-made trade barriers, trade within South Asia can grow three times, from $23 billion to $67 billion.
Replacing the old days of burden, when India's proximity was peppered with geopolitical strongholds and economic insecurities, India is now advocating for a "free, open, and prosperous Indo-Pacific." India is determined to bring down non-tariff trade barriers so as to enable seamless cross-border trade and connectivity with its neighbors. In this scenario, three emerging avenues of bilateral cooperation are gaining economic momentum for India's story of economic growth.
Trade Through Border Haat
From being mere diplomacy tools, border markets between India and Bangladesh are currently exhibiting tremendous economic potential. Border haat were initially designed to rejuvenate the traditional cross-border trade through informal markets to support the livelihoods of communities living along the remote border areas.
Interestingly, the first Memorandum of Understanding (MoU) between India and Bangladesh, signed in 2010, expired in 2013. However, on the ground, border haat continued functioning on "good faith" among the haat committees until 2017.
The MoU signed in 2017 between the two countries recognized the economic potential of border haats. Hence, the current purchasing limit within the haat has been increased to $200 and the validity of the MoU is now automatically extended for successive tenures of five years.
In 2019 alone, it is estimated that India-Bangladesh will establish six more border haats along the international borders in Tripura and Meghalaya. India also intends to follow a similar MoU with Myanmar to set-up around nine border haats along the India-Myanmar international border. Border haats have successfully demonstrated that trust deficits (even among local communities) can be dismantled in India's contemporary relationship with old neighbors like Bangladesh.
Connectivity Through Waterways
India shares multiple rivers and tributaries with its neighbors—Bangladesh, Bhutan, and Nepal. As roadways choke with congestion and fuel prices increase, waterways are being rejuvenated as an alternate and environmental friendly mode of transport among the BBIN countries. Strategizing its maritime connectivity in the Indo-Pacific, India has initiated multiple waterway development efforts along its riverine international borders. Bhutan and Nepal are keen to access the large-scale markets in the Bay of Bengal region through waterways in India. The recent MoU on waterway use between Bhutan and Bangladesh through the Narayanganj river port is policy evidence for this emerging economic interest.
Traditionally, India has faltered on multiple fronts with respect to "hydrodiplomacy" when cooperating with Bangladesh and Nepal. Hence, allowing its neighbors to utilize its waterways for access to sea could be an ideal opportunity to build trust on mutually beneficial trade arrangements.
For instance, Nepal currently employs a rent model at the Kolkata port to utilize India's seaport for maritime trade. Similarly Nepal can utilize India's Sahebganj multi-modal river port to access India's waterways. Bhutan can access the Pandu river port in Assam to access further waterway connectivity to the Chittagong port in Bangladesh. Similarly, river tourism has been a stronghold for riverine communities along the India-Bangladesh protocol river route aiming for sustainable and localized economic growth. Overall, there exists immense potential for India to turn around its transboundary regulations and water negotiations to benefit sustainable navigation for trade and transit among BBIN countries.
Development Through Energy Networks
India is keen on expanding its LNG pipeline networks to Myanmar through Bangladesh. The Hydrocarbon Vision 2030 for Northeast India has identified increasing gas pipeline capacity to Sittwe (in Myanmar) and Parbatipur (in Bangladesh). South Asia's first transnational petroleum pipeline, the Motihari-Amlekhganj pipeline, is also aimed at building sustainable economic cooperation between India and Nepal.
Alternatively, India has also developed positive economic relations with Nepal and Bhutan for hydropower electricity generation. India's signing of the Power Trade Agreement with Nepal in 2014 has further strengthened the framework for imports by Indian entities of surplus power generated from future hydroelectric plants in Nepal. India has constructed three hydroelectric projects in Bhutan (Chukha, Kurichhu, and Tala) for domestic consumption, which also export surplus power to India.
As the BBIN countries emerge as distinct economic powerhouses, energy demands for infrastructure development is bound to increase. India is ideally placed, geographically and economically, to support and buy into its neighbors' economic boom.
If Trade Stops, Wars Start
After India ratified the WTO Agreement on Trade Facilitation in 2016, it set up the National Committee on Trade Facilitation. The committee now has a fast-track agenda for an INR4500 crores border business plan to increase trade and improve ties with India's old neighbors. As part of this initiative, upgrading Land Custom Stations (LCS) to the improved Integrated Check Posts (ICP) along its land borders alone has enhanced the quantum of border trade two-folds. Hence, India is bound to increase its domestic budget to enhance trade infrastructure with the land borders that it shares with Bangladesh, Bhutan, and Nepal.
The outlier in the cross-border trade of India is its trade equations with Pakistan. India and Pakistan, have recorded a miniscule $2 billion trade value which has the potential to increase, without impeding artificial barriers, up to $37 billion. Due to political conflicts, most of the formal trade between the countries is routed through a third country, thereby depriving the trade benefits to the regional value chain. As a result, mending trade relations with Pakistan shall continue to be an uphill task for India.
India is also keen to shed its image of the weak link in the Quadrilateral Security Dialogue. The Asia Reassurance Initiative Act of 2018 (ARIA) combined with the Better Utilization of Investments Leading to Development Act of 2018 (BUILD) indicate the increased U.S. interests in the Indo-Pacific region. ARIA and BUILD are closely aligned with India's verbatim of "advancing a free, open, and inclusive Indo-Pacific region." Therefore, India's new economic partnerships in trade, connectivity, and energy networks with its old neighbors in the region would also contribute to a stronger security presence in the region.
India is certain to engage in exponential infrastructure development for facilitating trade with Bangladesh, Bhutan, and Nepal. In an increasingly unstable globalization era, India recognizes that it should keep its overseas partners close and its adjacent neighbors closer. The Hobson's choice that creates this need is the choice between seamless connectivity for trade and transit or bending to strategic geopolitical security hang-ups. As South Asia gallops toward the economic boom, it is categorically India's prerogative to develop new businesses with its old neighbors.
Susan Mathew is a Policy Analyst for CUTS International.


---
India in Transition (IiT) is published by the Center for the Advanced Study of India (CASI) of the University of Pennsylvania. All viewpoints, positions, and conclusions expressed in IiT are solely those of the author(s) and not specifically those of CASI.
© 2019 Center for the Advanced Study of India and the Trustees of the University of Pennsylvania. All rights reserved.