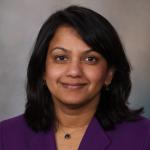 India's ferocious second COVID-19 wave, which began in March 2021, resulted in over 19 million cases and 240,000 deaths (as per official accounts) by June 2021. Many experts believe that India's Integrated Disease Surveillance Program (IDSP), which relies on COVID-19 reporting from laboratories and hospitals, has vastly underestimated cases and deaths, especially at the peak of the wave when medical facilities were overwhelmed and many deaths occurred outside of hospitals. The true death toll is estimated to be 3 to 10 times higher than the officially reported number.
We now know that the Delta variant partially fueled the second wave. The Indian SARS-CoV-2 Genomic Consortium (INSACOG) was established in December 2020 for surveillance and early identification of variants. But only a fraction of samples in India were analyzed and the results of the analysis were not communicated widely. It was not until late March that Indian scientists sounded the alarm about the new variant, and by then, Delta was already widespread in India.
How do variants arise and what is their significance? When the SARS CoV-2 virus infects a new host, it replicates, i.e., makes copies of itself. Mistakes made during this replication process result in mutations that distinguish the new viruses from their parents. As more and more people get infected, the mutations accumulate and eventually give rise to variants that behave differently. There are hundreds of variants in circulation at any given time. Variants with mutations that provide them with a survival advantage over the parent virus outcompete the other variants and eventually become the predominant circulating variant. A variant that is more easily transmitted between individuals causes more severe disease, evades protection from vaccines or prior infection, is less responsive to treatments, or is not easily detected by standard diagnostic tests is classified as a Variant of Concern. The Delta variant is much more transmissible and may cause more severe disease. Vaccines and certain monoclonal antibody treatments are less effective against it. Thus, it fulfills several criteria for being called a variant of concern.
The most recent data from INSACOG shows that the Delta variant accounts for more than 95 percent of all COVID-19 infections in India. This variant is not just India's problem. As of June 30, the variant has been detected in 96 countries. It has fueled surges in the UK, Portugal, Russia, Nepal, and Indonesia, resulting in new lockdowns, travel restrictions, or masking directives. As of July 31, 2021, it accounts for more than 90 percent of cases in the US and has caused outbreaks in areas of the US with low vaccination rates. One dose of vaccine is no longer adequate protection against Delta. Two doses still provide good protection against severe illness but are not as effective against mild infection. Therefore, vaccinated individuals can still get infected and pass on the infection to others, sparking new outbreaks. Countries that have very low access to vaccination are particularly at risk. Even in India, where case counts have been declining in recent weeks, there are still close to 50,000 new cases per day.
How do we deal with variants and the continued threat of COVID-19? The higher the number of cases, the greater the chances of continued mutations and new variants. So, controlling cases everywhere is key to controlling variants. Adequate testing to ensure case-counts accuracy and data transparency are necessary so that the public and health authorities can implement mitigation measures.
Continued worldwide genomic surveillance for new variants is essential. Scientists estimate that at least 5 percent of patient samples need to be sequenced. Currently, only the UK and Denmark have achieved this level of sequencing. Sequencing is expensive and requires equipment, reagents, and technical know-how that is not readily available in many low- and middle-income countries. In India, although INSACOG was set up last year, only 0.09 percent of SARS-CoV-2 samples are being sequenced due to a shortage of reagents and staff to collect and process samples. Private groups are trying to supplement and scale up sequencing in India and other parts of Southeast Asia.
Finally, vaccination remains the single best prevention tool. Several types of COVID-19 vaccines protect against serious illness and death from the Delta variant. However, despite a significant ramp up in vaccination in India, less that 10 percent of the population is fully vaccinated. Globally, there is stark inequity in vaccine availability. Of the 3 billion vaccine doses administered worldwide, about 70 percent have gone to just six countries. Only 0.3 percent of doses have been administered in low-income countries. COVAX—funded by wealthy member countries and private and international organizations—was set up in April 2020 for the express purpose of alleviating this inequity. COVAX planned to pre-purchase huge quantities of vaccines from the major manufacturers and then distribute them equitably to countries based on the size of their population; the bulk purchasing program would allow smaller nations to get vaccines at the same price as larger countries. Several of the world's poorest nations are supposed to be getting vaccines for free through COVAX. However, COVAX has been plagued by supply issues. Many rich countries have brought up huge portions of the global vaccine supply that far exceed their need. The Serum Institute of India, which was a primary supplier to COVAX, has been diverting its entire supply to deal with the COVID-19 crisis in India. Wealthier countries like the US and countries with vaccine manufacturing capability, like India and China, have been accused of selectively offering vaccines to political allies rather than to areas with the greatest need.
The explosive spread of variants, like the Delta variant, underscores the fact that we are truly a global community. Viruses do not respect national boundaries and until we are all safe, no one is safe. The US, UK, and Israel have high vaccination rates but remain at risk for new outbreaks as new variants replace prior circulating viruses. International cooperation is essential to facilitate equitable distribution of tests, treatments, and vaccines to reduce mortality from COVID-19 and restore full societal and economic activity around the world.
Priya Sampathkumar is a Critical Care and Infectious Disease Specialist and Internist at the Mayo Clinic.


---
India in Transition (IiT) is published by the Center for the Advanced Study of India (CASI) of the University of Pennsylvania. All viewpoints, positions, and conclusions expressed in IiT are solely those of the author(s) and not specifically those of CASI.
© 2021 Center for the Advanced Study of India and the Trustees of the University of Pennsylvania. All rights reserved.