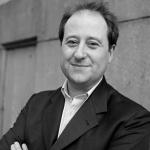 Though dynasty remains vitally influential in electoral politics – and a focus of growing resentment among those who believe Indian society is generally becoming more meritocratic – it may not be as significant a force as it looks at first sight. The most important politicians found another route to the top: in the upper echelons of many parties, the paramount leaders are not beneficiaries of nepotism, and this does not seem likely to change any time soon.
When the Aam Aadmi Party burst into the public consciousness with a promise to not let candidates surround themselves with ostentatious security, buy tickets to contest an election, use red beacon lights on their vehicles, or live in opulent government housing, voters were startled, and some people were a little cynical. Such displays of political privilege had become so entrenched that it seemed hard to imagine political or ministerial life without them.
In last December's Delhi elections, the AAP managed to defeat the Indian National Congress and the Bharatiya Janata Party, the two major parties that had dominated the capital for years. If the AAP is to continue its stunning success, it may be another of its constitutional pledges that has a more notable significance in the longer term: "No two members of the same family will be eligible to contest elections in our party." This promise was a direct response to the perception that Indian politics, across the country, has been taken hostage by nepotism.
The bald statistics are certainly alarming. Two-thirds of current Lok Sabha MPs under the age of forty already have a near relative in politics. As in so many spheres of Indian life, an opaque "family" of relatives and associates often controls constituency party politics. The BJP and the parties of the left remain comparatively meritocratic, but a stunning nine out of ten sitting Congress Party MPs under the age of forty-four are now hereditary, effectively having "inherited" a parliamentary seat.
Money and heredity correlate closely. Taking officially declared assets reported to the Election Commission as a starting point, fifteen out of the twenty richest MPs in the present Lok Sabha are hereditary, and ten of these belong to the Congress Party. MPs who come from an established political dynasty are, on average, nearly five times richer than those who have no nepotistic background in politics. Those who come from a "hyperconnected" political family – for example, those with a mother-in-law, an uncle, and a sibling in national or regional politics – are on average even richer than MPs who have entered parliament after a long and successful career in business.
In other democracies, the children of a president or a prime minister often seek to join the political rat race, but the parties themselves are not controlled by such families. In India, Pakistan, and indeed in the Philippines, this is what happens. Benigno Aquino III, who became president in 2010, is the fourth successive generation of his family to hold paramount political power. In succession to his grandfather and his mother, Bilawal Bhutto Zardari became co-chairman of the Pakistan People's Party after his mother's assassination in 2007. In India, Rahul Gandhi is the most prominent scion of dynastic politics, but his position is replicated through the Congress, as well as in regional parties like the Biju Janata Dal, Rashtriya Lok Dal, Samajwadi Party and Nationalist Congress Party.
Although the BJP has been smart at promoting itself as less hereditary and more accessible and merit-based than its principal rival – with Narendra Modi referring to Rahul Gandhi as the "shehzada" or prince in his speeches – it seems likely at this year's general election that the party will receive a new influx of junior dynasts. The most prominent is Pankaj Singh, son of BJP president Rajnath Singh, whose speedy ascent has infuriated several more qualified senior colleagues in the large and electorally critical state of Uttar Pradesh.
It can sometimes seem in the twenty-first century as if the powerful and high-ranking are replicating themselves genetically in many spheres. The infants of Beyoncé and Jay Z, or Kanye West and Kim Kardashian, are mini-celebrities in their own right. The homicidal Kim Jong-un in North Korea, the "princelings" in China, Bashar al-Assad in Syria or Yingluck Shinawatra in Thailand are all successfully keeping it in the family. In Britain, Prince George, the future head of state, fills the media.
When it comes to nepotism in Indian politics, the statistics certainly look bad, but the larger picture may be more complex. Is the reality that at this moment, real power still rests with those who have risen by their own destiny or merit, rather than via dynasty? Are the prominent Mummy-Daddy MPs the paramount leaders of the future – the Sultans – or are they merely the Janissaries, helping the real rulers to flourish?
Compiling a list of the twelve most important politicians in India is a tall order. Whichever ones you choose, someone else will be inclined to disagree and suggest alternative names, arguing that the batting order should reflect their own judgment of the stresses of national politics. By the end of 2014 this ranking will almost certainly be obsolete, but for what it's worth, here is my dozen:
Ahmed Patel
Arvind Kejriwal
Jayalalithaa
Mamata Banerjee
Manmohan Singh
Mayawati
Mulayam Singh Yadav
Narendra Modi
Nitish Kumar
Rahul Gandhi
Sharad Pawar
Sonia Gandhi
There are various ways of interpreting or breaking down this list. Half are regional power brokers, one-third are women, and only two are under the age of fifty. But its most exceptional feature is the family background of the participants. Just one, Rahul Gandhi, was born with the expectation of wealth and political rank, and unlike the well-fed bulk of India's hereditary MPs, his advantage was tempered by calamity, the murder of two of the people closest to him, his grandmother and father. Although his mother, Sonia Gandhi, entered politics as a result of a family connection, her own upbringing was not especially privileged and her route to power was too unusual to be replicated.
Out of the ten other players on this list, five or six were raised in conditions of significant under-privilege, and the rest were from the middling middle class. All have risen through some special drive, circumstance or talent of their own, and none exhibit the self-satisfied smugness that marks numerous dynasts, and turns off voters. Although hereditary clout has become normalized in Indian democracy, it may turn out to be the least successful trait in flourishing at the higher reaches of national leadership.
Given the volatility of the electorate – many of whom have looser party allegiances than their parents' generation – it seems probable that future political contests will throw up new, modern versions of these self-made leaders in ways that we cannot, at the present time, foresee. In a generation's time, there is no reason to think Indian voters will be happy with a dispensation that is composed at the highest levels of people who have no ability to share or empathize with their preoccupations. This does not mean family politics is over in India, or that the privileged will no longer get tickets. What it does suggest is that hereditary MPs may turn into the parliamentary foot-soldiers of the political parties – important and influential for sure, but not in positions of paramount historical power.
Patrick French is the author of India: A Portrait. He will be co-ordinating a survey of hereditary politics in the new Lok Sabha after this year's general election, in conjunction with CASI. He was a CASI Fall 2013 Visiting Scholar.

---
India in Transition (IiT) is published by the Center for the Advanced Study of India (CASI) of the University of Pennsylvania and partially funded by the Nand and Jeet Khemka Foundation. All viewpoints, positions, and conclusions expressed in IiT are solely those of the author(s) and not specifically those of CASI and the Khemka Foundation. IiT articles are re-published in the op-ed pages of The Hindu: Business Line. This article can be read here.
© 2014 Center for the Advanced Study of India and the Trustees of the University of Pennsylvania. All rights reserved.