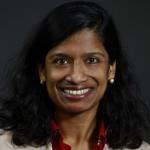 During his June 2018 state visit to India, President Danny Faure of Seychelles was given the red-carpet treatment. He took home major gains in defense for the tiny Indian Ocean nation: a second Dornier aircraft, a $100 million line of credit for maritime security cooperation, and a white shipping information-sharing agreement. However, Seychelles did not reverse its rejection of a military base sought by India despite some careful diplomatic couching about the two countries' shared interests. President Faure had announced earlier in the month that the revised deal signed in January for India to finance and build air, maritime, and communications facilities for the Seychelles People's Defence Forces in Assumption Island would not go forward due to legislative opposition.
What does this episode reveal about the latest in the fast-moving arena of Indian Ocean security? First, taking a step back, a striking development in regional military affairs has been the rising importance of Africa for first-time overseas basing by Asian powers. Japan and China have both established bases in Djibouti, along the Bab el Mandeb Strait chokepoint. India has also gotten into the game of seeking overseas basing in Seychelles' Assumption Island at the approaches of the Mozambique Channel chokepoint and to the east in the Agaléga Islands in Mauritius.
Second, the episode illustrates the discomfort by smaller Indian Ocean countries with the militarization of the Indian Ocean. As a rising major power, India and its naval planners are certainly concerned with increased People's Liberation Army (PLA) Navy deployments in the Indian Ocean. But some smaller countries, which seek to remain neutral in their foreign policies due to their low capabilities, fear getting caught in the middle of an India-China rivalry in the region. Whereas Djibouti is a small-state autocracy that exercises its sovereignty through the lease of territory for basing, in Seychelles, democratic protests in the capital and the majority opposition in the National Assembly dissuaded President Faure from tabling the agreement for ratification. Lawmakers and the public steadily grew concerned about the idea of Seychelles, a historically non-aligned, small-island developing state, establishing a military facility that would be fully funded by and jointly managed with the Indian military. Assumption Island's proximity to the Aldabra atoll, a UNESCO World Heritage site, also raised environmental concerns. Seychelles prides itself on being a pioneer of the Blue Economy concept of sustainable development of the ocean economy.
A related, but lower-profile, example of discomfort with the militarization of the region is a protest campaign in the sparsely populated Agaléga Islands in Mauritius. The Koalision Zilwa Pou Lape (Islanders Coalition for Peace) is trying to organize against the Indian proposal for constructing a military facility in these islands and has expressed solidarity with the protests in Seychelles over Assumption Island. Moreover, Sri Lanka's Prime Minister Ranil Wickremesinghe has spoken about the need for a code of conduct for military ships operating in the Indian Ocean. President Maithripala Sirisena likewise called on the Indian Ocean Rim Association to develop "a stable legal order" in the region that counters transnational crimes such as drug trafficking, but also maintains freedom of navigation. Building on these concepts, the Pathfinder Foundation in Sri Lanka put forth a draft "Code of Conduct for the Indian Ocean" for discussion.
Such anxiety about major-power rivalries in the Indian Ocean has historical precedent. The concept of an Indian Ocean Zone of Peace was discussed by Asian and African stakeholders in the 1960s and 70s, culminating in a 1971 resolution by the UN General Assembly. The great-power rivalry feared then was between the United States and the Soviet Union. In the current period, resident smaller countries wish to prevent the Indian Ocean from going the way of the escalating major-power competition seen in the Pacific.
Third, India's recent setback in Seychelles may end up being strategically advantageous over the long run. Like many small states, Seychelles describes its approach to foreign policy as "friend of all and enemy of none." If India were to construct a base in Assumption Island, Seychellois leaders may feel compelled to offer such access to other countries, including China, to avoid the appearance of being engaged in an exclusive security relationship with India. Ways to demonstrate neutrality could have included sharing the Indian-built facility with visiting maritime forces (e.g., PLA Navy) or permitting a Chinese-built base in another island. Observers of Seychelles will recall its invitation in 2011 for China to build a base for counterpiracy, as well as its granting permission during the Cold War for Soviet ships to access the port of Victoria while the United States operated a satellite tracking station.
That the construction of a base in Seychelles could have a ripple effect in the Indian Ocean order is not unimaginable. When Japan inaugurated its own military base in Djibouti in 2011, only France and the United States had existing bases there. While this initiative was part of Tokyo's broader effort to amend the country's peace constitution, Japan may have inadvertently set a precedent for another northeast Asian power to establish an overseas military base in Africa. As with the Djibouti case, whether India's effort in Assumption Island could set a precedent for China to follow with its own basing in Seychelles remains an open question.
Even without overseas bases, the Indian Navy retains extensive access arrangements in ports throughout the Indian Ocean. In the end, India may still get the access sought at Assumption Island, as Seychelles at present plans to build the base on its own. What is more important, however, is for India to develop the economic dimension of its maritime power. Observers are still waiting to see how the Asia-Africa Growth Corridor emerges under Indian-Japanese cooperation as an alternative to China's Belt and Road Initiative. Such investment is welcomed by smaller Indian Ocean states, which seek alternatives to Chinese infrastructure projects and business practices that are seen as having clear drawbacks. Smaller states will continue to seek infrastructure options beyond China because they desire greater internal connectivity and external connectivity to regional and global trading networks. Emphasizing their comparativestrengths is precisely how major powers concerned about China's expansion—United States, Japan, France, as well as India—can deepen strategic relationships with eager smaller partners in the Indian Ocean region.
Nilanthi Samaranayake is a strategic studies analyst at CNA, a non-profit research organization in the Washington, DC area. She focuses on Indian Ocean security and the smaller countries of South Asia.


---
India in Transition (IiT) is published by the Center for the Advanced Study of India (CASI) of the University of Pennsylvania. All viewpoints, positions, and conclusions expressed in IiT are solely those of the author(s) and not specifically those of CASI.
© 2018 Center for the Advanced Study of India and the Trustees of the University of Pennsylvania. All rights reserved.