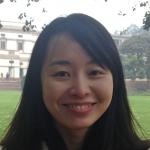 Recent political developments between India and South Korea have created an opening for the two countries to share mutual security interests in Asia. South Korean President Moon Jae-in, who celebrated his administration's 100th day in office two months ago with strong public support, is taking a bold step by inviting India into South Korea's diplomatic domain.
On June 15th, Moon dispatched a special envoy to Indian Prime Minister Narendra Modi to reinforce bilateral relations. Minister of Culture, Sports, and Tourism Chung Dong-Chae reiterated Moon's message about placing India on par with the U.S, Russia, China, and Japan. Moon's message was his first act of public goodwill toward India amid his country's tension with China concerning the U.S-supplied missile and radar deployment in its territory; the two-year prolonged confrontation between South Korea and China on the deployment of Terminal High-Altitude Area Defense (THAAD) seriously constrained their bilateral relationship. Despite both sides agreeing to shelve the spat in October, the public and academicians continue to speculate over the negative impact of the strain on future cooperation between Seoul and Beijing. While assuaged, the pros and cons of THAAD still remain in the U.S., South Korea, and China on the purpose and application of the system. The Moon administration's approach to India under these circumstances is an unambiguous gesture toward balancing East Asian affairs more broadly than before.
From Seoul's perspective, the enduring regional tensions in South Asia – especially between India and China – create a common interest for India and South Korea to discuss a collaborative approach for regional stability. Moreover, South Korea's key interest in managing their nuclear neighbor on the Korean Peninsula, is similar to India's considerations toward Pakistan. The provocation of North Korea's nuclear weapons development and the premeditated launch of its nuclear-capable missiles continues to augment impending pressures on South Korea. The U.S. alliance system, established with South Korea and Japan, puts pressure on North Korea to cap its nuclear program; however, this long-lasting regional security dilemma is filled with continued verbal provocations and a conventional arms race among all actors. Thus, Seoul's strategic calculation appears to be in searching for a stronger diplomatic stand on imminent regional issues beyond the alliance system.
In this context, the Moon administration's approach to India seemed more proactive than any other previous governments. It emerged from the strong optimism that the expanding ties with New Delhi would produce substantial convergence of interest in planning global and regional strategic frameworks. During India's Finance and then Defense Minister Arun Jaitley's visit to Seoul in mid-June, South Korea re-emphasized her desire for stronger security cooperation with India in designing various levels of official talks more regularly and more often. The Blue House similarly expressed its keen interest in reinforcing strategic and military ties with South Block during former Indian National Security Adviser Shivshankar Menon's visit to Seoul in early July.
The Moon administration's confident approach has been reciprocated by the Modi government. New Delhi has already veered in favor of Seoul-Delhi ties. Early this year, New Delhi started building an increasingly incompatible stance toward North Korea, signaling a positive gesture to Seoul. At Seoul's request, the Modi government discontinued the provision of training courses to North Korean students in the Center for Space Science and Technology in Asian and the Pacific and suspended the training of North Korean soldiers in Indian languages in a Madhya Pradesh-based military school. South Block also aligned with the United Nations to ban all trade with North Korea except for humanitarian aid. Elsewhere, India implemented a plan to launch a strategic initiative, "Korea Plus" to facilitate Korean FDI in India and forge larger economic cooperation in pursuit of the Act Asia Policy. This move is incorporated into India's grand strategy to downplay New Delhi's political and economic ties with North Korea while reinforcing its bond with Seoul and its allied countries. India's action mirrors policymakers in New Delhi, recalibrating its long-term strategic advantage in the Korean Peninsula; containing North Korea is beneficial to India's economic and regional ambit in East Asia as well as its approach to the global nuclear nonproliferation regime as a responsible nuclear state.
This mutual strategic recalibration between India and South Korea is a modest effect of their growing partnership since 2010, when the two countries agreed to seek out ways to play supportive roles in each other's global and regional strategies. Seoul continued to support New Delhi's approach to nuclear nonproliferation with the civil nuclear pact in 2011. During negotiations, Seoul conveyed that it valued India's clean nonproliferation record more than its status of a non-NPT signatory. With this strong foothold, South Korea played a critical role in moderating opposing members in India's application for the Nuclear Suppliers Group's membership as a host country of a plenary meeting. Seoul's move was bolder and more independent than any other U.S. ally in Asia.
Globally, India-South Korea's growing ties reinforce the U.S.-Japan-led multilateral security frame in the Asia-Pacific region, primarily designed to compete with China and North Korea. Since 2010, New Delhi and Seoul have regularly conducted joint naval exercises and had official talks on combating terrorism and nuclear proliferation. In every summit meeting over the last decade, both sides have promised stronger strategic and security ties to enhance regional stability through the expansion of defense deals and opening the defense attaché. In response to the Special Strategic Partnership with South Korea in May 2015, New Delhi has mulled over South Korea in its moderate expansion of arms suppliers dominated by the U.S., Russia, Israel, France, and the U.K. Since early 2017, India has pushed three defense deals forward with South Korea. Many Indian experts agree that New Delhi's new venture with Seoul is to expand its strategic enterprise. New Delhi signed the Memorandum of Understanding with Seoul for five joint fleet support ships worth $1.5 billion. India also invited South Korean corporation, Kangnam, for design consultation, and the technological assistance of twelve mine countermeasure vessels worth $5.5 billion. The latest deal between India's local defense-supplier, Larsen & Toubro, with Korean firm, Hanwha Techwin, over one hundred self-propelled artillery guns worth $696 million made this bilateral relationship even more lucrative.
Overall, the strategic ties between Seoul and New Delhi present promise for mutual interest as well as regional stability. However, the incipient stage of growing ties requires more careful study to overcome a number of shortcomings in the future. First, emerging political interests and motivations in Seoul and New Delhi still lag behind the regional and global demand; most official talks are repetitive, confirming the significance of strategic partnerships heavily weighing on economic cooperation. Moderating the dissimilar style of diplomacy and communication under cultural differences is another task for both sides to encourage sustainable strategic cooperation in the long term. It is a critical time for both countries to explore the topic, the scope of the possibility, and the limits of the bilateral cooperation in different time periods.
Ji Yeon-jung is a Lecturer at Hankuk University of Foreign Studies. Previously, she was a Stanton Nuclear Security Postdoctoral Fellow at Belfer Center for Science and International Affairs (2016-17), Harvard Kennedy School.


---
India in Transition (IiT) is published by the Center for the Advanced Study of India (CASI) of the University of Pennsylvania. All viewpoints, positions, and conclusions expressed in IiT are solely those of the author(s) and not specifically those of CASI.
© 2017 Center for the Advanced Study of India and the Trustees of the University of Pennsylvania. All rights reserved.