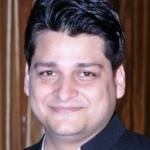 Despite all the talk of an emerging "strategic partnership" between India and Iran in Washington's policy-making circles, two recent developments underscore the tenuous nature of India-Iran ties. Tehran has taken up with the Indian government the issue of India launching an Israeli satellite, TECSAR, that many in Israel have suggested would be used to spy on Iran's nuclear program. More significant, perhaps, is the Indian decision not to attend the proposed trilateral talks in Tehran later this month for finalizing the Iran-Pakistan-India gas pipeline deal, given the non-resolution of the transit fee issue between India and Pakistan.
Ever since the United States and India started to transform their ties by changing the global nuclear order to accommodate India, Iran has emerged as a litmus test that India has had to pass from time to time to the satisfaction of US policy makers. India's traditionally close ties with Iran have become a factor influencing a US-India partnership. India-Iran ties have been termed variously as an "axis." a "strategic partnership," and even an "alliance." Some in the US strategic community believe that a "Tehran-New Delhi Axis" has been emerging over the past few years that could be significant for the US because of its potentially damaging impact on US interests in Southwest Asia and the Middle East.
Given the recent obsession of US policy makers with Iran, India has been asked to prove its loyalty by backing Washington on Iran's nuclear program. The Bush Administration stated that if India voted against the US motion on Iran at the International Atomic Energy Agency, the US Congress would likely not approve the US-India nuclear agreement. Congressman Tom Lantos (D-CA) threatened that India "will pay a heavy price for a disregard of US concerns vis-à-vis Iran." India finally voted in February 2006 to refer Iran to the United Nations' Security Council. This was the second time India voted with the West on the issue. Despite this, many members of Congress continued to demand that the nuclear deal be conditional on New Delhi's ending all military relations with Tehran.
The Bush Administration insisted that it would oppose any amendment to the nuclear pact that would condition cooperation upon India's policies towards Iran. However, the US-India Peaceful Atomic Energy Cooperation Act (better known as the Hyde Act) of 2006 contains a 'Statement of Policy' section which explicates a few riders ensuring India's support for US policy toward the Iranian nuclear issue, in particular "to dissuade, isolate, and if necessary, sanction and contain Iran for its efforts to acquire weapons of mass destruction, including a nuclear weapons capability and the capability to enrich uranium or reprocess nuclear fuel and the means to deliver weapons of mass destruction." While this has generated considerable opposition in India, President Bush emphasized that his Administration would interpret this as merely "advisory" While the Bush Administration itself has expressed concern about India-Iran ties, it has refused to make them central to the nuclear deal.
However, the American focus on India-Iran ties has been highly disproportionate to the realities of this relationship, a result more of the exigencies of domestic politics than of regional political realities.
Interestingly, the Indian Left has also made Iran an issue emblematic of India's 'strategic autonomy' and has used it to coerce the Indian Government into following an ideological foreign policy. However, a close examination of the India-Iran relationship reveals an underdeveloped relationship.
On the crucial issue of energy, Iran is responsible for merely about 8 percent of Indian oil imports. Moreover, both the major energy deals signed with great fanfare by the two sides are in limbo.
India's 25-year, $22 billion agreement signed in 2005 for the supply of LNG has not moved an inch as it requires India to build a LNG plant in Iran which would need American components, which might violate the US Iran-Libya Sanctions Act.

The other project involving the construction of a 1,700 mile $7 billion pipeline to carry natural gas from Iran to India via Pakistan is also stuck. The present government initially viewed the pipeline project as a confidence building measure between India and Pakistan but in the face of mounting pressure, Prime Minister Manmohan Singh went so far as to say that he didn't know if any international consortium of bankers would underwrite the project given the uncertainties in Iran. The Indian strategic community has never been in favor of this proposal, arguing that it would give Pakistan too much leverage over India's energy security. Without reliable security guarantees from Pakistan, the project is not going anywhere and given the present uncertainty in Pakistan, it is unlikely that it will take off in the near future.
Both these projects have also brought home to Indians the unreliability of Iran as a trade partner.
There are also differences between the national oil companies of Iran and India over the legal interpretation of the contract for the export of LNG. This deal was signed before Mahmoud Ahmadinejad was elected and was tied to a relatively low market price for crude oil. India considers the deal final and binding, while Iran has argued that it is not, because it has not been ratified. The Iranian Supreme Economic Council has refused to ratify the agreement and has demanded an upward revision in price. Both India and Pakistan have contended that Tehran offer a price in line with global practices for long-term contracts and have rejected Iran's formula wherein the gas price is linked to Brent crude oil with a fixed escalating cost component. The three states have now decided to get a realistic appraisal of gas prices through an independent consultant, but Iran maintains that that opinion would not be binding.
Amid the growing global isolation of Iran, sections of the Indian government are now suggesting that India's participation in the gas pipeline deal might not be of strategic advantage, given the very low volume (30 million standard cubic meters per day). Buying gas at the Pakistan-India border is advocated as a better alternative. Moreover, it appears that the Iranian gas is not the lowest priced option at the current price structure. There is little evidence, so far, that Iran would be a reliable partner in India's search for energy security. A number of important projects have either been rejected by Iran or have yet to be finalized due to its changing of terms and conditions.
There is bewilderment in India regarding US insistence on India to not move forward with this project. Given the geographical realities, the India section of the pipeline will only materialize after the Iran and Pakistan parts. If the US allows Pakistan to go ahead, then it implies that it has no objections to the deal per se. However, if the US puts pressure on Pakistan which then drags its feet, it's not India but Pakistan that would be central to the finalization of the deal. Pressure on India, therefore, is unwarranted.
The nuclear issue is just as complex. India and Iran have long held significantly different perceptions of the global nuclear order. Iran was not supportive of India's tests in 1998 and backed the UNSC Resolution that asked India and Pakistan to cap their capabilities by signing the Non-Proliferation Treaty and the Comprehensive Test Ban Treaty. Iran has repeatedly called for a universal acceptance of the NPT, much to India's discomfiture. Though Iran has claimed that this was directed at Israel, the implications of such a move are far-reaching for India.
Iran's position on several other issues crucial to India has been against Indian interests. India's position on the Iranian nuclear question is relatively straightforward. While India believes that Iran has a right to pursue civilian nuclear energy, it has insisted that it should clarify the doubts raised by the IAEA on its compliance with the NPT. India has long maintained that it does not see any further nuclear proliferation as being in its own interests.  
As for defence ties between India and Iran, India has more substantive defence ties with the Arab world. With Iran, the relationship remains not only sporadic and tentative but also circumscribed by India's growing linkages with Israel, soon to be India's largest defence partner. India-Iran ties are also diverging on Afghanistan where recent indications that sections of the Iranian military may be arming the Taliban to weaken the Americans are troubling for India. The reality is that India has far more significant interests to preserve in the Arab Gulf and as tensions rise between the Sunni Arab regimes and Iran, India's stakes will propel it in a direction not very conducive for healthy India-Iran ties.
India has been accused of following a heavily ideological foreign policy throughout the Cold War years, especially in the Middle East. But in the last decade and a half, India has changed the trajectory of its foreign policy in that region and three states around which Indian foreign policy in the region revolves today are Iran, Israel and Saudi Arabia. Iran is only one of the pivots, not the sole or even the most important, and there's hardly anything 'strategic' in India's relationship with Iran.
Dr. Harsh V. Pant is a Lecturer at the Department of Defence Studies, King's College, London (UK).


---
India in Transition (IiT) is published by the Center for the Advanced Study of India (CASI) of the University of Pennsylvania. All viewpoints, positions, and conclusions expressed in IiT are solely those of the author(s) and not specifically those of CASI.

© 2008 Center for the Advanced Study of India and the Trustees of the University of Pennsylvania. All rights reserved.