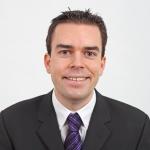 Indian national security policymaking has traditionally suffered from a lack of central strategic planning: an organized process, fully integrating civilian and military defense institutions, that sets long-term defense objectives, then ensures these are met through procurement and posturing fulfilments. Instead, defense policy development largely consists of a combination of procurement wish lists submitted separately by the three military services, alongside intermittent initiatives principally formulated by the Prime Minister. Recent examples of the latter include Prime Minister Modi's decision to raise the maximum Foreign Direct Investment (FDI) permissible in a defense project to 49 percent, an intention which he'd expressed prior to his election; the removal of the Rafale combat jet from the normal Ministry of Defence tender process, a move that required "political heavy lifting spearheaded by the PM"; and Modi's personal lobbying of Lockheed Martin to establish a defense manufacturing base in India. Reforms to the current national security policymaking process are required to better ensure clarity of political objectives and accordant resourcing throughout all elements of Indian foreign and security policy.
Indian defense experts have been calling for reforms to the current system for decades. Core elements of the policymaking structure include a lack of integration of the three military services (subjecting joint procurement and planning to often poor interservice communication and budgetary competition); the absence of a single military Chief of Defence Staff (CDS) to speak for the three services to the Prime Minister (further generating incoherence); and the overweighting of the policy structure by mostly non-expert civilian officials.
Among other examples of resultant dysfunction, this overall system led to a "near-total lack of transparency and open communication between the Indian Army's top leaders and Indian Air Force (IAF)" in the early stages of the Kargil war. Additionally, the Indian Army was only able to obtain 5 percent of its planned armor from 1992-97, with this increasing to only 10 percent from 1997-2002.
Since entering office in May 2014, Prime Minister Modi has recognized these problems and initiated reforms to India's defense policymaking processes. Modi, along with Defence Minister Manohar Parrikar, have directed most of their energy toward fixing procurement. The Defence Acquisition Council (DAC), chaired by the Defence Minister, intends to clear a substantial backlog of procurement tenders left by the outgoing government. With multiple tenders approved at each DAC meeting, the council had processed a total $22.5 billion worth of tenders by the end of August 2015.
The Modi government's interest in encouraging jointness in military planning is highlighted by its recent confirmation of the establishment of three new cyber, special operations, and aerospace (space) joint service commands. This will concentrate the focus of all three services in working together on these defense issues. The government is also considering the appointment of a Chief of Defence Staff.
While these are promising steps, much remains to be done toward the goal of a coherent, integrated defense policymaking process. The ultimate success of defense reforms relies, to a large degree, on Modi's personal interest in these issues. The quantum of time and energy that Modi has been able to devote to this agenda, thus far, is not guaranteed to continue, given the multiple daily demands on his attention from other sectors of public policy. Despite this risk, Modi has particularly done little in structural terms to cultivate and strengthen a community of like-minded reformists both inside and outside the government that could continue this agenda after he leaves office.
Measures to build this community within government could include permitting lateral entry of external defense experts to staff the Ministry of Defence, rather than continuing to hire only generalist civil servants through the standard civil service recruitment system. Modi could develop this community outside government by relaxing strict defense information classification rules, which currently mean that several defense reform reports and an official review of the 1962 China war are unavailable to the public. This hinders the development of societal defense expertise.
However, adopting these measures, while helpful in the long term, would still leave a core problem for Indian defense policymaking – the lack of integrated, directive central planning, as shown by the Kargil and armor examples above – largely untouched. To help address this issue and ensure that the defense reform process is less reliant on his own energy, Modi should properly institutionalize it through initiating a regular strategic defense review process that drives implementation.
A strategic defense review process would involve regular assessments of the threats facing India. This assessment process would draw upon multiple sources. Opinions would be sought of political, intelligence, defense, external affairs, and military officials within government, as well as parliamentary officials.
Public submissions from defense experts and interested citizens outside government would also be solicited as part of this strategic defense review process. Following from and informed by this assessment, the Cabinet Committee on Security would decide on the core political objectives guiding India's defense policy for a defined period.
A central defense planning body – such as an empowered National Security Council Secretariat (NSCS) – would then publish the political objectives and main findings of the assessment. Working with the NSCS, the military with a coordinating CDS would develop detailed procurement and force posturing plans based upon these political objectives. The process would be repeated every few years, institutionalizing a repetitive habit of integrated defense planning that would better align each Indian security agency, policy, and resource with the same vision.
This process would go further than the isolated occasional reviews seen to date, including the Arun Singh committee report of 1990 and most recently the Naresh Chandra committee report. These reviews have had little public input, thus hindering the development of societal defense expertise, and are normally immediately shelved upon completion. While the Group of Ministers report of 2001 did lead to partial changes of the defense policymaking structure – most prominently with the creation of an Integrated Defence Staff intended to improve interservice coordination – no review to date has successfully resolved the core dysfunctions of the defense policymaking process outlined above.
An argument against establishing a strategic defense review process could be the existence of a National Security Advisory Board (NSAB), established in 1998, that performs some of these review functions. However, the last board completed its two-year term in January 2015 and a new board has not yet been constituted. More broadly, the NSAB has only an advisory remit. The board is not empowered to formally restructure and direct the defense policymaking process to implement its recommendations.
Introducing a strategic defense review process would help address several key challenges for the defense reform agenda. Modi's personal energy would be replaced with a dedicated institutional process as the engine of further reforms. Like-minded reformists inside and outside government would be strengthened by their opportunity to participate in the review process. Procurement priorities would then be decided by a predetermined central plan directed by clear political objectives.
The current policymaking process, among other outcomes, delivers a fraction of planned equipment requirements and perpetuates poor interservice relations that complicate India's military response in war. Continuing with this system in the absence of this reform threatens to limit India's defense projection and, thus, rise as a power.
Frank O'Donnell is a Lecturer in Strategic Studies at the University of Plymouth. He can be followed on Twitter at @Frank11285


---
India in Transition (IiT) is published by the Center for the Advanced Study of India (CASI) of the University of Pennsylvania. All viewpoints, positions, and conclusions expressed in IiT are solely those of the author(s) and not specifically those of CASI. IiT articles are re-published in the op-ed pages of The Hindu: Business Line. This article can be read here.
© 2015 Center for the Advanced Study of India and the Trustees of the University of Pennsylvania. All rights reserved.