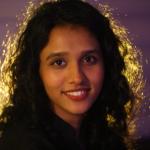 Muslims in India are presently enduring a seemingly endless cascade of hate, violence, harassment, and demonization. While studying the ongoing struggle of Indian Muslims, there is a tendency to fall into one of two traps: victimization or romanticization. While the former renders Muslims devoid of all agency, the latter puts a sheen of glorification on what is hardly a winning battle. The reality lies somewhere in the middle. Two specific anti-Muslim events that took place in different political contexts—New Delhi and Karnataka—show the nature of the Muslim community's oppression in India in a systematic manner.
Delhi: Violence as Order
Ramadan 2022 was perhaps the most oppressive and brutal Ramadan that Muslims in India have witnessed in a long time. A hijab ban had been officially implemented and approved by the courts in the state of Karnataka just weeks prior and the very first day of the holy month was marked by a hateful Hindu Mahapanchayat (grand meet) organized in the national capital. In the subsequent days, a barrage of communal clashes transpired in Madhya Pradesh, Rajasthan, Uttarakhand, and New Delhi—each conflict playing out in similar fashion: religious processions of Ram Navami or Hanuman Jayanti turning violent. The processions, featuring people carrying swords and shouting provocative slogans, gradually escalated from clashes to full-fledged violence. Muslims were accused of stone-pelting the processions in response to the sloganeering and sword-brandishing. The state soon authorized the demolishing of Muslim homes in these violence-affected areas in BJP-ruled Madhya Pradesh. As Chief Minister Shivraj Singh Chouhan said, "We will turn the houses from where the stones were pelted to a heap of rubble."
In Delhi's Jahangirpuri, however, things played out slightly differently. The demolition was conducted on the pretext of "illegal encroachment" of shops and houses. The fact that this anti-encroachment drive was taking place just days after a ghastly episode of communal violence wasn't lost on anyone.
The morning after the violence hit, I spoke to many who had participated in the Shobha Yatra religious procession. None denied carrying swords. "Yes, we were carrying swords…but it was just for show. Just for fun. We didn't intend harm. We were playing DJ and having fun," said Rakesh Sahu, a resident and member of the procession.
The procession had passed by the mosque in the locality while allegedly shouting provocative slogans. The mosque was packed to the rafters as this was minutes before the breaking of the fast at sunset. In response, those inside allegedly threw stones at the procession.
Members from the Muslim community alleged that the procession attempted to hoist saffron flags inside the mosque with "Jai Sri Ram" written on them—a claim the Hindu side denies. The flags could be seen lying inside the mosque, close to the gate, the next morning. In front of that mosque, I also saw the BJP Delhi's Temple unit head yell slogans that roughly translate in English to: "If you want to live in this country, you must say Jai Sri Ram"—an open threat and call to violence amid a glaring police presence.
The state-led demolition that followed targeted multiple shops (in entirety), a few houses (partially), as well as the front portion of the mosque—including the gate on which the saffron flags were allegedly attempted to be hoisted.
While demolishing the shops and stalls was a direct attack on the livelihoods of the residents, the attack on the mosque was far more symbolic. Several young Muslim boys in Jahangirpuri had grown up going to this mosque, the only full-fledged and properly functioning one in the area. Even after the partial demolition, many continued to flock to the mosque from the back door. "This is the only place I used to come for most of my prayers," said 16-year-old Sajid. "What people don't realize is that a mosque isn't just a structure. There is also a lot of emotional attachment we have with it. It's where we grew up and learned so much."
As a large group exited the mosque after their afternoon prayers, the disappointment and sadness on their faces over what had transpired was evident. Not only had they endured an attack on their mosque, they had to then grapple with the state targeting the very place many of them had made their first friends, experienced their first fast, and learned the Quran.
Many mosques have been razed in independent India. The 1992 Babri Masjid demolition by Hindutva nationalists, and backed by the BJP, is certainly one of the country's most watershed communal moments. And while the attack on the Jahangirpuri mosque wasn't nearly on the same level, scale, or intensity, what still made it difficult to digest for the community was that it was a direct punishment by the state cloaked in the garb of an anti-encroachment drive.
Most Jahangirpuri Muslim residents are part of the informal sector—the most vulnerable during these onslaughts of harassment and hate against Muslims. With arrests already in full swing, these men and women knew they had a lot to lose if they chose to speak up.
Karnataka: Violence as Law
Unlike Jahangirpuri's extremely poor and working-class Muslims, the oppression being handed out in India's southern state of Karnataka was for its high-achieving Muslim girls. In late-December 2021, six hijab-wearing teenage girls were told by their university professor that they could not enter the classroom unless they removed their hijabs. Gutted, the girls spent many days resisting and protesting by sitting on the staircases outside their classrooms. The situation was only exacerbated when a bunch of saffron shawl-wearing boys from right-wing student bodies began a counter-protest demanding that the girls not be allowed to enter. Soon, more colleges across Karnataka began imposing no-hijab rules. The girls' persistence eventually reached the Karnataka High Court in March 2022. However, it ruled that the hijab is "not an essential part" of Islam and the girls must adhere to the colleges' rules.
Later that month, I traveled to various districts in Karnataka, speaking to several hijab-wearing girls affected by the ban. The two lead petitioners in the case were teenage girls Aliya, a state-level karate champion and a wildlife photographer, and Almas, who is keen on becoming a pilot and learned how to ride "everything on the ground" from a motorbike to a scooter to a car as an on-ramp to fulfilling her dream of flying.
While culture may dictate that these girls defy the stereotype of what a hijab- or burqa-clad woman is supposed to look like, there is so much more to them than their immediate "hijab-ness." In the social setting in question, they aren't the exception to the rule. Hiba Sheik, a 19-year-old who was harassed by right-wing men outside her college, didn't tell her parents about the confrontation until after she had filed a First Information Report (FIR) against the men. "I didn't feel the need to check with them. I knew they would support me," Hiba said. Hiba, who has been preparing for the Indian central services examination for a few years now, intends to become a police officer. "Rapes are so rampant in the country, I want to help people get justice," she said.
When education is snatched from these girls with high aspirations and dreams, it attacks not only their upward mobility, but also their sense of self and agency. For this reason, many young girls did eventually decide to give up their hijab for a few months in order to go to the classroom and sit for their examinations. "I am heartbroken, but I am doing this just for the sake of education," Safreena told me following an exam. She said that her classmates were seeing her without a hijab for the first time in her life and didn't even recognize her at first. "I felt very uncomfortable," she said. This amounts to forceful disrobing by the state.
For those girls who continued to wear the hijab at the cost of their education, compromise is not an option. "I have a younger sister; she is only in second grade," Afsheen, a hijabi student told me. "I can adjust and manage one remaining year of my college but she has her entire education ahead of her. If we compromise now, our younger generation will have to suffer many more atrocities." Even though Afsheen spoke of her responsibility very matter-of-factly, a 17-year-old thinking about protecting the generation after hers isn't an easy ask. But this is a burden that Afsheen, Almas, Hiba, and others like them are carrying on their young shoulders in Karnataka.
Muslim Reactions as Survival Strategies
The struggle of residents in Delhi's Jahangirpuri is different from those of the Muslim girls in Karnataka. And yet the common thread is the gnawing sense of having your rights as a citizen attacked on every front—from your house reduced to rubble without any notice or intimation of crime committed, to having your fundamental right to education jeopardized and snatched from you because of your belief system and choice of clothing.
The Muslims of Jahangirpuri know full well that they have to continue living in the same lanes as the procession members. This means that even as they resist demonization, they will also bite their tongues. In the Karnataka girls' case too, many of the saffron-shawl wearing protesters were their classmates and (former) friends, and while some can afford to leave their colleges and opt for private education, many cannot, and are instead choosing to fight it out in the courts and on the streets. The normalization of violence doesn't mean that it has become any more comfortable or easy for the Muslim community to survive, just that they too have had to negotiate the best they can with the ongoing crises, bide their time, and cut their losses as they go by.
Fatima Khan is the Senior Correspondent at The Quint, New Delhi.
This article is the fourth in a series of guest-edited IiT short series. The articles in this series attempt to map out various facets of Muslim political presence in contemporary India. More precisely, five thematic issues related to Muslim identity are systematically investigated: (a) Emergence of religion as an official category and its impact on competitive electoral politics. (b) The ever fluctuating legal-constitutional meanings of the term minority. (c) The nature of anti-Muslim violence and official response to it. (d) The changing political attitude of non-BJP parties. And finally, (e) Relevance of Muslim political representation in today's India. In this sense, this series offers a different intellectual perspective to what is usually defined as Indian Muslim politics. The pieces in this series collectively assert that Muslim politics is not simply about the number of Muslim MPs and MLAs, nor is it entirely reducible to the voting behavior of Muslim electorates. The political engagements of Muslims, we argue, must be explored as an ever-evolving independent political discourse, which is not always primarily shaped by responses to the challenges posed by Hindutva politics. In this sense, the idea of New India, an official doctrine adopted by the BJP-led NDA regime as a policy framework, is recognized as a significant reference point. For this reason, we treat it as a watershed moment of Indian politics.
(Guest Editor: Hilal Ahmed, Associate Professor, CSDS, New Delhi; Associate Editor, South Asian Studies, journal of the British Association of South Asian Studies, UK)
---
India in Transition (IiT) is published by the Center for the Advanced Study of India (CASI) of the University of Pennsylvania. All viewpoints, positions, and conclusions expressed in IiT are solely those of the author(s) and not specifically those of CASI.
© 2022 Center for the Advanced Study of India and the Trustees of the University of Pennsylvania. All rights reserved.