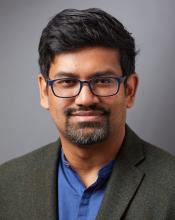 Lawyer and Assistant Professor of History, Yale University, and Associate Research Scholar, Yale Law School
Friday, January 25, 2019 - 12:00
Center for the Advanced Study of India Ronald O. Perelman Center for Political Science & Economics 133 South 36th Street, Suite 230 Philadelphia PA 19104-6215
About the Author:
Rohit De is lawyer and an Assistant Professor of History at Yale University and an Associate Research Scholar at the Yale Law School. Prior to Yale, he was a Mellon Research Fellow at the Centre for History and Economics at the University of Cambridge. He has worked with Chief Justice K. G. Balakrishnan of the Supreme Court of India and worked on constitutional reform projects in Sri Lanka and Nepal. He is currently writing a history of civil liberties arising out of Asia and Africa post WW2 and mediated through Indian diasporic lawyers.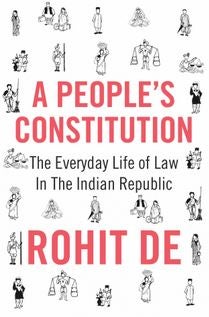 About the Book:
A People's Constitution: The Everyday Life of Law in the Indian Republic (Princeton University Press, 2018)
It has long been contended that the Indian Constitution of 1950, a document in English created by elite consensus, has had little influence on India's greater population. Drawing upon the previously unexplored records of the Supreme Court of India, A People's Constitution upends this narrative and shows how the Constitution actually transformed the daily lives of citizens in profound and lasting ways. This remarkable legal process was led by individuals on the margins of society, and Rohit De looks at how drinkers, smugglers, petty vendors, butchers, and prostitutes—all despised minorities—shaped the constitutional culture.
The Constitution came alive in the popular imagination so much that ordinary people attributed meaning to its existence, took recourse to it, and argued with it. Focusing on the use of constitutional remedies by citizens against new state regulations seeking to reshape the society and economy, De illustrates how laws and policies were frequently undone or renegotiated from below using the state's own procedures.