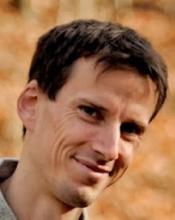 Associate Professor of Economics, Dartmouth College
Thursday, November 4, 2021 - 12:00
A Virtual CASI Seminar via Zoom — 12 noon EDT | 9:30pm IST
About the Seminar:
Paul Novosad studies judicial in-group bias in Indian criminal courts, collecting data on over 5 million criminal case records from 2010–2018. He exploits quasi-random assignment of cases to judges to examine whether defendant outcomes are affected by assignment to a judge with a similar identity. He estimates tight zero effects of in-group bias along gender and religious identity and finds limited in-group bias in some (but not all) settings where identity is particularly salient, but even here, his confidence intervals reject effect sizes smaller than those in much of the prior literature.
About the Speaker:
Paul Novosad is an Associate Professor of Economics at Dartmouth College. His research examines why poor countries have remained poor for so long, and what policy interventions can help improve people's lives in developing countries. His team builds new open source economic data from information age sources like satellites and private and government sector data exhaust.
Some of his recent projects have focused on judicial bias in India, the impacts of India's large-scale rural roads program, the impacts of mineral sector development, and on measuring intergenerational mobility in developing countries. He also has several projects on machine learning and statistical methods with applications to the U.S. mortality crisis.
He is a founder of Development Data Lab and a creator of The SHRUG - an open data platform for socioeconomic research in India, along with Sam Asher and Toby Lunt.