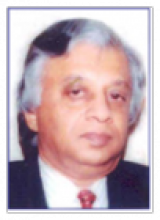 Principal Secretary to the Prime Minister of India
Reorienting India's Public Institutions
Friday, September 18, 2009 - 12:00
CASI, 3600 Market Street, Suite 560 University of Pennsylvania Philadelphia, PA 19104
Mr. T.K.A. Nair is the Principal Secretary to the Prime Minister of India. He held this office in the last tenure of the UPA Government and even earlier when I.K. Gujral was India's Prime Minister during 1997 to 1998.
From 1999 to 2004, Mr. Nair was Chairman of the Public Sector Board. He retired from the Indian Administrative Service in 1997, having held the key positions of Secretary, Ministry of Environment and Forests (1996 to 1997), and Special Secretary, Planning Commission (1995).
Please RSVP in advance by
Email: casi@sas.upenn.edu
Fax: 215.573.2595
Tel: 215.746.3159
Light refreshments will be served.