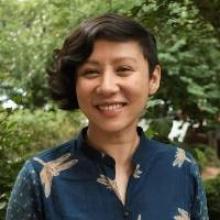 Assistant Professor of Asian Studies, Vanderbilt University
Thursday, November 19, 2020 - 12:00
A Virtual CASI Seminar via Zoom — 12 Noon EST | 10:30pm IST
About the Seminar:
Extending from India's Northern Himalayas to the hill regions of the Northeast, the "Mongolian Fringe," as conceptualized by British authorities, was a site of geopolitical and racial anxiety given its proximity to China and South-East Asia. As Sanjib Baruah notes, "substantial traces" of this suspicion remain and continue to inform the relationship between the Indian state and these frontier territories. Drawing on a collaborative research project with college students from Ladakh in the North-West Himalayas, this seminar argues that the experiences of India's frontier tribal (referring to the constitutionally recognized "Scheduled Tribe" category) minorities migrating to metropolitan cities can help us theorize racialization in the Indian context. Building on critical race and Indigenous scholarship, this seminar demonstrates how racism functions for those at the intersections of race, tribe, and nation in postcolonial India, and the broader functioning of racialization as a process both global and contextually specific that is inflected by movement—of colonizing forces, of state projects, but also of young people between home and away.
About the Speaker:
Mabel Gergan is Assistant Professor of Asian Studies at Vanderbilt University. She is a geographer by training, and her research focuses on postcolonial environmentalism, Tribal/Indigenous theorization, anti-colonial politics, and race and ethnicity in South Asia. So far, she has focused on the Indian Himalayan borderlands and the relationship between frontier territories and "mainland" India, characterized on the one hand, by state-led development interventions in the region and on the other, through the movement of racialized bodies from the borderland to India's urban heartland. More recently, she has collaborated with scholars working on Indigenous politics in North America (British Columbia and the Navajo Nation), focusing on Indigenous youth activism, infrastructure politics, and decolonial futurity.
Born in Sikkim, India, Prof. Gergan has lived and worked extensively in the Eastern (Sikkim) and Western (Uttarakhand and Ladakh) Himalayas. She earned her Ph.D. from the Department of Geography at the University of North Carolina at Chapel Hill. Before joining Vanderbilt, she was an Assistant Professor in the Department of Geography at Florida State University.