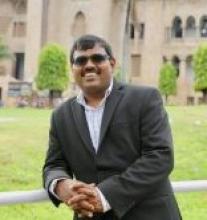 Associate Professor, Department of History, Carleton University
Thursday, April 8, 2021 - 12:00
A Virtual CASI Seminar via Zoom — 12 noon EDT | 9:30pm IST
About the Seminar:
The caste system is one of the earliest forms of inequality in human history. It was codified as a social order by Manu in the second century as Manusmriti (Codes of Manu). However, the caste's taxonomy, with its Eurocentric etymology, sounds like a modern phenomenon that disguises its precolonial lineage. Professor Jangam challenges postcolonial narratives on caste and makes a basic argument that caste predates colonialism.
About the Speaker:
Chinnaiah Jangam is an Associate Professor in the Department of History at Carleton University. Previously, he was a Postdoctoral Fellow at the International Center for Advanced Studies at New York University from 2005-06. His research focuses on the social and intellectual history of Dalits in modern South Asia. His first book, Dalits and the Making of Modern India (Oxford University Press, 2017), presents Dalit perspectives on nationalism and argues that Dalits were equal participants in the imagination and politics of the formation of independent India. Dalits argued for the abolition of untouchability and the ending of caste inequality, with its accompanying humiliations, as preconditions for independence. Dalits imagined a nation founded on principles of justice, liberty, equality, and human dignity. These eventually became the foundational principles of the Indian Constitution drafted under the guidance of B.R. Ambedkar, a Dalit.
Professor Jangam was awarded the Felix Fellowship and Harry Frank Guggenheim Dissertation Fellowship for Doctoral Studies. He earned an M.A. in History from the University of Hyderabad; an M. Phil. in Modern Indian History from Jawaharlal Nehru University, and a Ph. D. from the School of Oriental and African Studies, University of London.