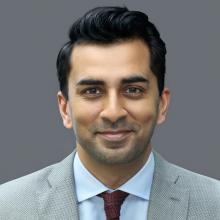 CASI Postdoctoral Research Fellow
Friday, April 6, 2018 - 12:00
Center for the Advanced Study of India 3600 Market Street, Suite 560 (5th floor) University of Pennsylvania Philadelphia, PA 19104
About the Speaker:
Bilal Baloch is a Postdoctoral Research Fellow at CASI, where he focuses on the political economy of government behavior in India and other developing democracies. While at CASI, Bilal is revising his doctoral dissertation, Crisis, Credibility, and Corruption: How Ideas and Institutions Shape Government Behavior in India, into a monograph.
Bilal has presented academic papers at several international conferences, including the annual meetings of the American Political Science Association and the International Studies Association. In addition to his scholarly publications, his commentary has appeared in a number of outlets including The Guardian, Foreign Policy, The Washington Post, and The Hindu.
Bilal completed his undergraduate studies in philosophy, logic, and the scientific method at The London School of Economics where he was the Anthony Giddens Scholar, and holds a Master's degree in international relations from the Fletcher School of Law and Diplomacy at Tufts University where he was the Samuel J. Elder Scholar. He earned his doctorate in political science with graduate funding from Oxford University.
About the Lecture:
How do ideas shape political decision-making in India? For developing democracies such as India, comparativist scholarship gives primacy to external, material interests – such as votes and rents – as proximately shaping political behavior. Although these logics explicate elite decision-making around elections and the predictability of pork barrel politics, they fall short in explaining political conduct during credibility crises. In such instances of high political uncertainty, I argue in this book, ideas take on a necessary role in shaping elite behavior. Moving beyond the claim that ideas matter in Indian politics (which in itself is hotly contested within the literature) I go deeper to identify which set of ideas, as well as how these ideas, shape political in/action. To build my argument, I examine two main credibility crisis moments in contemporary Indian history: that which led to the declaration of an internal emergency and suspension of civil liberties in 1975; and the crisis milieu which led to policy paralysis in 2012. The argument draws upon over 110 interviews with state elites including prime ministers, cabinet ministers, party leaders, senior bureaucrats, among others; as well as deep and new archival work excavated in India, the UK, and US during my doctoral work. This book moves beyond the dominance of material considerations during substantial episodes of institutional change in India, and instead centralizes the role of ideas in elite decision-making. This project therefore provides a useful balancing to the literature's current focus and assumptions.