Friday, November 16, 2018 (All day)
Ronald O. Perelman Center for Political Science & Economics, Room 010 (Auditorium) 133 South 36th Street Philadelphia PA 19104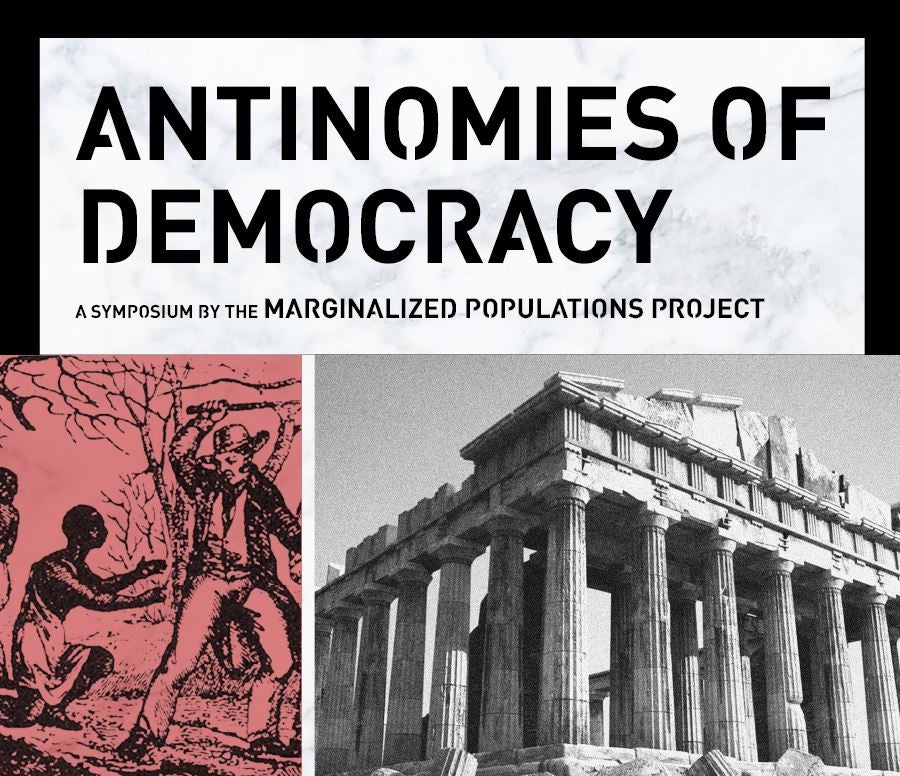 With the the resurgence of fascism and xenophobia in the world, scholars and pundits have declared that democracy is in crisis. However, history reveals that democracies have always existed amidst systems that thrive on inequality.
This workshop will focus on two questions:
Are certain forms of exclusion intrinsic to the practice of democracy?
How distinct is contemporary democracy's relationship to inequality from earlier periods in history?
Conference Participants:
Anne Norton / University of Pennsylvania
Tulia Falleti / University of Pennsylvania
Jeffrey Winters / Northwestern University
Michael Hanchard / University of Pennsylvania
Ariane Chebel D'Appollonia / Rutgers University
Christopher Parker / University of Washington
Demetra Kasimis / University of Chicago
Sophia Rosenfeld / University of Pennsylvania