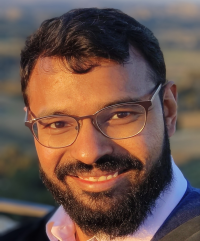 Rohan Venkat
Consulting Editor, India in Transition
CASI Non-Resident Visiting Scholar

Rohan Venkat is a Consulting Editor at CASI, working on India in Transition, a bi-weekly scholarly publication with a wide international readership. He writes India Inside Out, a newsletter on Indian politics, foreign policy, history, and more. He is also an Editorial Consultant at the Centre for Policy Research, one of India's premier think tanks.
Previously, Rohan spent 8 years at Scroll.in, an award-winning independent digital news organization, where, as Deputy Editor, he ran news operations and wrote regularly about Indian politics, foreign policy, economic affairs, and history. While at Scroll.in, Rohan wrote a twice-weekly newsletter called the Political Fix.
Rohan is an alumnus of the University of Southern California.