Religion and Communal Geography in India: An Elusive Search for Space, Community, and Nation

Nazima Parveen
November 21, 2022
In the latest issue of India in Transition, Nazima Parveen (Associate Research Fellow, Policy Perspective Foundation and Postdoctoral Fellow, Krea University) discusses the "official discourse" that redefined community-space relationship and has produced new meanings of national identity.
---
CASI in the News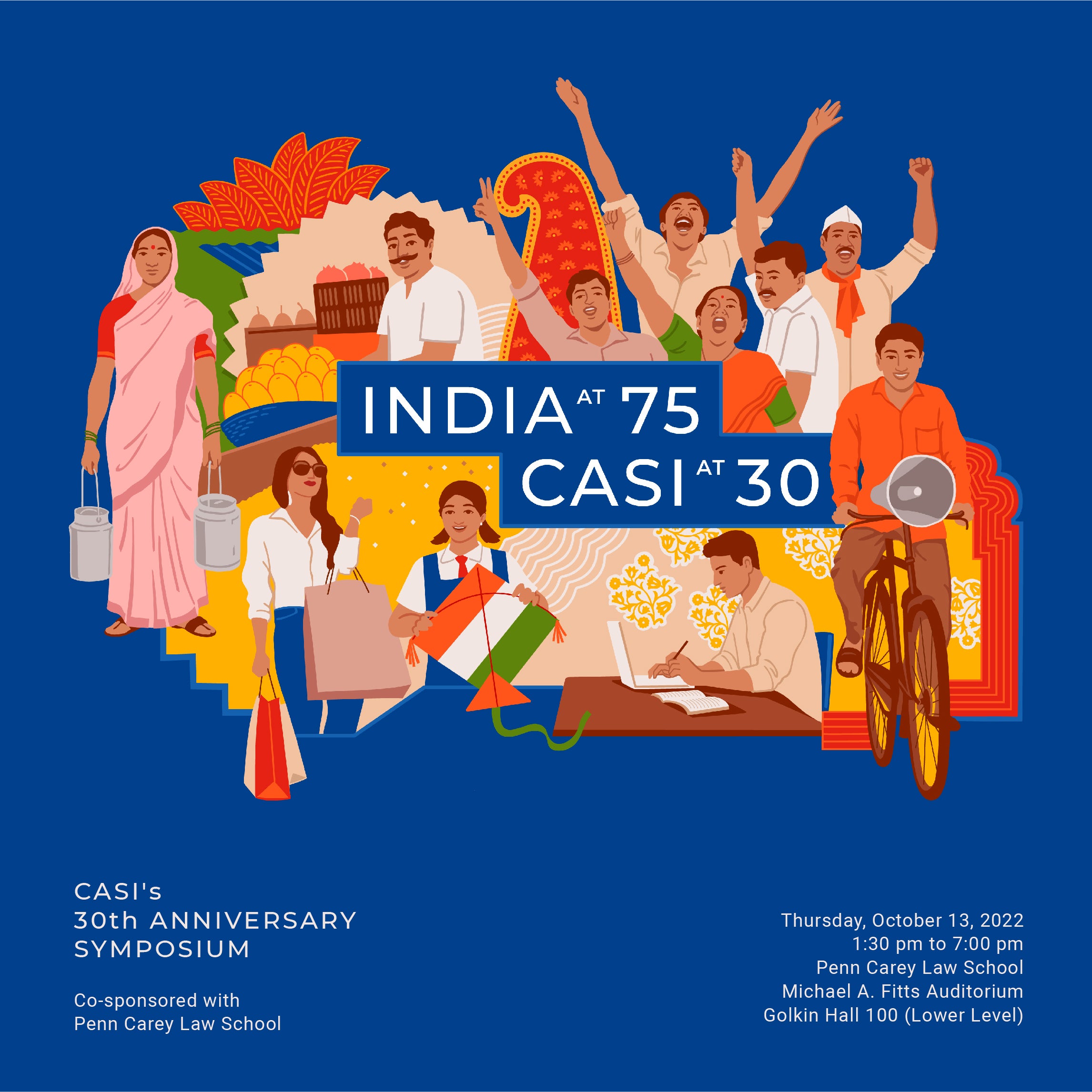 Knowledge for Good, Penn's newsletter on "Stories that Insprire Impact" recently featured "India at 75, CASI at 30," a Penn Today story by Kristina Garcia, published on October 19, 2022 in commemoration of CASI's 30th anniversary symposium, held on October 13, 2022 at the Penn Carey Law School.
---
Upcoming Events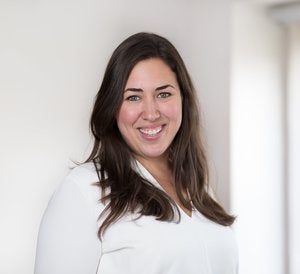 November 29, 2022, 12 noon EST (In-Person)

"Expanding Opportunity, Closing Gender Gaps: State-Led Recruitment to Vocational Training in India"

Comparative Politics Workshop / CASI Seminar with Soledad Prillaman (Stanford University)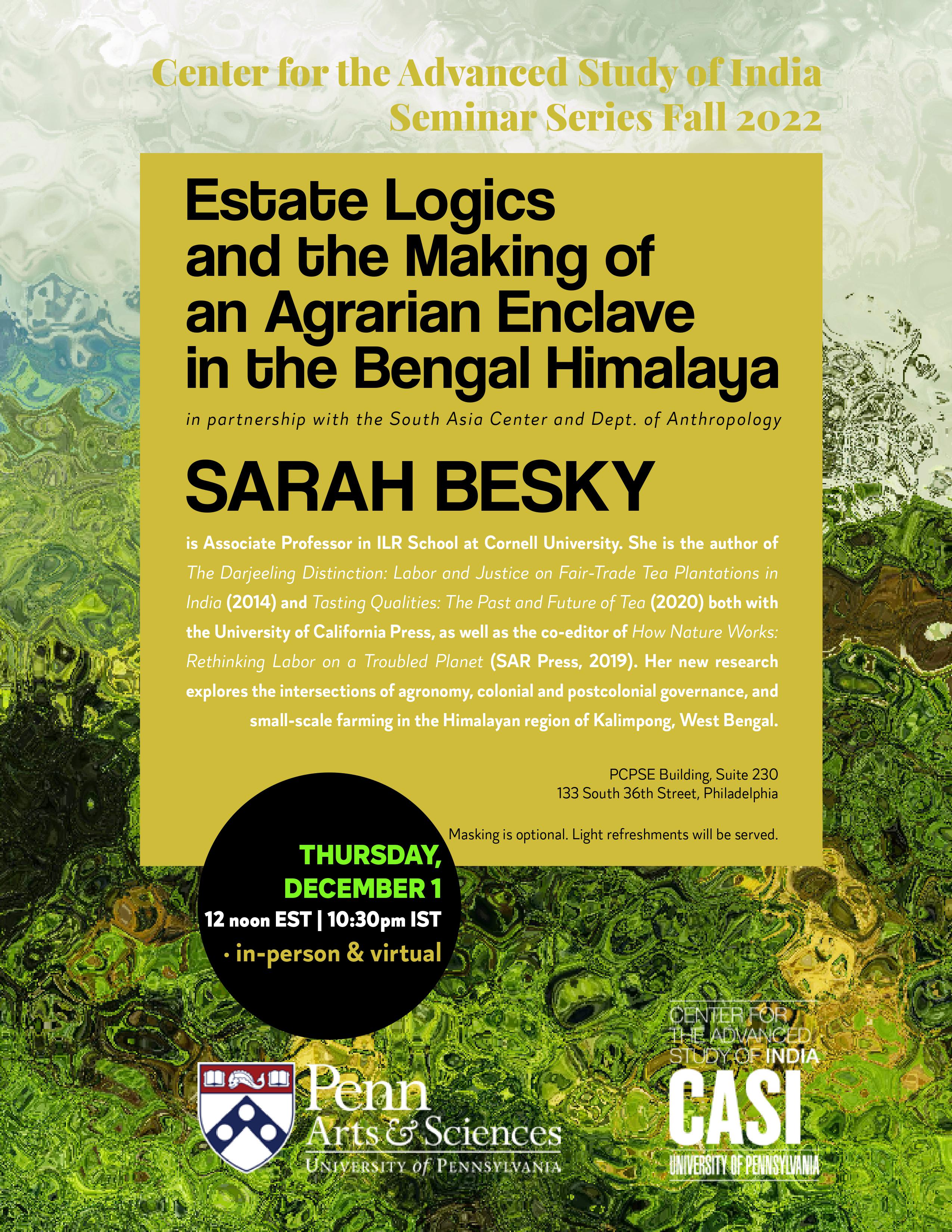 December 1, 2022, 12 noon EST | 10:30pm IST (Hybrid)

"Estate Logics and the Making of an Agrarian Enclave in the Bengal Himalaya"
[Register]

CASI / South Asia Center/ Dept. of Anthropology Seminar with Sarah Besky (Cornell University)


Event Videos: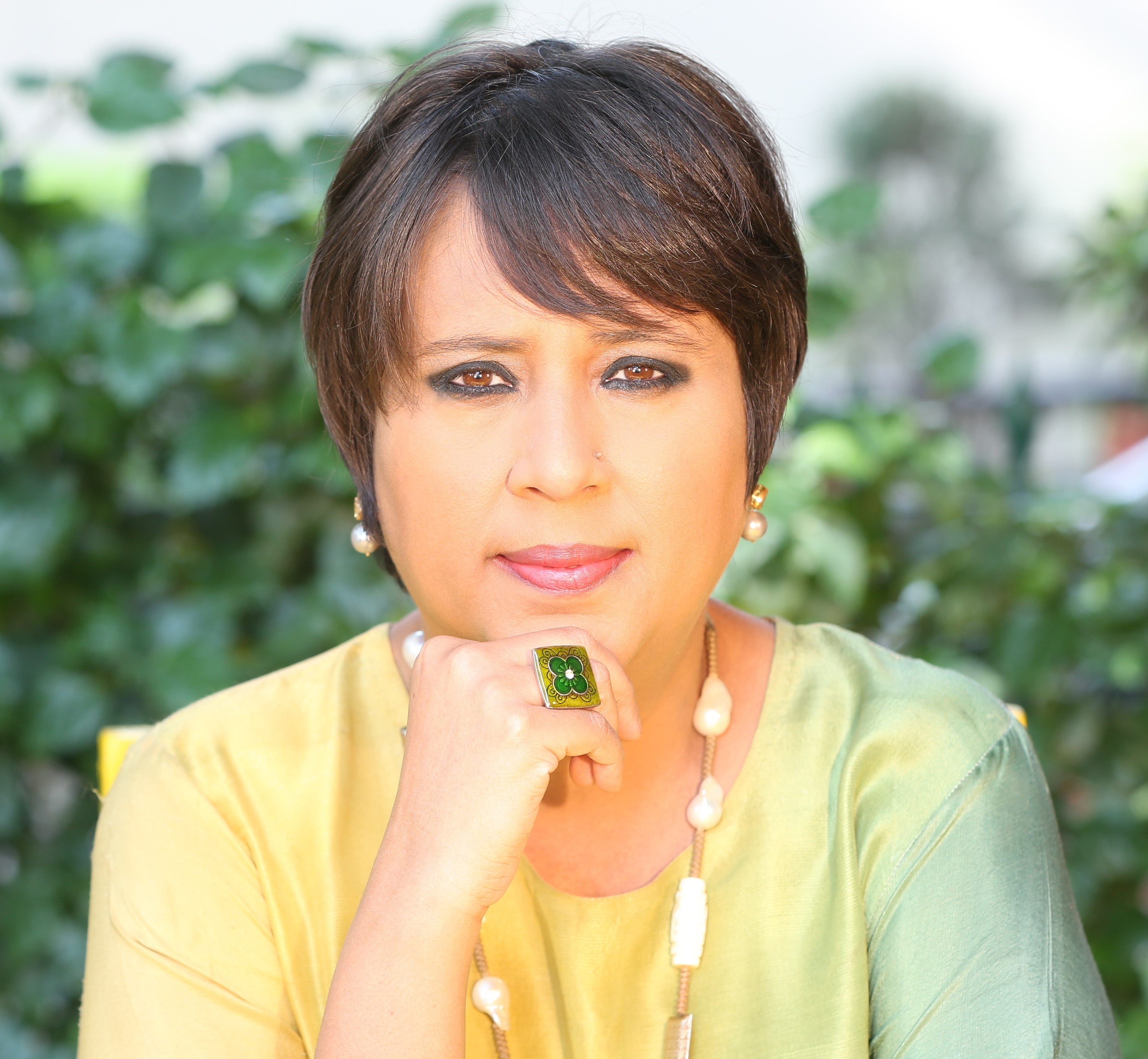 November 3, 2022: CASI Inaugural Saluja Global Fellow Lecture "India's Changing Media Landscape" with Barkha Dutt (CASI Fall 2022 Saluja Global Fellow; Journalist; Founding-Editor, Mojo Story) FULL VIDEO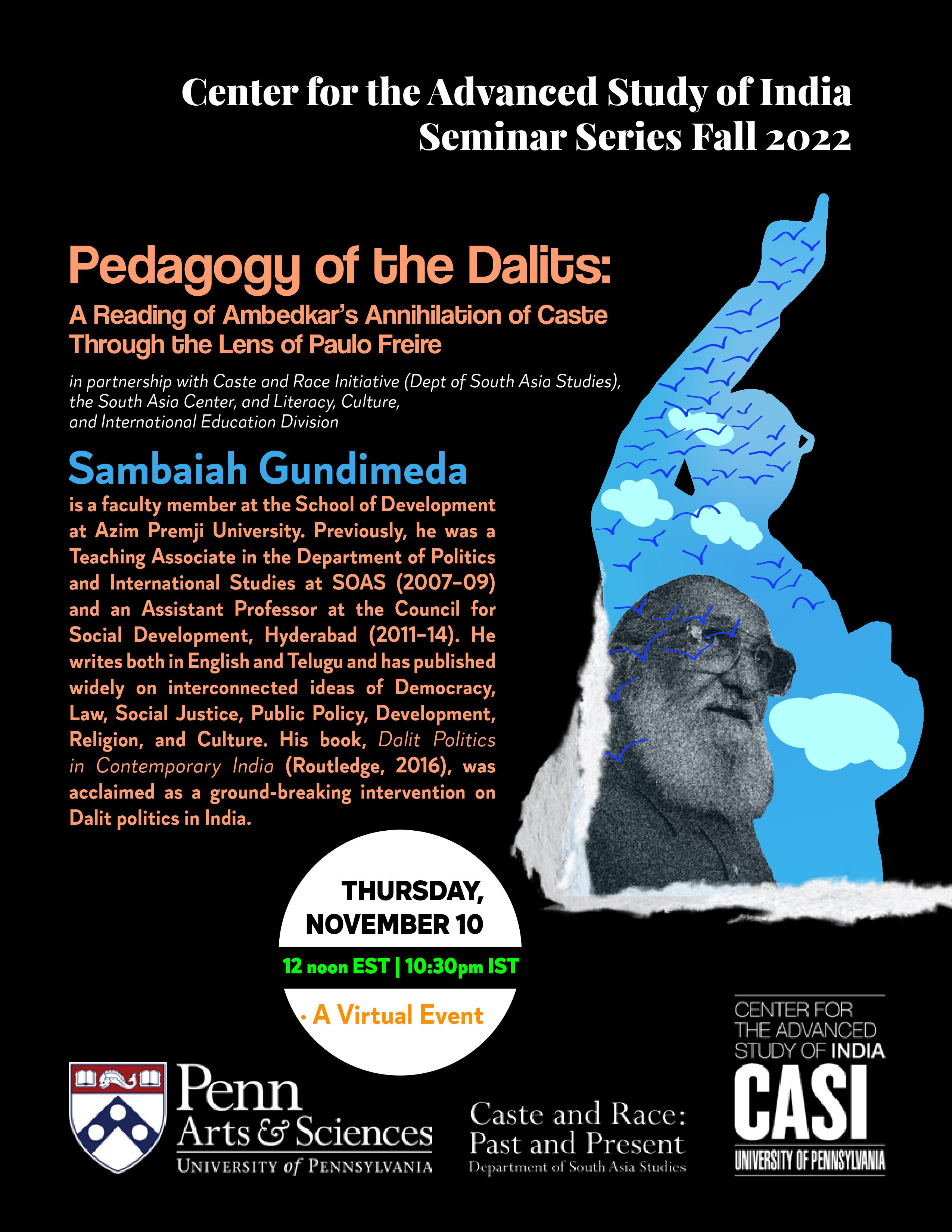 November 10, 2022: CASI Seminar "Pedagogy of the Dalits: A Reading of Ambedkar's Annihilation of Caste through the Lens of Paulo Freire" with Sambaiah Gundimeda (Azim Premji University) FULL VIDEO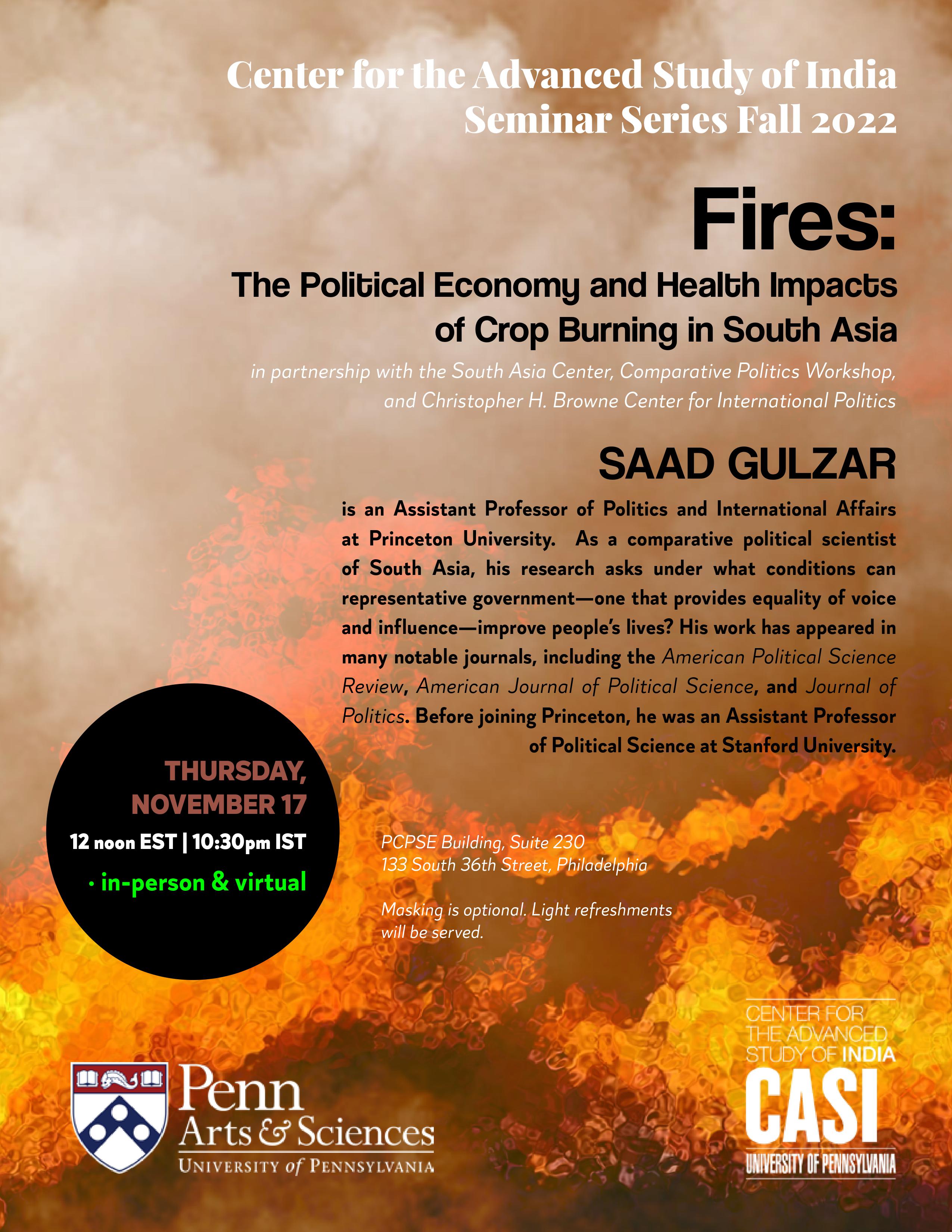 November 17, 2022: CASI Seminar "Fires: The Political Economy and Health Impacts of Crop Burning in South Asia" with Saad Gulzar (Princeton University) FULL VIDEO


---
CASI Student Programs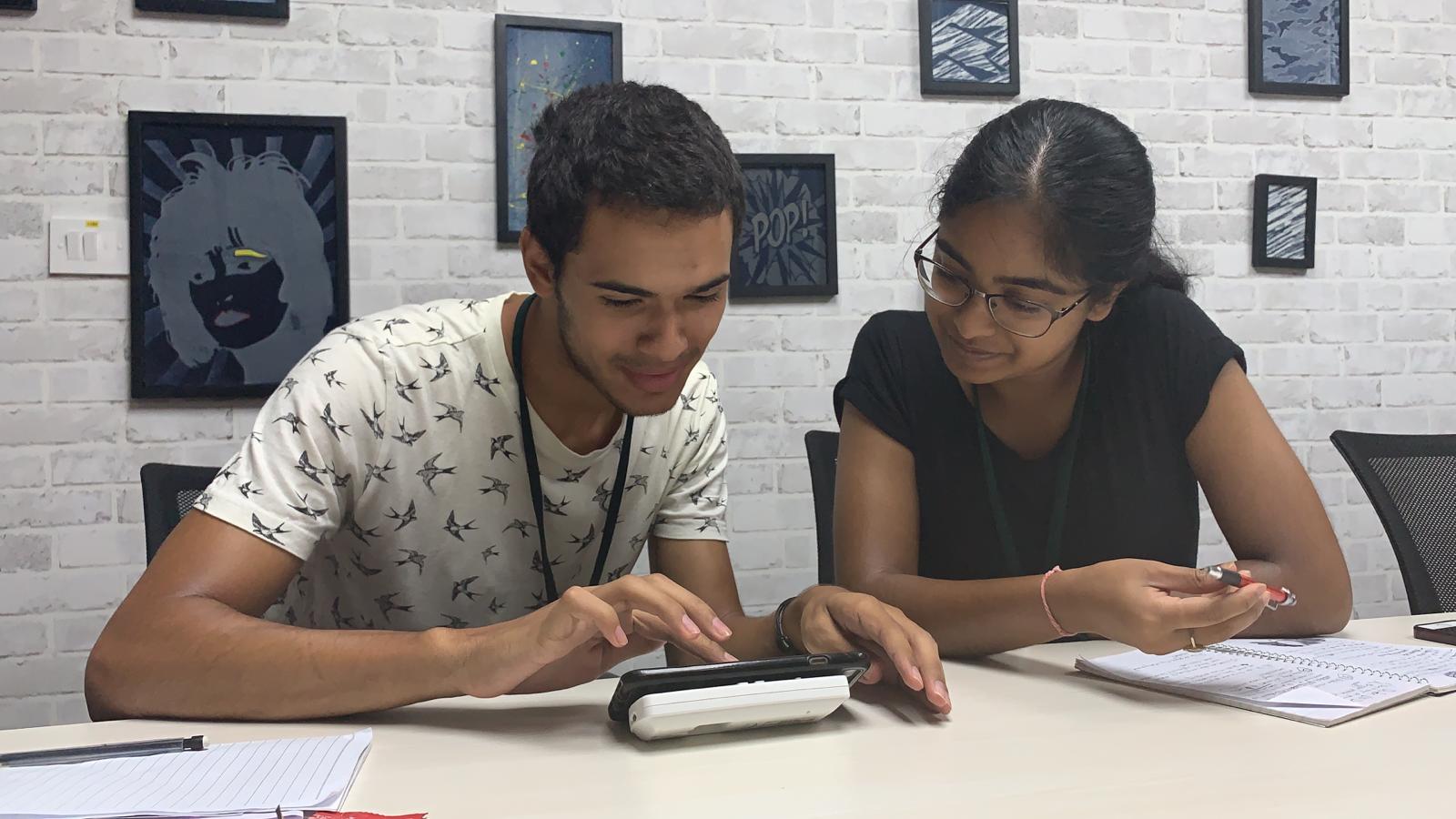 Read all about how CASI interns have spent their summers in India on the CASI Student Programs Blog!

Questions about CASI Student Programs?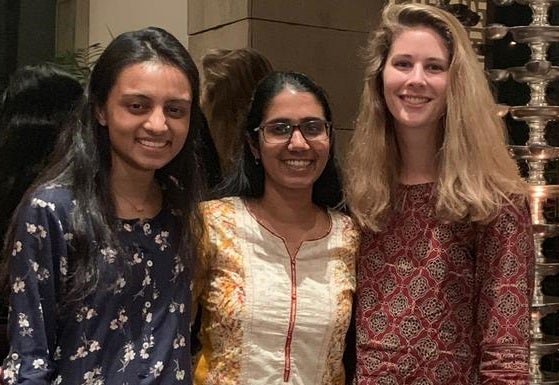 Please contact casi@sas.upenn.edu
---
Campus Location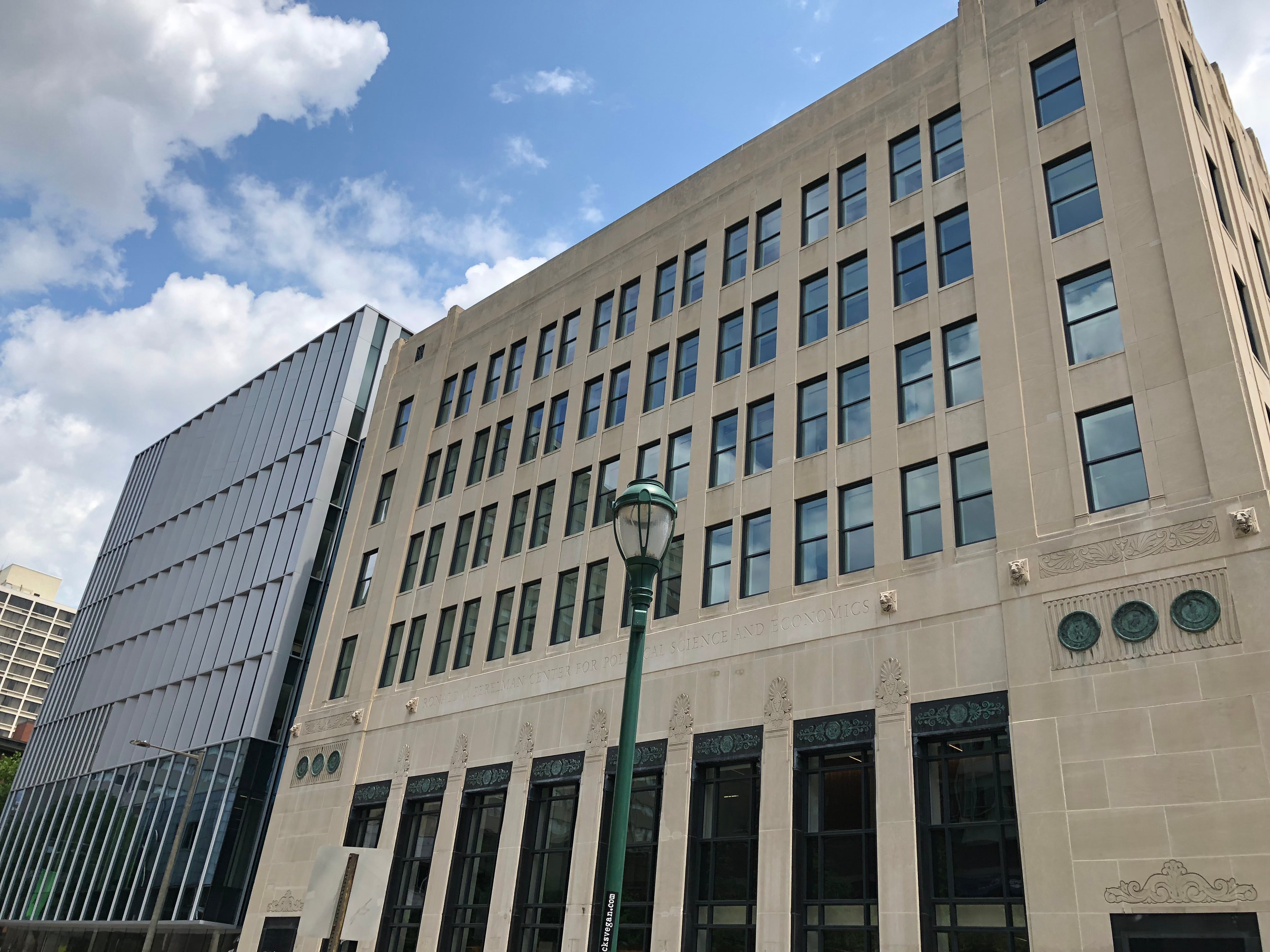 CASI's office is located close to the heart of Penn's campus at the Ronald O. Perelman Center for Political Science & Economics at 133 South 36th Street (Suite 230) Philadelphia, PA 19104-6215.
Please note: Due to the COVID-19 pandemic, CASI is operating on a hybrid schedule.