Muslims and the "Secular" Parties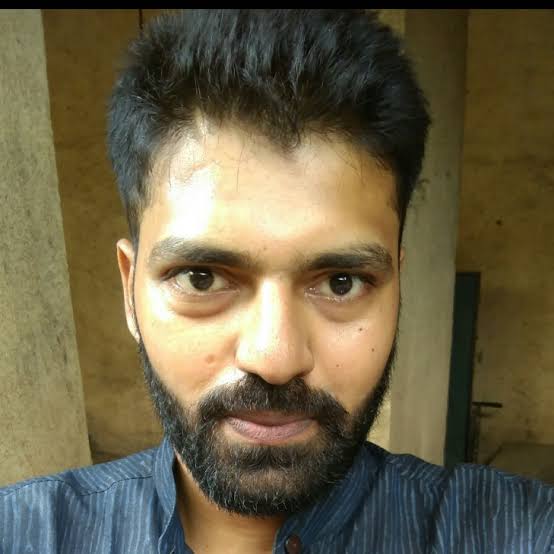 Asim Ali
November 7, 2022
In the latest issue of India in Transition, independent political researcher Asim Ali discusses the discursive and representational shifts taking place in the politics of mobilizing Muslims in India under the BJP-dominant system.
---
CASI in the News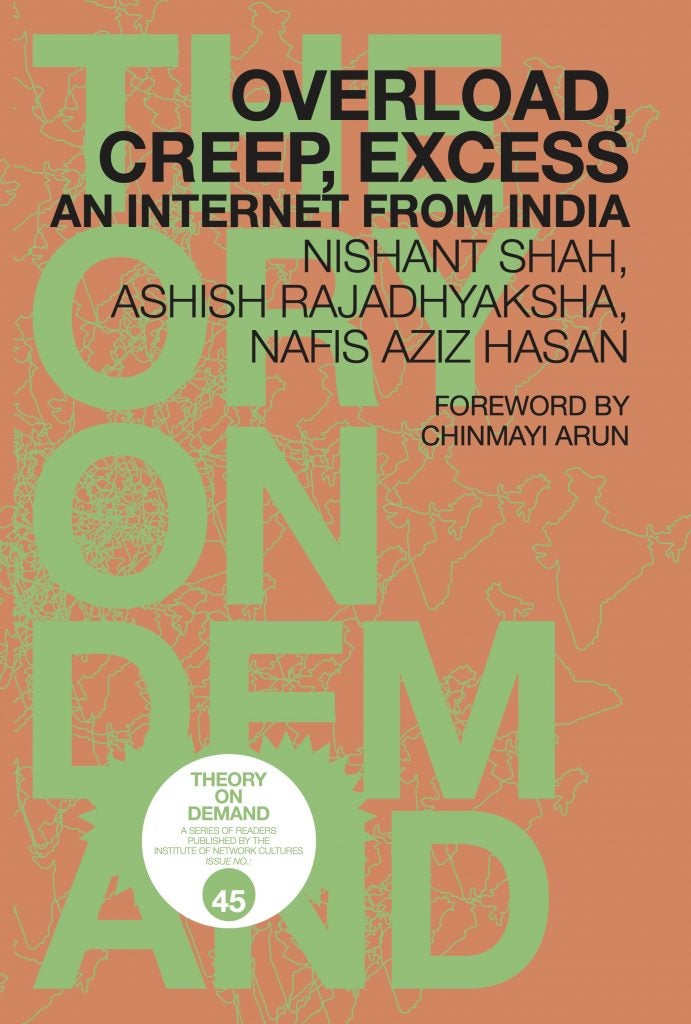 Former CASI Postdoctoral Research Fellow and current Non-Resident Visiting Scholar Nafis Aziz Hasan (Postdoctoral Research Scholar, Florida State University) co-authored Overload, Creep, Excess: An Internet from India (Institute of Network Cultures, Amsterdam, 2022).
---
Upcoming Events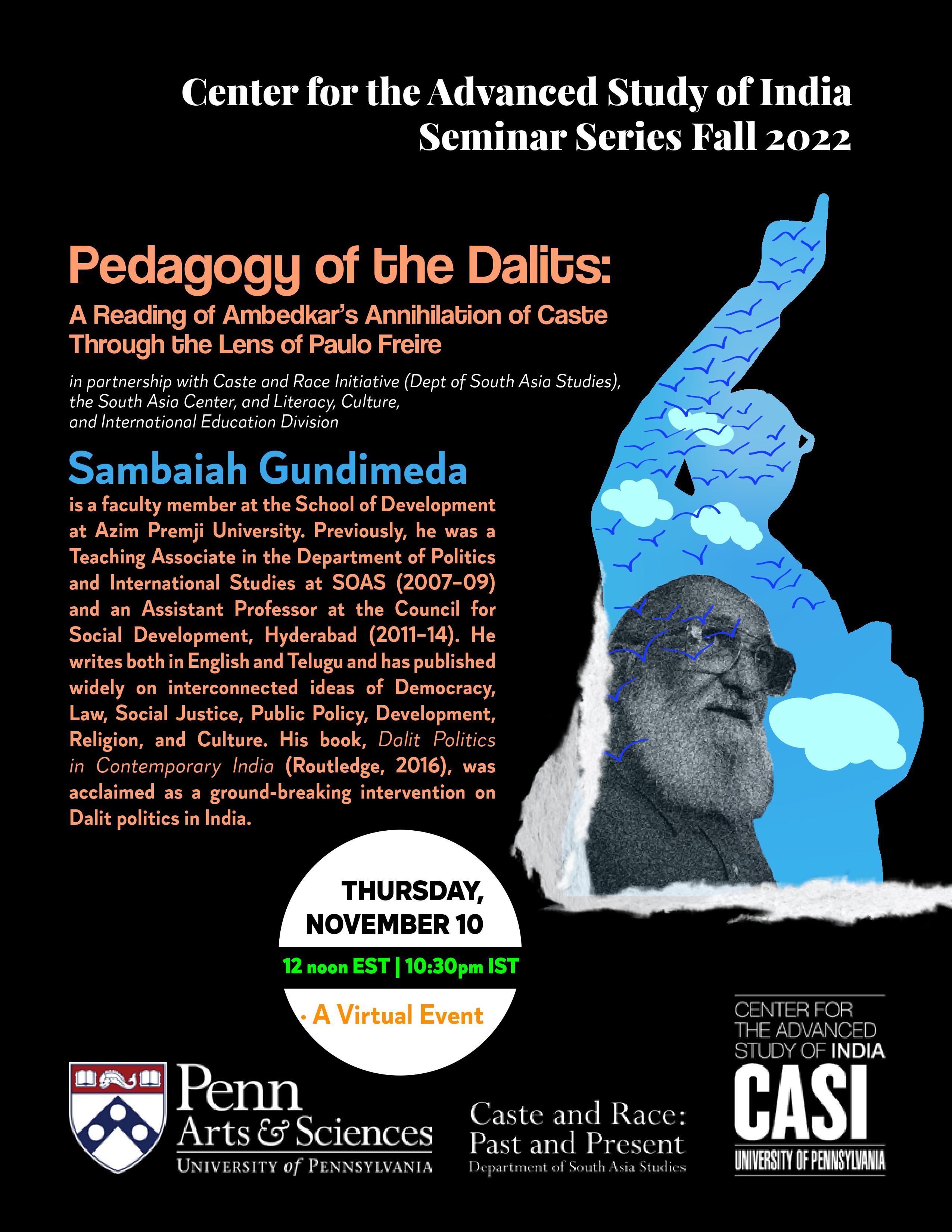 November 10, 2022, 12 noon EST | 10:30pm IST (Virtual)

"Pedagogy of the Dalits: A Reading of Ambedkar's Annihilation of Caste through the Lens of Paulo Freire"
[Register]

CASI / South Asia Center/ South Asia Studies / Literacy, Culture, and International Education Division Seminar with Sambaiah Gundimeda (Azim Premji University)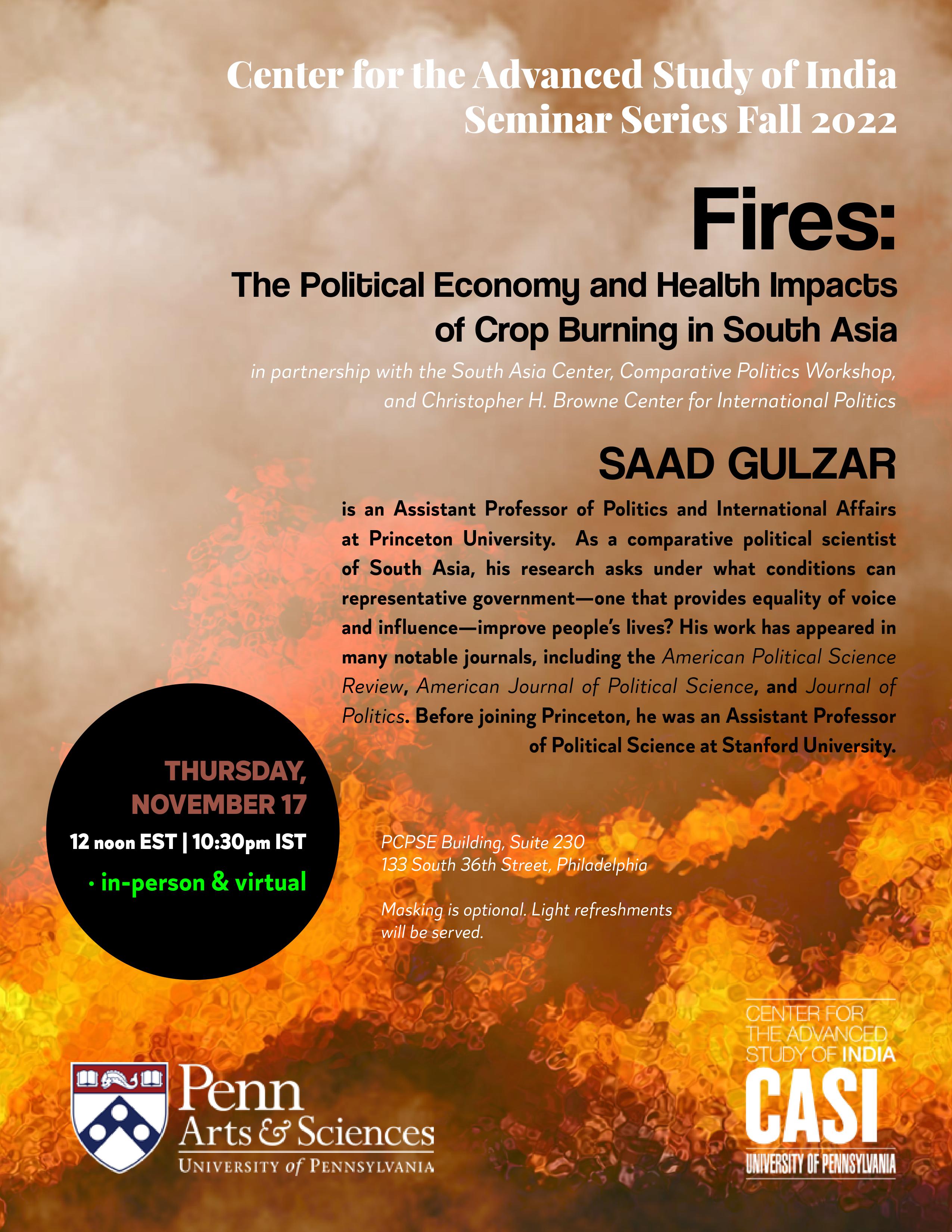 November 17, 2022, 12 noon EST | 10:30pm IST (Hybrid)

"Fires: The Political Economy and Health Impacts of Crop Burning in South Asia"
[Register]

CASI / South Asia Center/ Comparative Politics Workshop / Christopher H. Browne Center for International Politics Seminar with Saad Gulzar (Princeton University)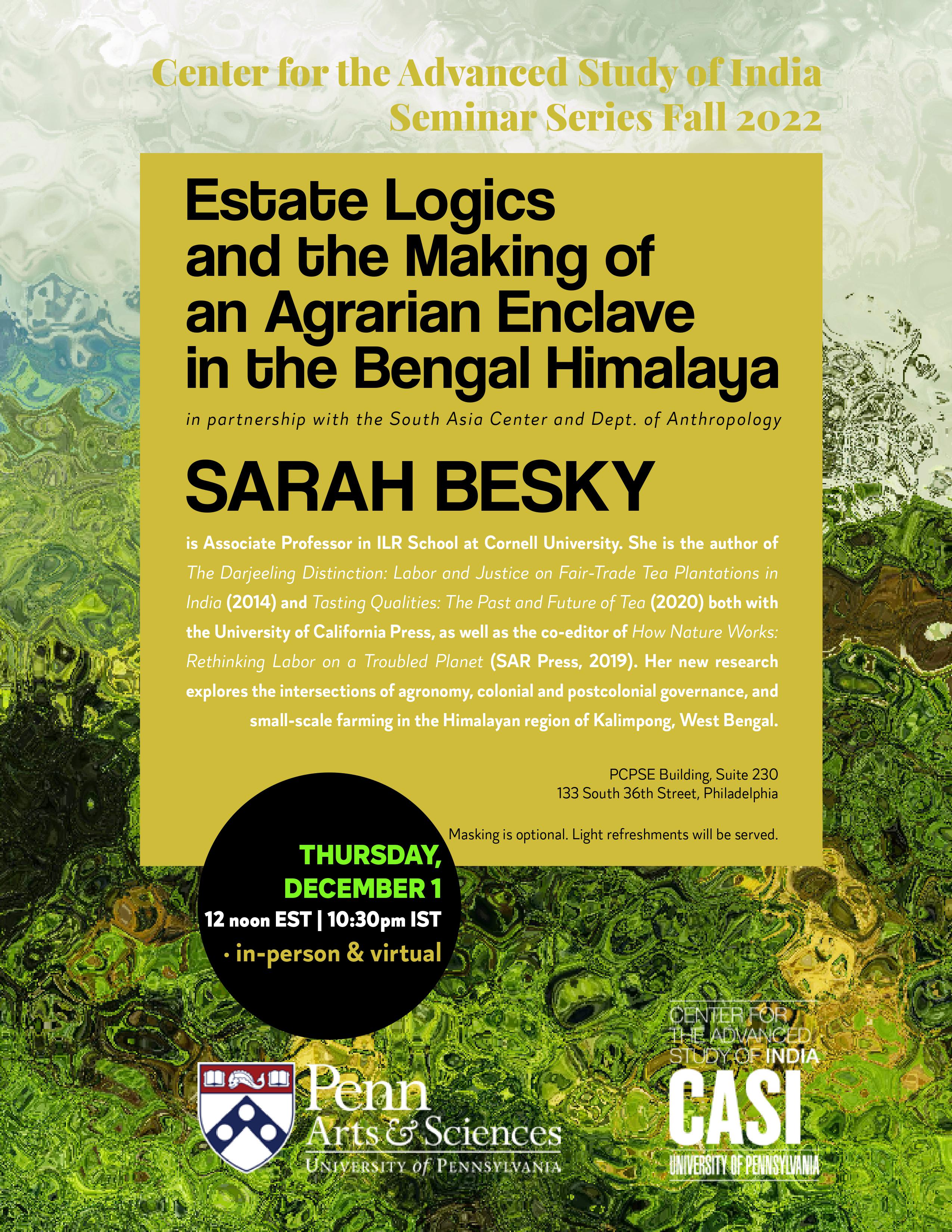 December 1, 2022, 12 noon EST | 10:30pm IST (Hybrid)

"Estate Logics and the Making of an Agrarian Enclave in the Bengal Himalaya"
[Register]

CASI / South Asia Center/ Dept. of Anthropology Seminar with Sarah Besky (Cornell University)


Event Video: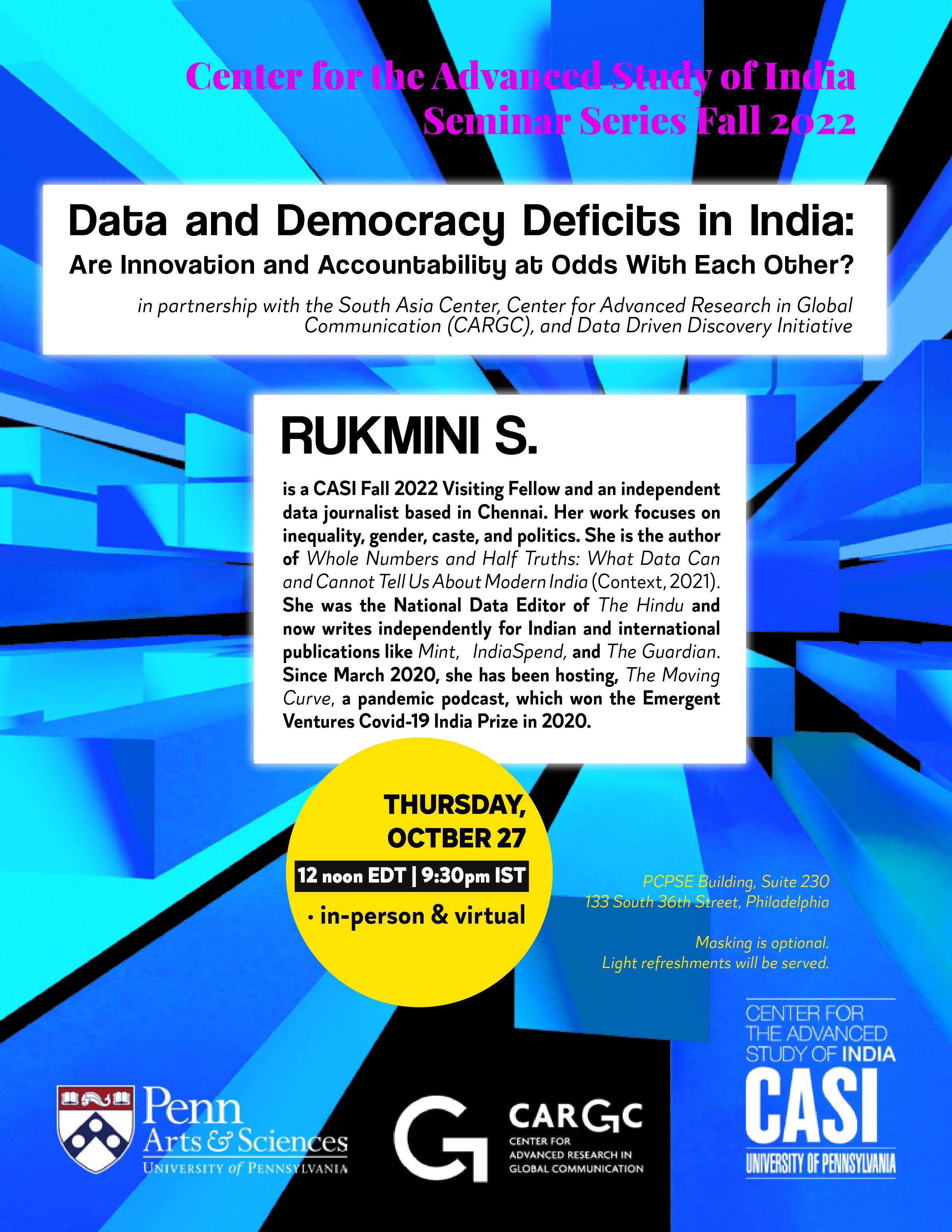 October 27, 2022: CASI Seminar "Data and Democracy Deficits in India: Are Innovation and Accountability at Odds with Each Other?" with Rukmini S. (Independent Data Journalist; CASI Fall 2022 Visiting Fellow) FULL VIDEO

---
Our Campus & Regional Partners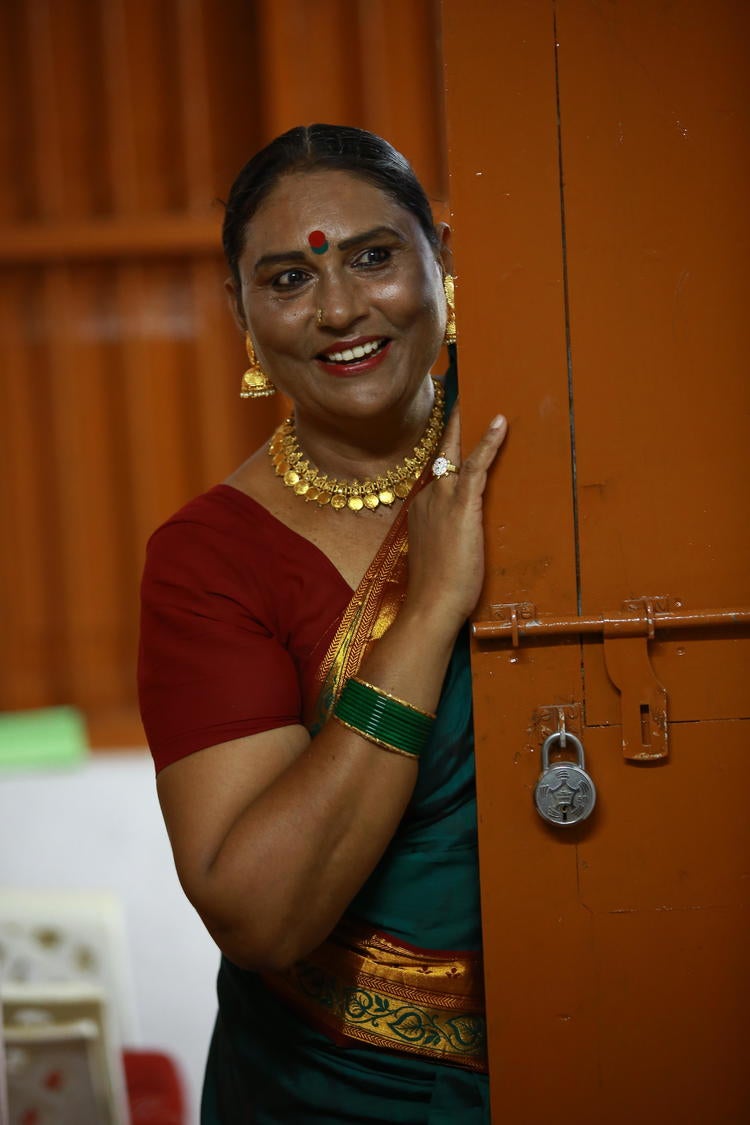 "Vellai Mozhi - Frankly Speaking: An Indian Trans Woman's Life Journey" with A. Revathi (trans woman activist, performer, and writer from southern India)
November 17, 2022, 4:30-6:30pm
Frist Campus Center - 302
M. S. Chadha Center for Global India, Princeton University
---
CASI Student Programs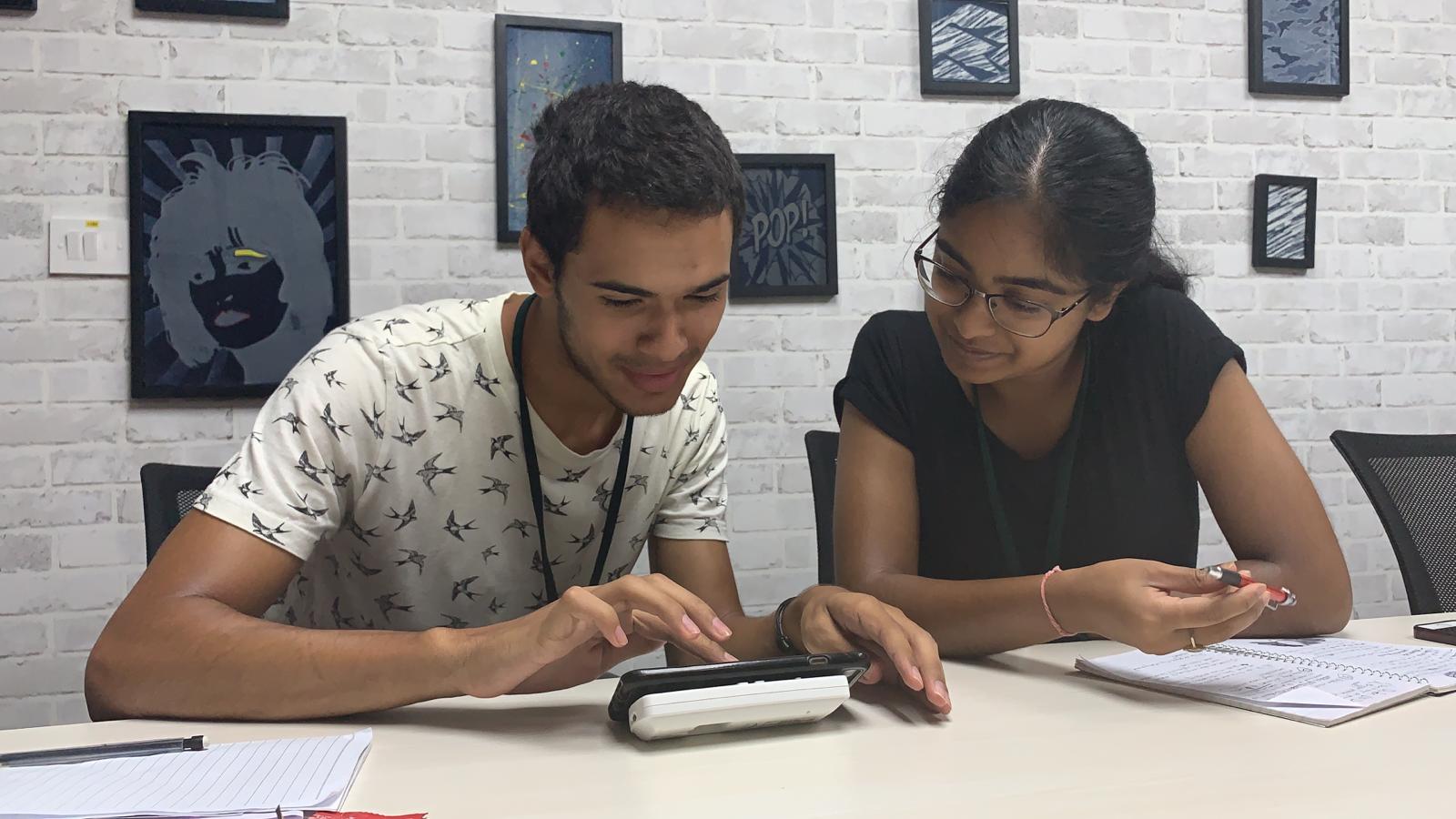 Read all about how CASI interns have spent their summers in India on the CASI Student Programs Blog!

Questions about CASI Student Programs?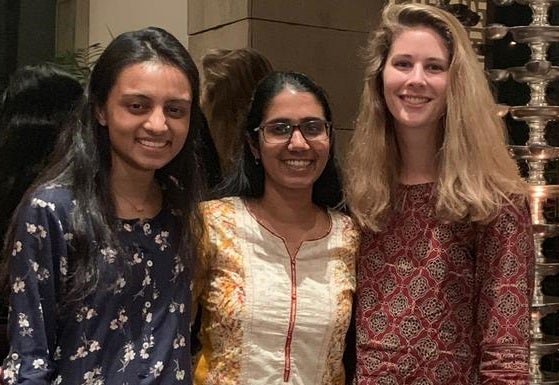 Please contact casi@sas.upenn.edu
---
Campus Location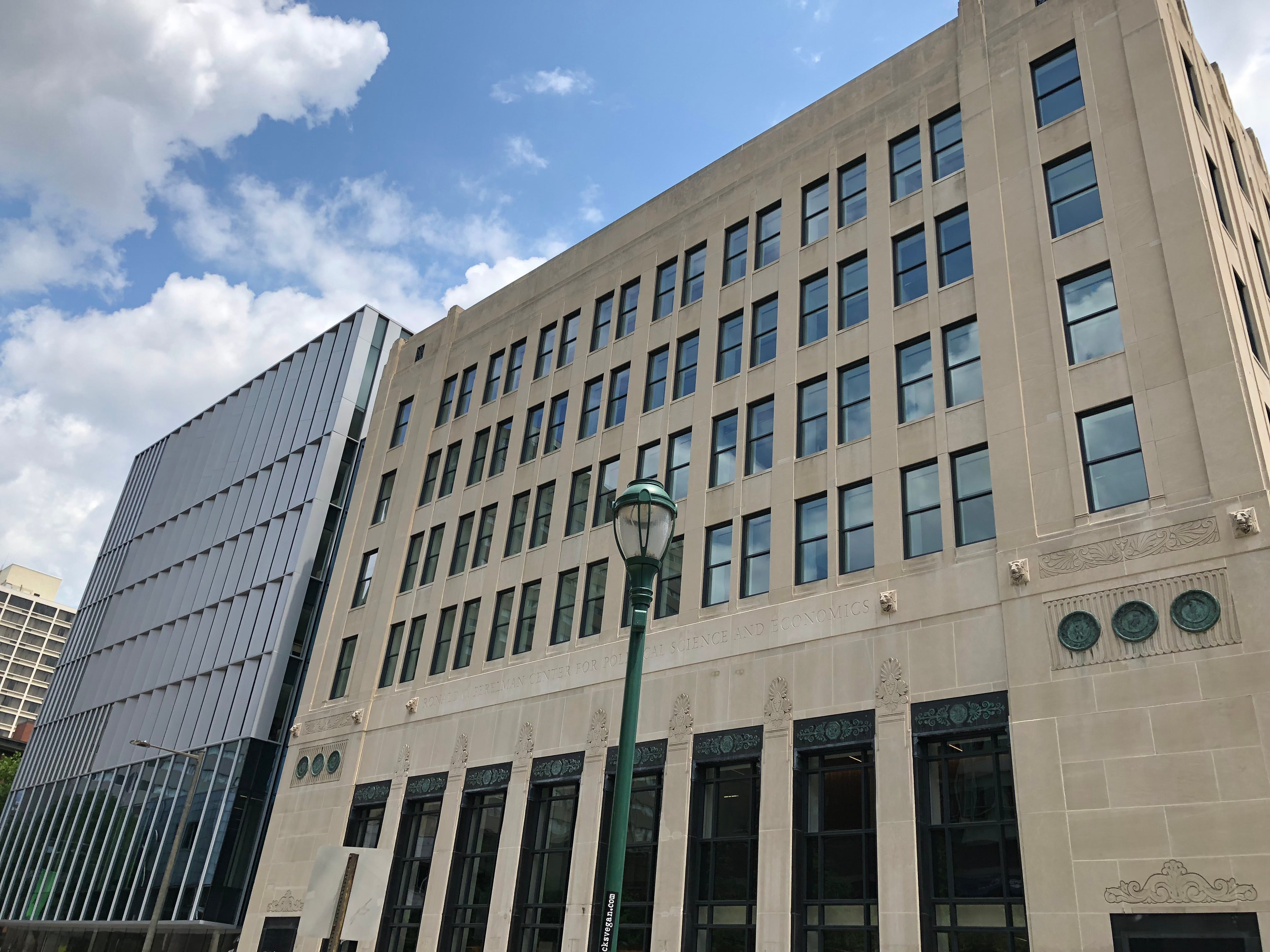 CASI's office is located close to the heart of Penn's campus at the Ronald O. Perelman Center for Political Science & Economics at 133 South 36th Street (Suite 230) Philadelphia, PA 19104-6215.
Please note: Due to the COVID-19 pandemic, CASI is operating on a hybrid schedule.