Finding a Place for Privacy in India's Health Digitization Landscape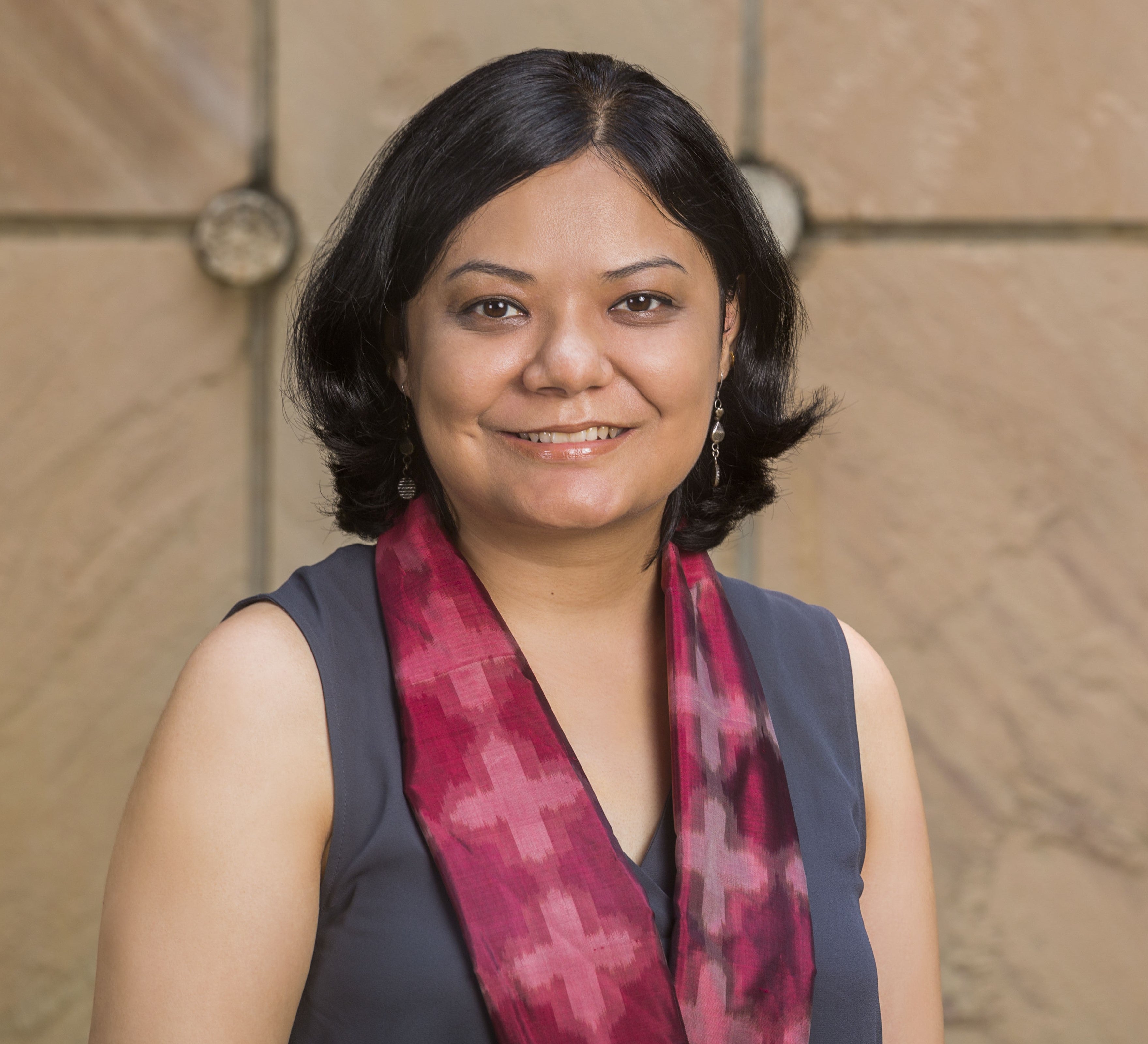 Smriti Parsheera
March 13, 2023
In the latest issue of India in Transition, lawyer, author & public policy researcher Smriti Parsheera highlights why this is a particularly ripe time to talk about privacy in the Indian health sector.
---
CASI in the News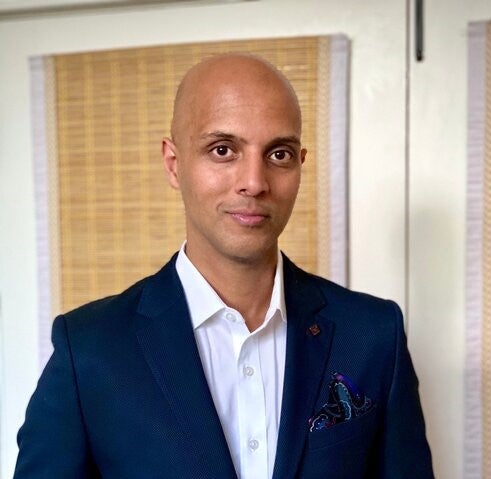 "Understanding India's Urban Future," a joint project with Penn Global (led by CASI Director Tariq Thachil and CASI Non-Resident Visiting Scholar Adam Auerbach) was featured in "Two-Year Project Explores the Political Effects of Urbanization in India" by Hannah Sung in the February 26, 2023 issue of The Daily Pennsylvanian.
---
CASI Student Programs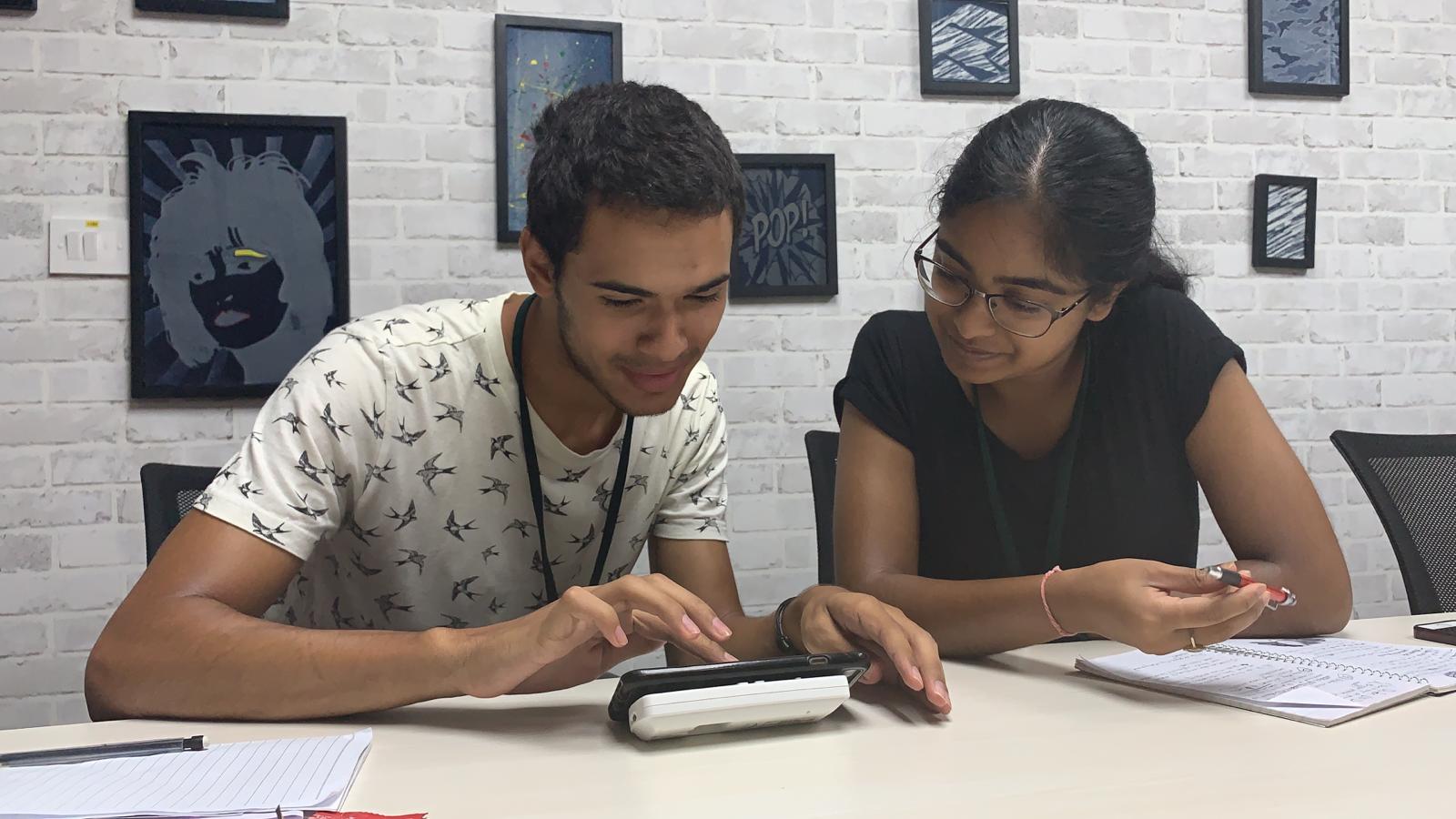 Summer Research Funds applications to support Penn students with their independent India-related research projects will close TODAY March 13, 2023 at 11:59pm EDT. APPLY HERE!
Summer 2023 Volunteer Internship applications are now closed. Thanks to all who applied!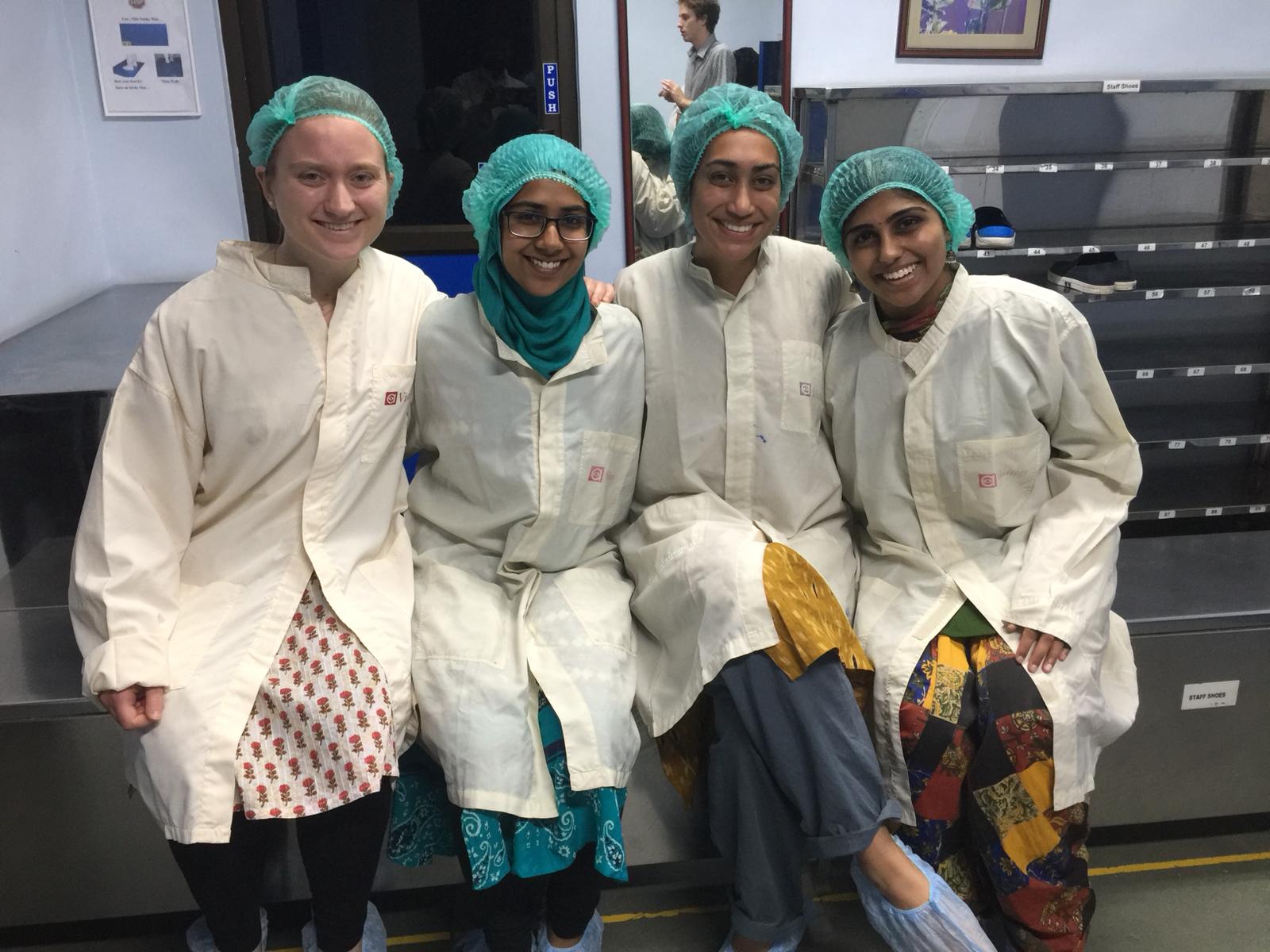 Read all about how past travel funds winners spent their summers in India on the CASI Student Programs Blog!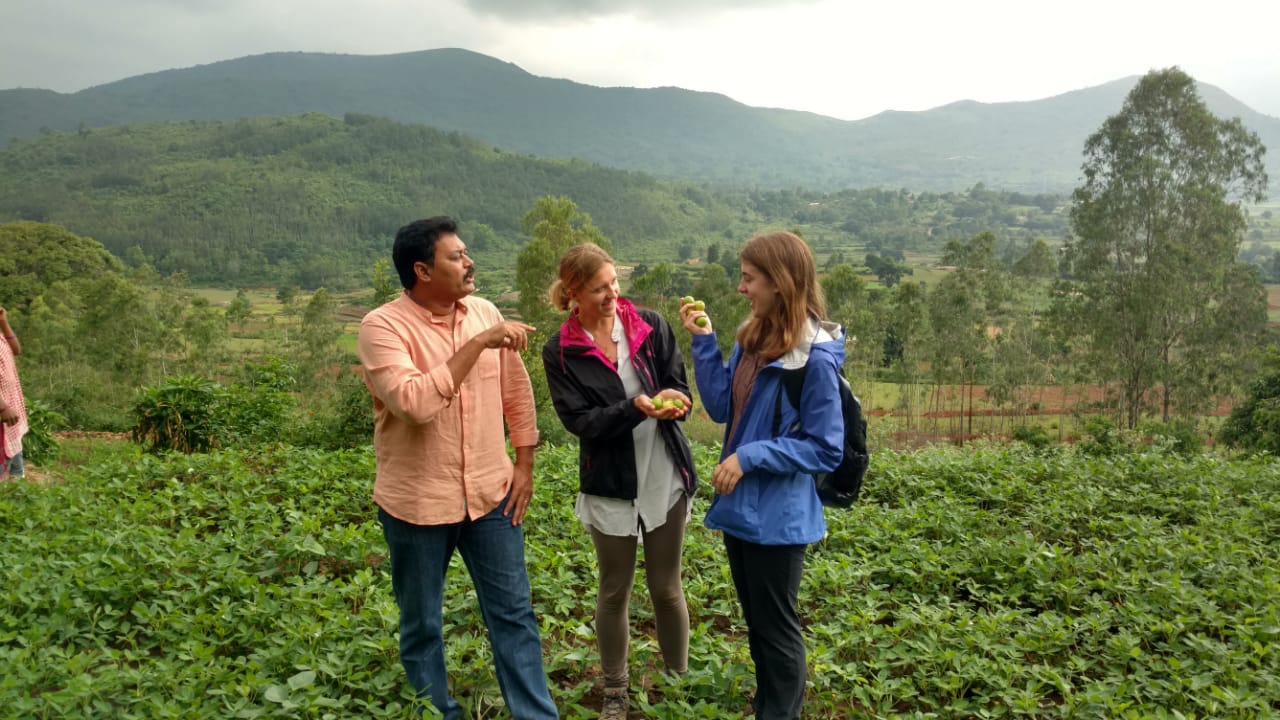 Questions about CASI Student Programs?
Please contact Juni Bahuguna (Assistant Director, Student & Visitor Programs) at junib@sas.upenn.edu
---
Upcoming Events
2023 CASI VIRTUAL Data Seminar Series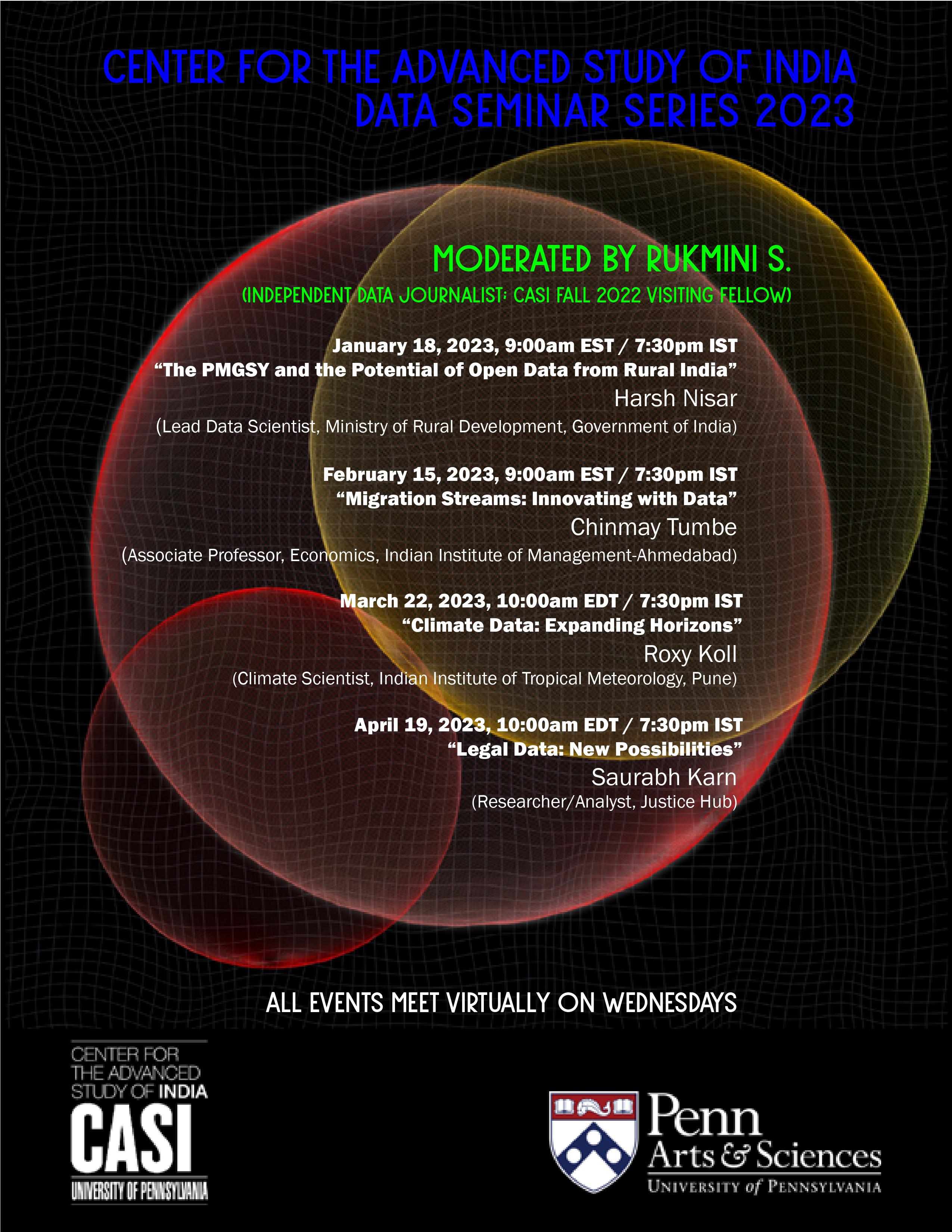 March 22, 2023, 10:00am EDT / 7:30pm IST

"Climate Data: Expanding Horizons"
Rukmini S. (Independent Data Journalist; CASI Fall 2022 Visiting Fellow) in conversation with Roxy Koll (Climate Scientist, Indian Institute of Tropical Meteorology, Pune)
Full Data Seminar Series Schedule

2022-23 CASI Seminar Series
*In-person events will no longer feature a virtual option*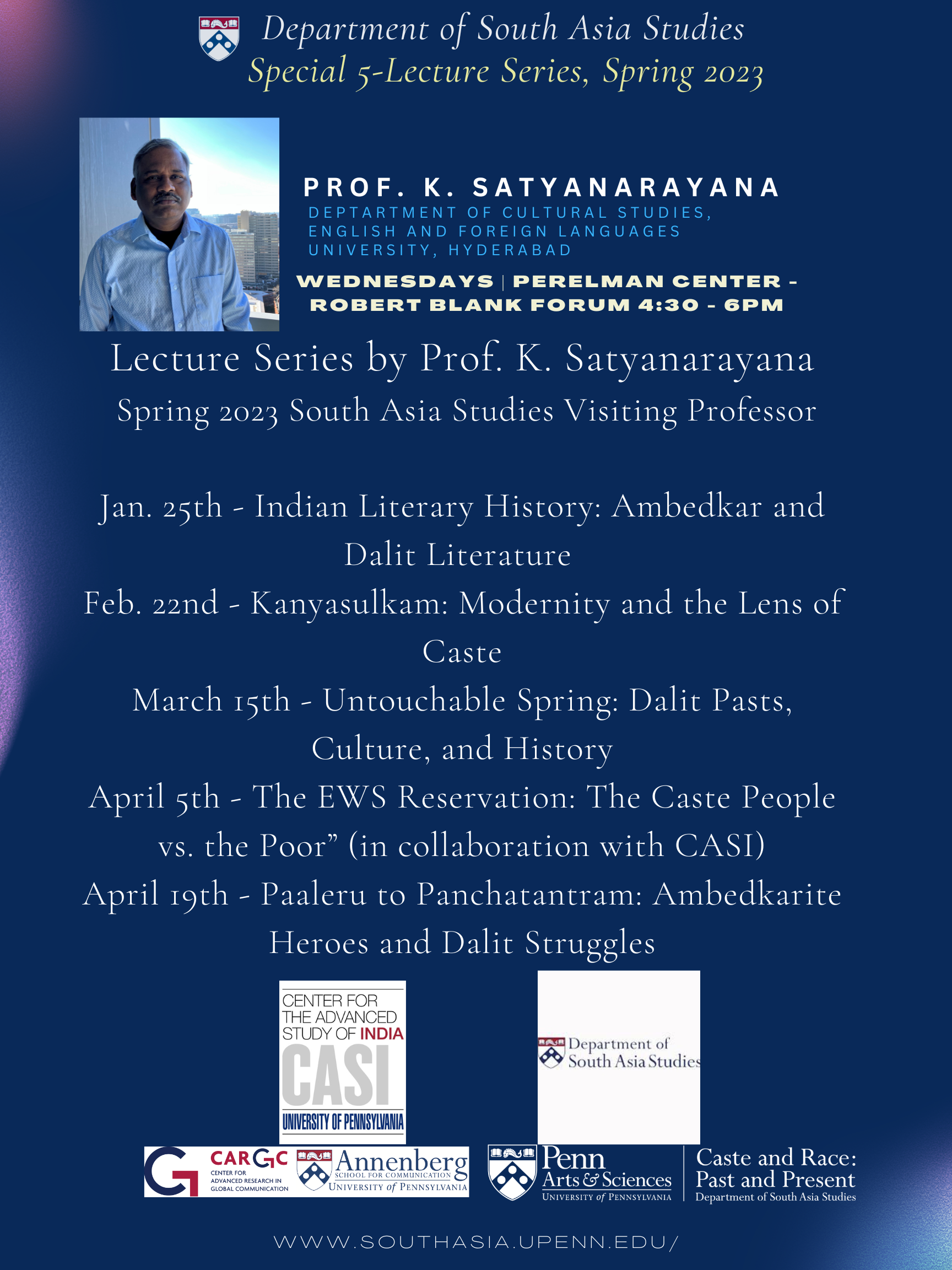 March 15, 2023, 4:30pm EDT (In-Person) at the Robert S. Blank Forum, PCPSE, 2nd floor

"Untouchable Spring: Dalit Pasts, Culture, and History"
Part 3 of a 5-lecture series with Prof. K. Satyanarayana (English and Foreign Languages University, Hydrabad), co-sponsored with the Dept. of South Asian Studies, Anenberg School for Communication, and Penn SAS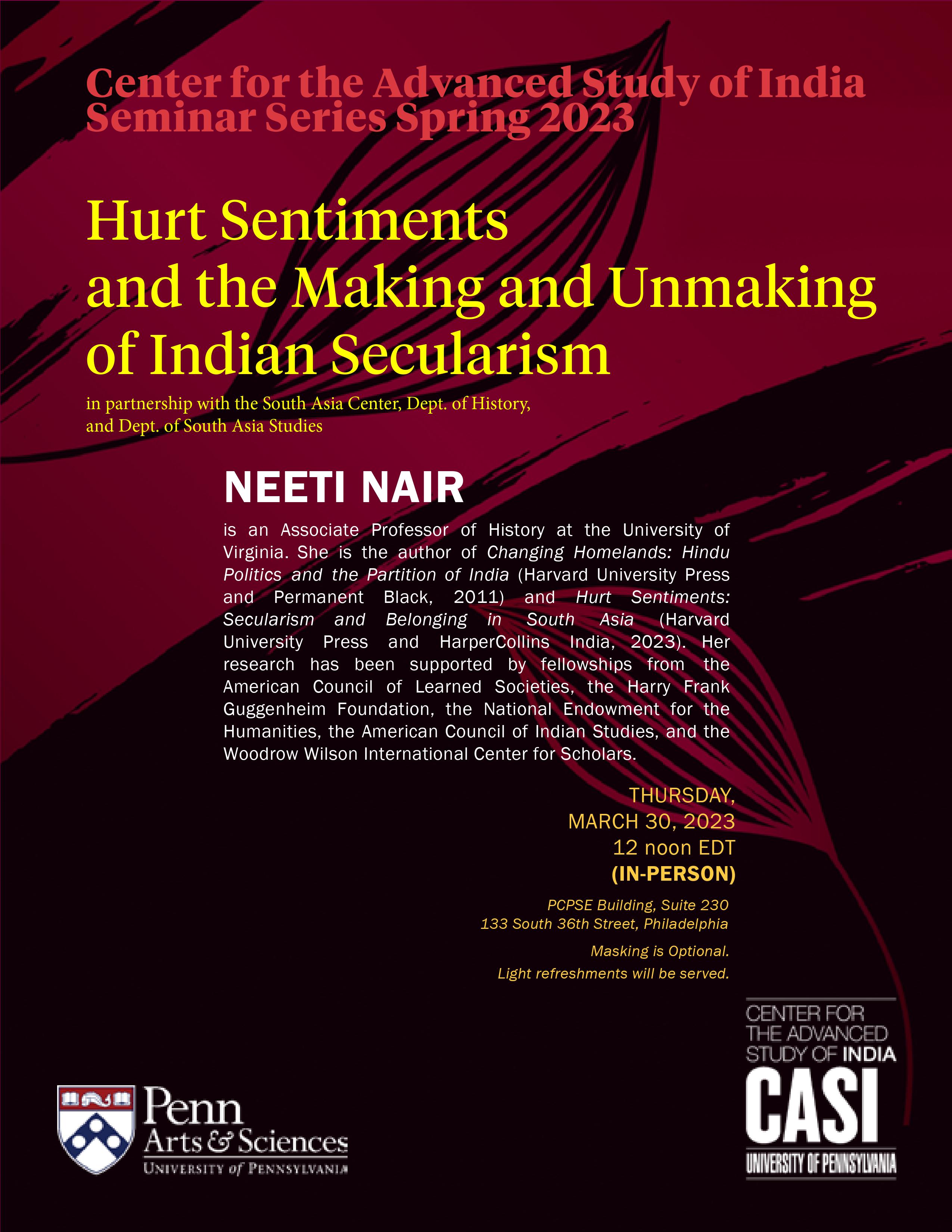 March 30, 2023, 12 noon EDT (In-Person)

"Hurt Sentiments and the Making and Unmaking of Indian Secularism"

CASI / South Asia Center / Dept. of History / Dept. of South Asia Studies Seminar with Neeti Nair (University of Virginia)
---
Our Campus & Regional Partners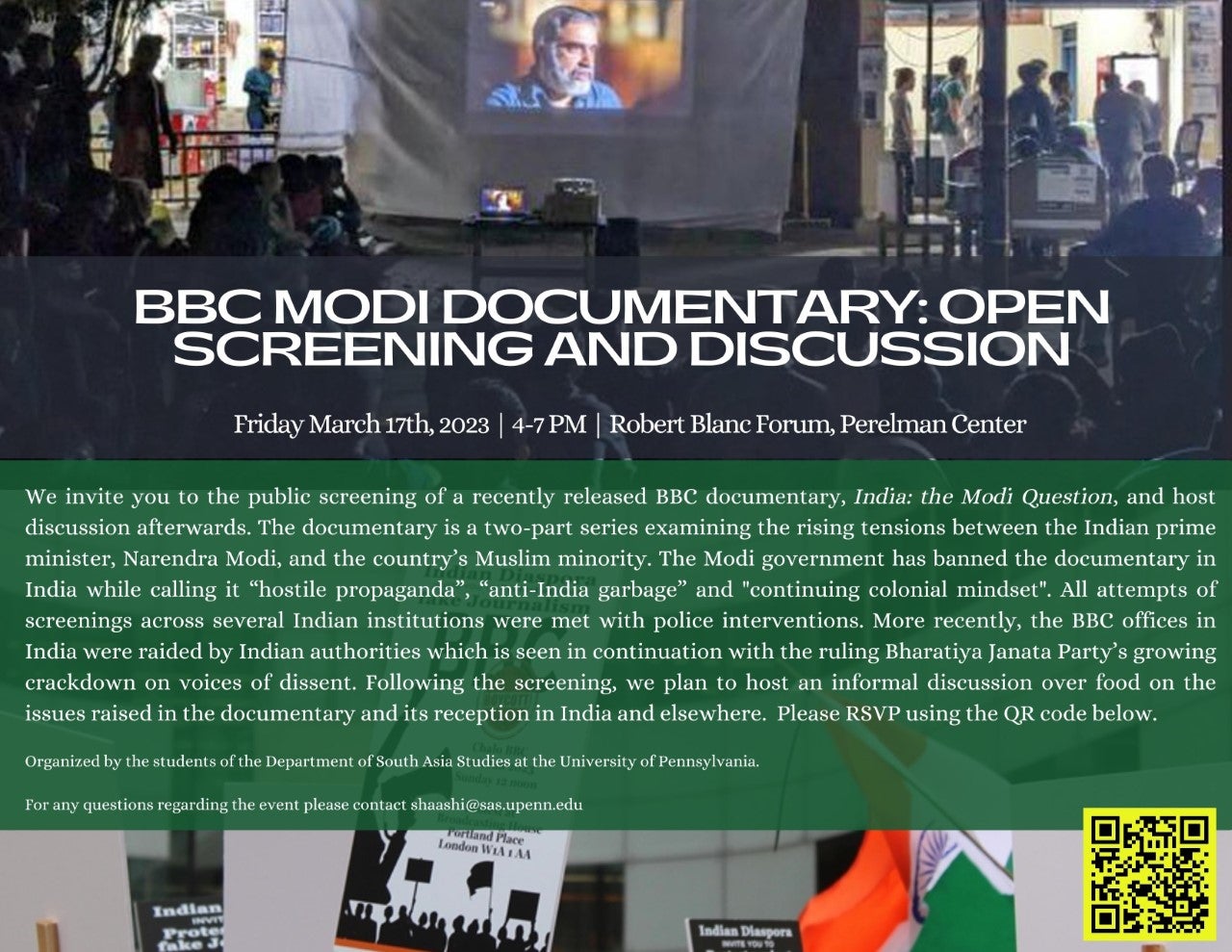 "BBC Modi Documentary: Open Screening and Discussion" (Organized by the students of the Department of South Asia Studies, Penn)
Friday March 17, 2023, 4:00-7:00pm EDT
Robert Blank Forum, Perelman Center for Political Science & Economics (2nd Floor)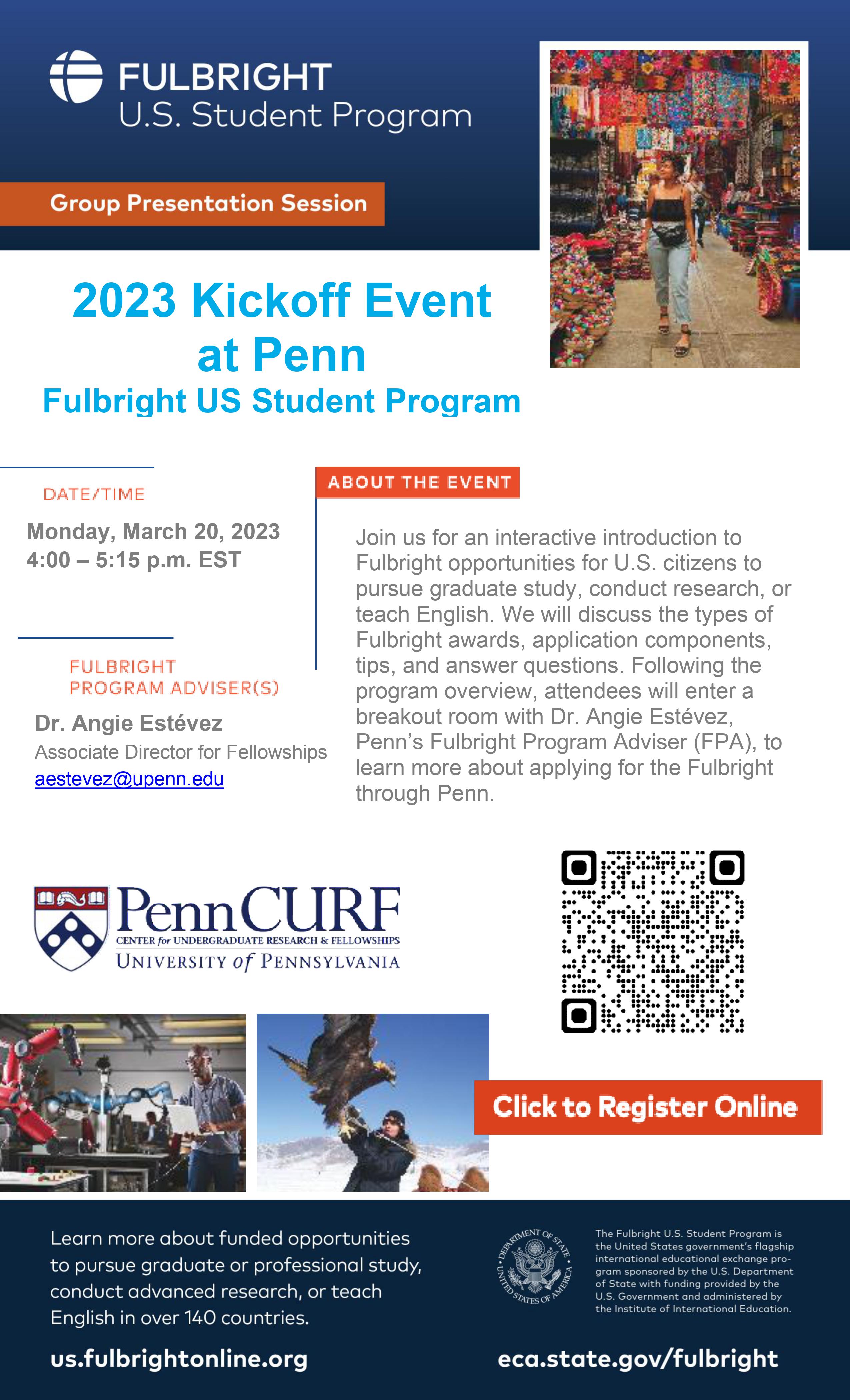 Penn CURF is holding its 2024-25 Award Cycle Fulbright US Student Program Kick-Off on Monday, March 20, 2023, 4:00-5:15pm EDT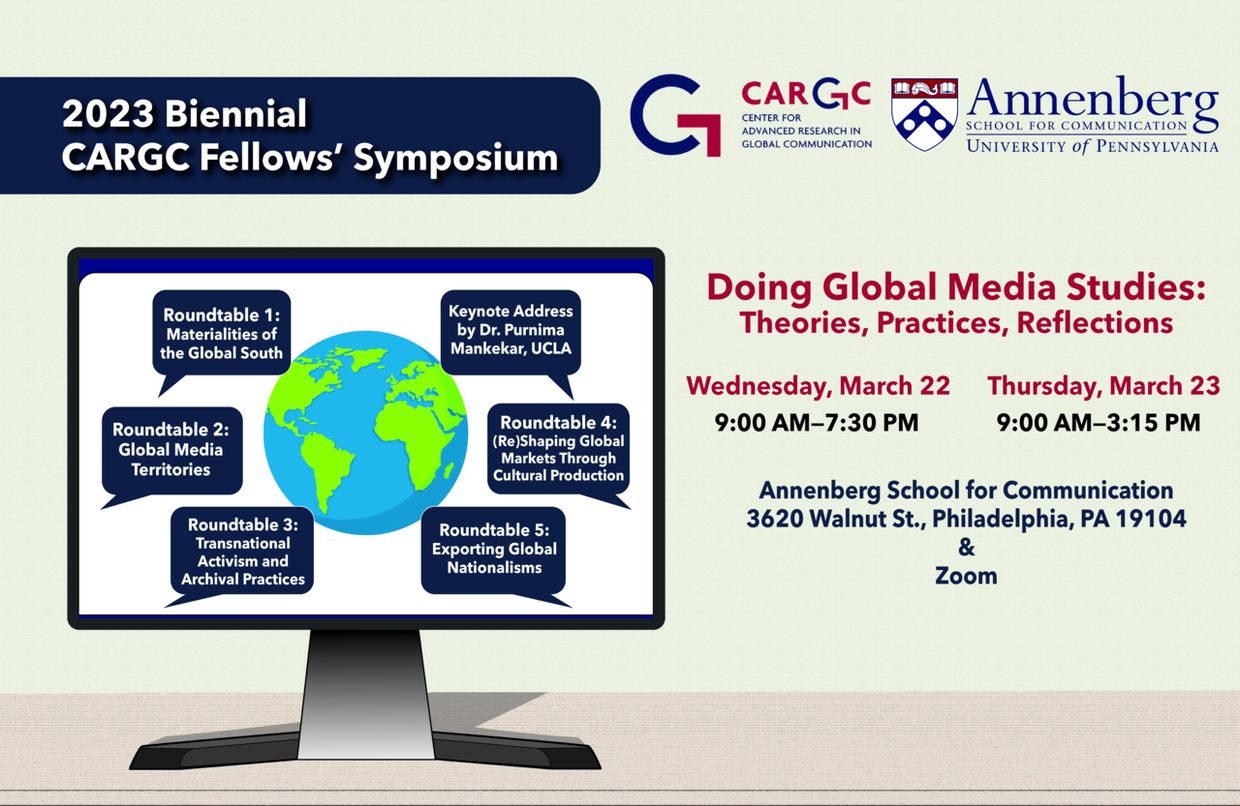 2023 Biennial Penn CARGC Fellows' Symposium:
"Doing Global Media Studies: Theories, Practices, Reflections"
March 22-23, 2023 at Annenberg School for Communication & Zoom
---
Campus Location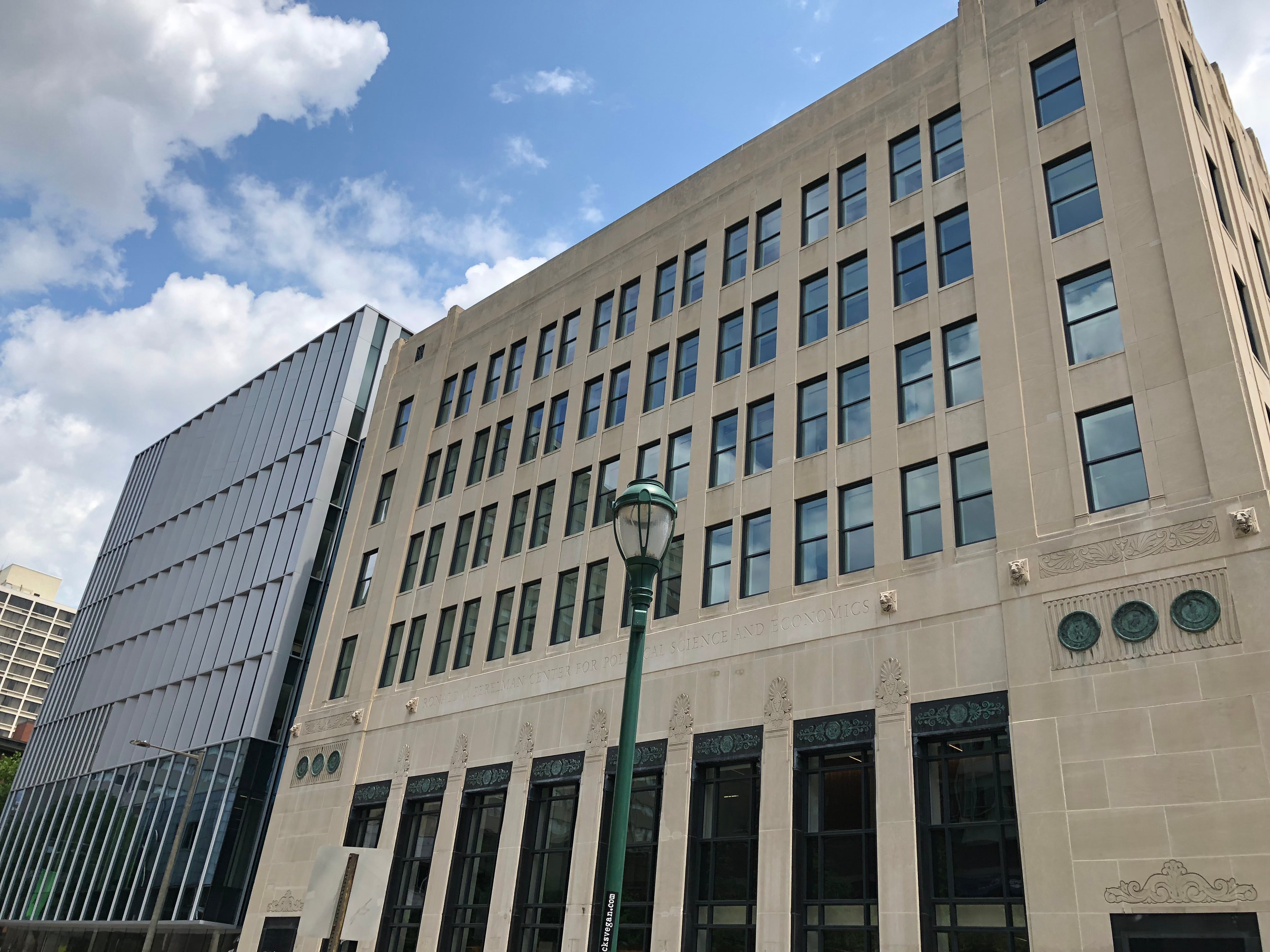 CASI's office is located close to the heart of Penn's campus at the Ronald O. Perelman Center for Political Science & Economics at 133 South 36th Street (Suite 230) Philadelphia, PA 19104-6215.
Please note: CASI is operating on a hybrid schedule.