Welfarism Works, Efficient Implementation Less So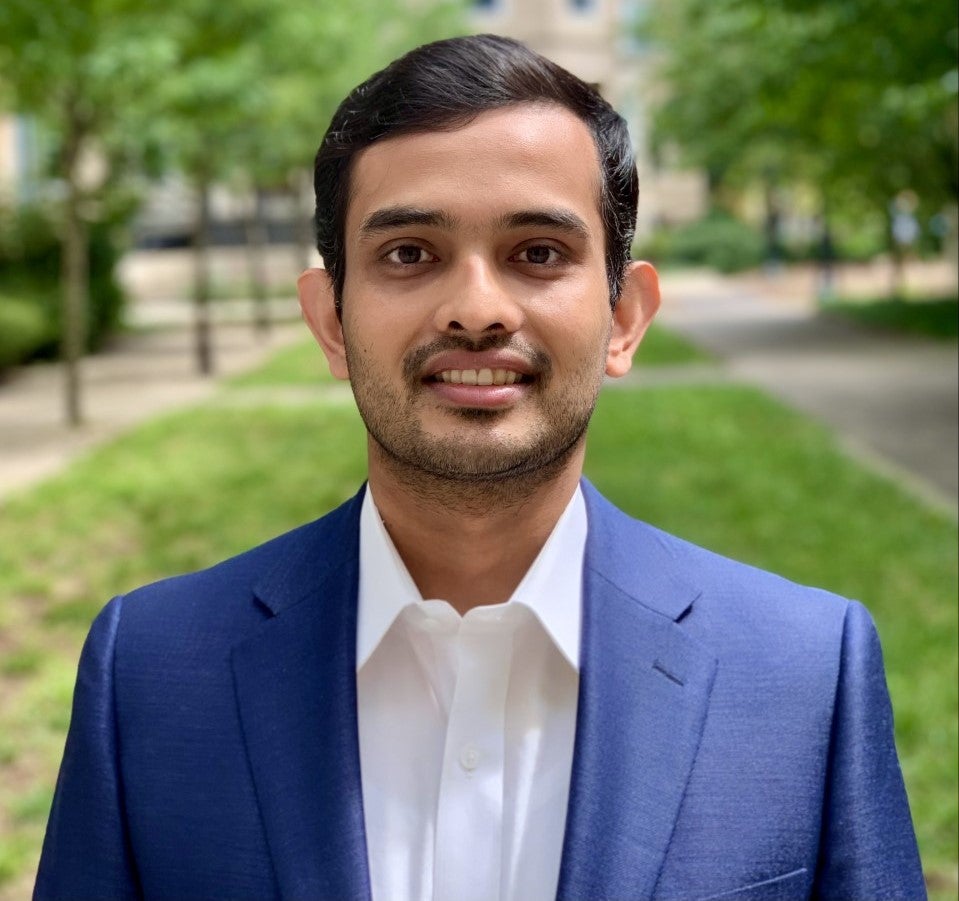 Shikhar Singh
February 13, 2023
In the latest issue of India in Transition, CASI Postdoctoral Research Fellow, Shikhar Singh examines whether welfare programs win political support, and how voters respond to direct benefit transfers.
---
CASI in the News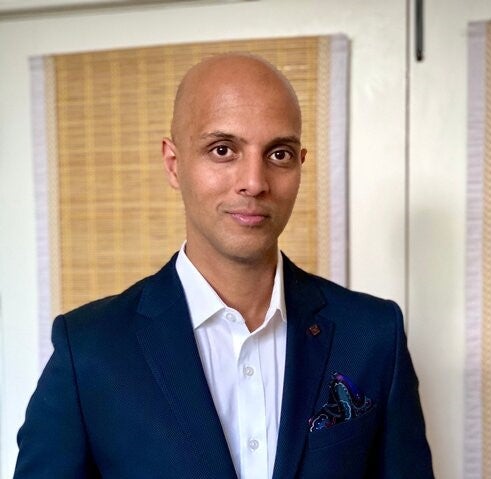 CASI Director Tariq Thachil was featured in the February 10, 2023 Penn Today article, "Understanding India's Urban Future" by Kristina García, an interview that summarizes a two-year project supported by Penn Global and CASI that takes a deep dive into the political workings of India's rapidly urbanizing landscape. The article was also featured as Penn Today newsletter's top story on February 13, 2023.
Prof. Thachil also discussed clientelism on "Political Brokers In India's Most Marginalized Communities," a February 2, 2023 espisode on Not Another Politics Podcast, hosted by the University of Chicago's Center for Effective Government.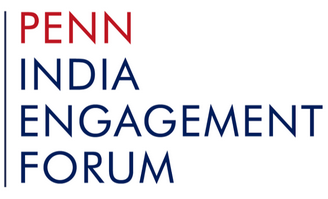 CASI was featured in "University of Pennsylvania Pledges to Bolster Relations with India at Penn India Engagement Forum" in the January 27, 2023 issue of Asian News International. The article also appeared in the February 8, 2023 issue of Penn Today.
---
CASI Student Programs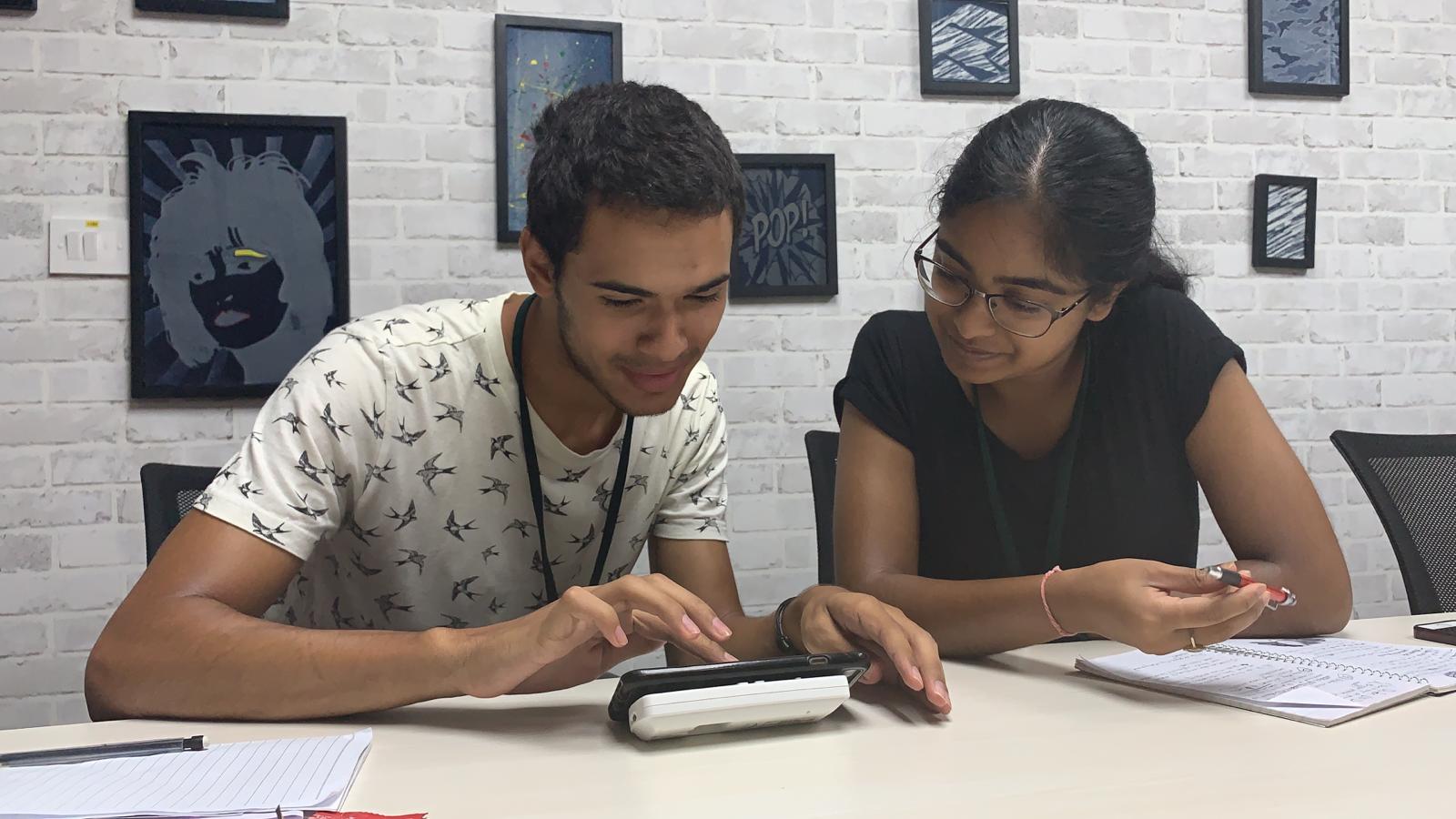 Applications for Summer Research Funds to support Penn students with their independent India-related research projects will close on Monday, March 13, 2023, 11:59pm EST. APPLY HERE! Summer 2023 Volunteer Internship applications are now closed. Thanks to all who applied!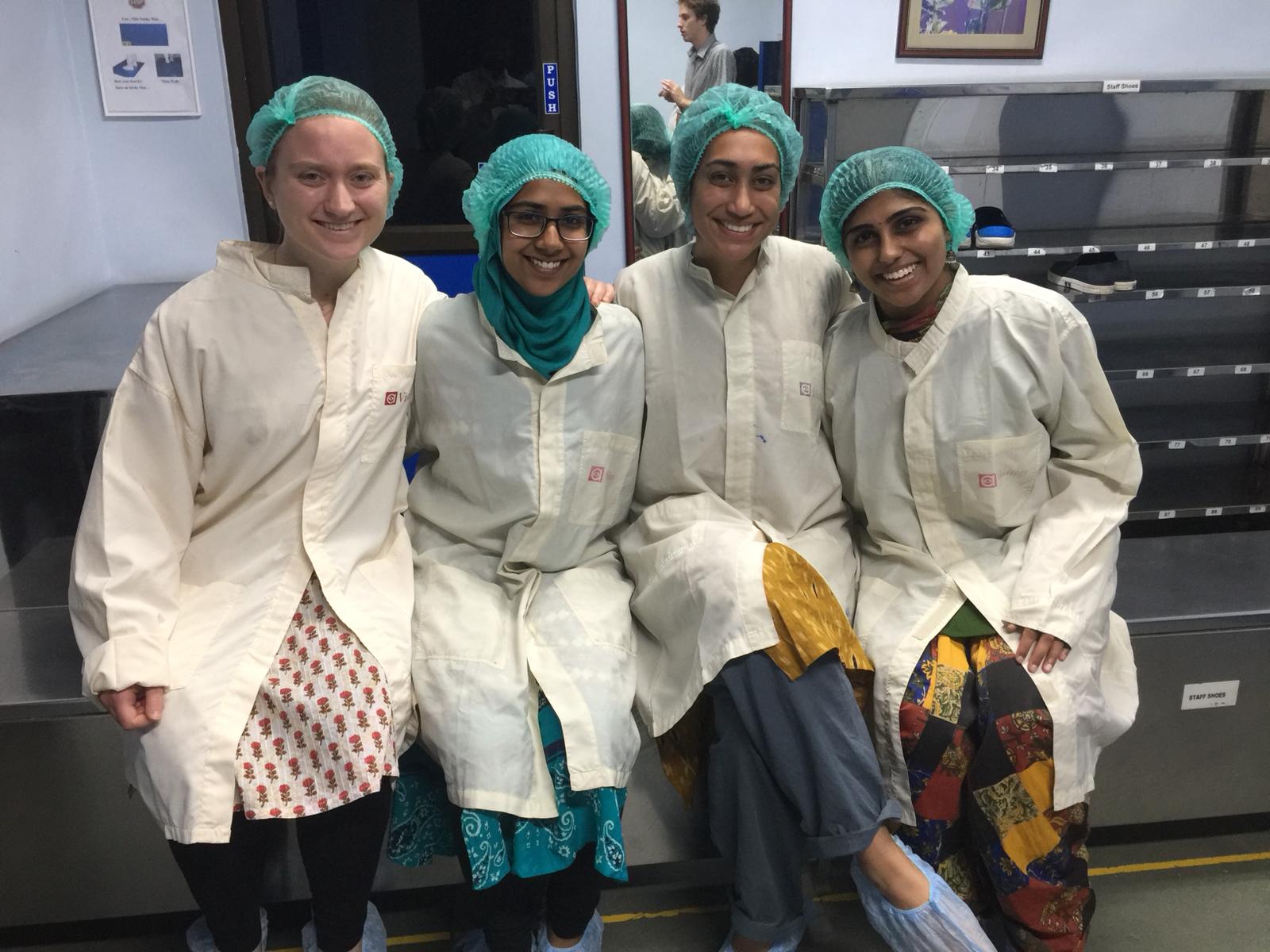 Read all about how past travel funds winners spent their summers in India on the CASI Student Programs Blog!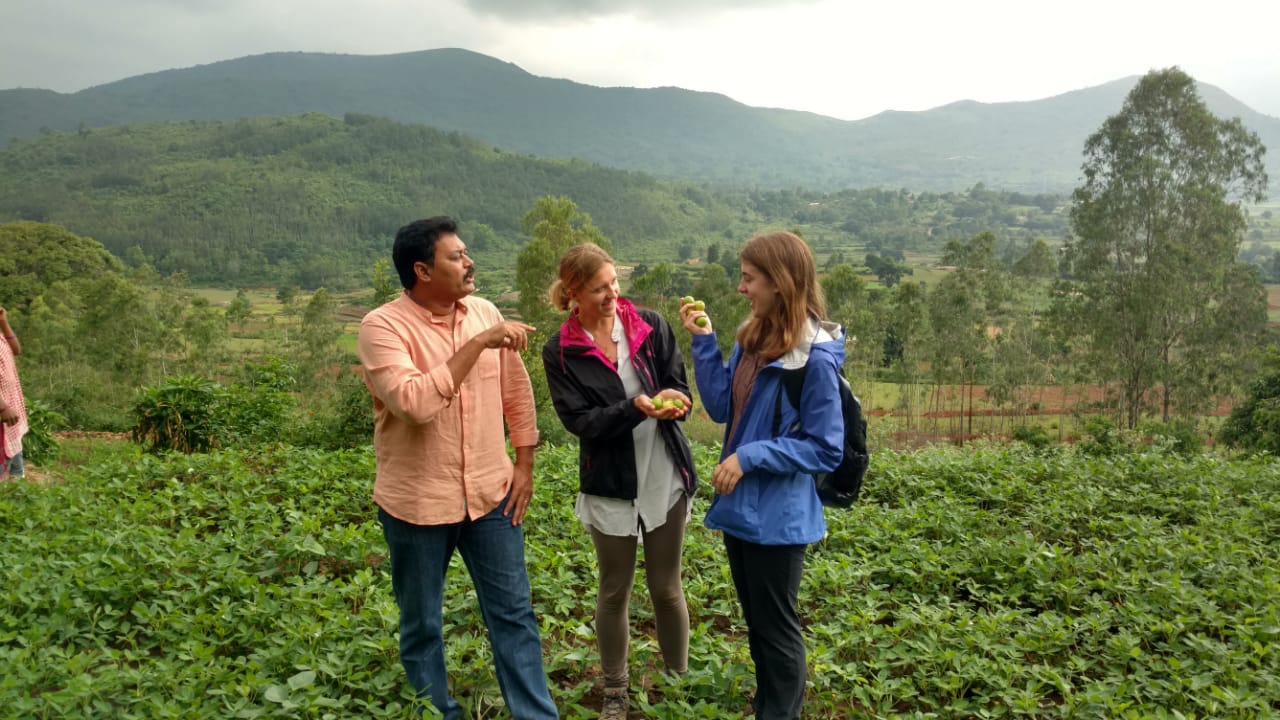 Questions about CASI Student Programs?
Please contact Juni Bahuguna (Assistant Director, Student & Visitor Programs) at junib@sas.upenn.edu
---
Upcoming Events
2023 CASI VIRTUAL Data Seminar Series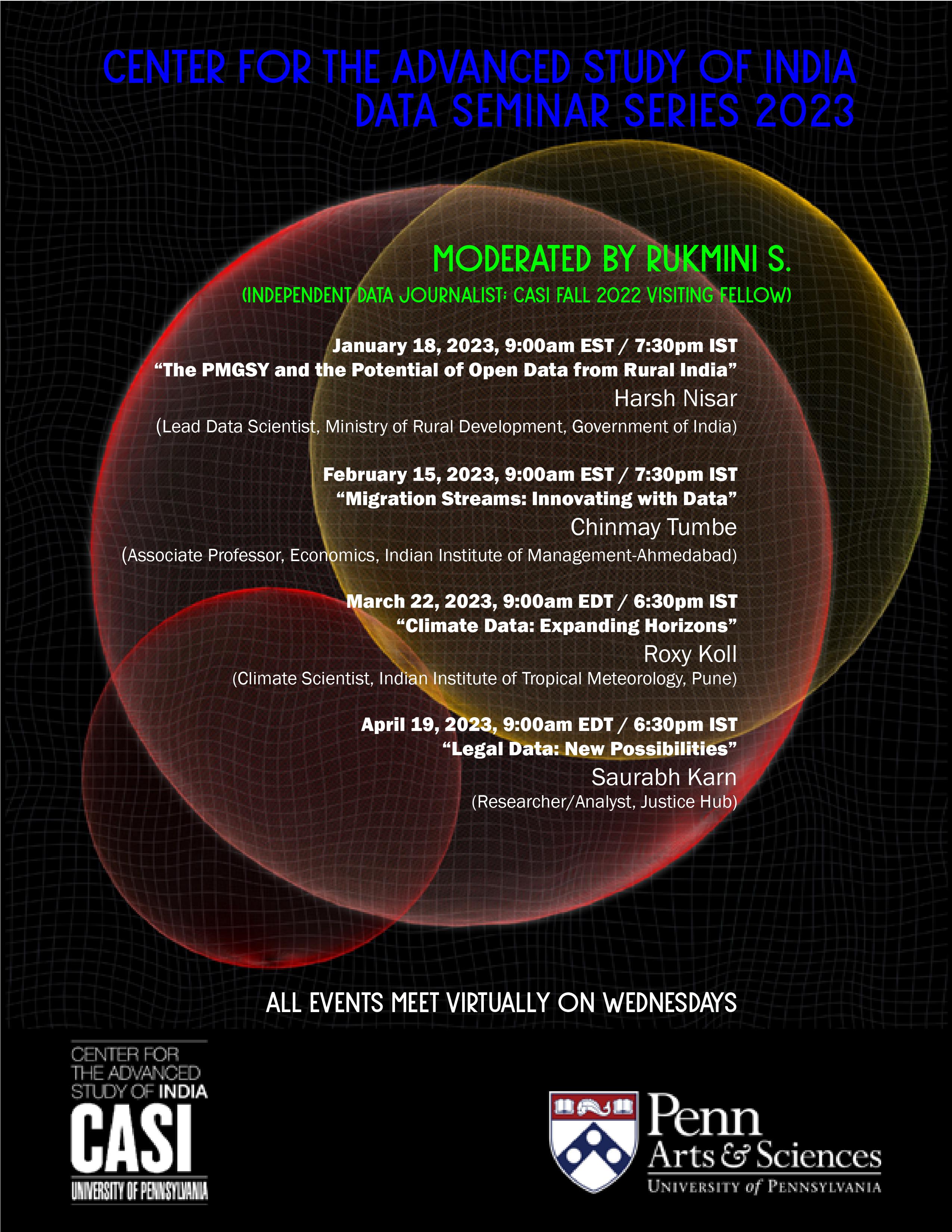 February 15, 2023, 9:00am EST / 7:30pm IST

"Migration Streams: Innovating with Data"
Rukmini S. (Independent Data Journalist; CASI Fall 2022 Visiting Fellow) in conversation with Chinmay Tumbe (Associate Professor of Economics at the Indian Institute of Management-Ahmedabad)
Full Data Seminar Series Schedule

2022-23 CASI Seminar Series
*In-person events will no longer feature a virtual option*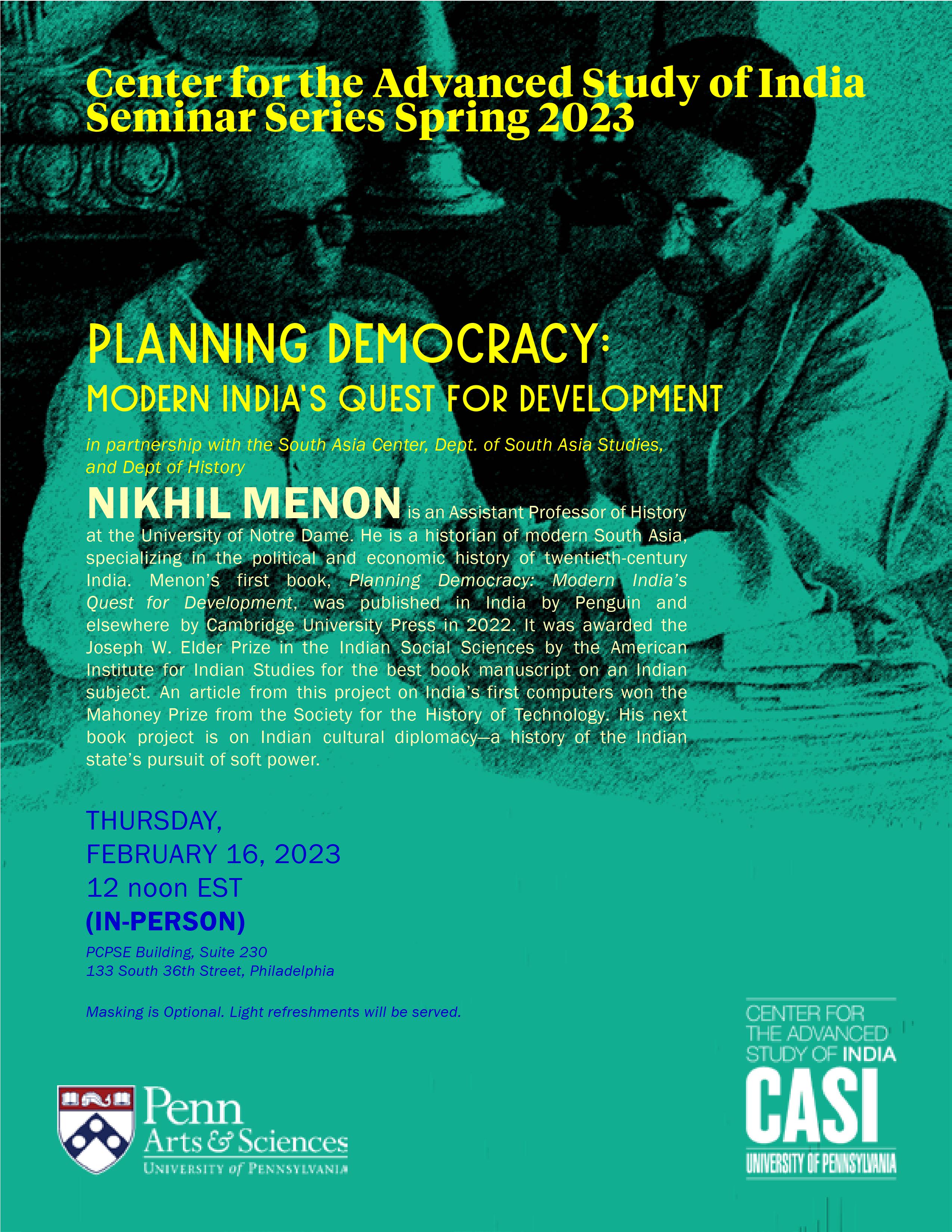 February 16, 2023, 12 noon EST (In-Person)

"Planning Democracy: Modern India's Quest for Development"
CASI / South Asia Center / Dept. of History / Dept. of South Asian Studies Seminar with Nikhil Menon (University of Notre Dame)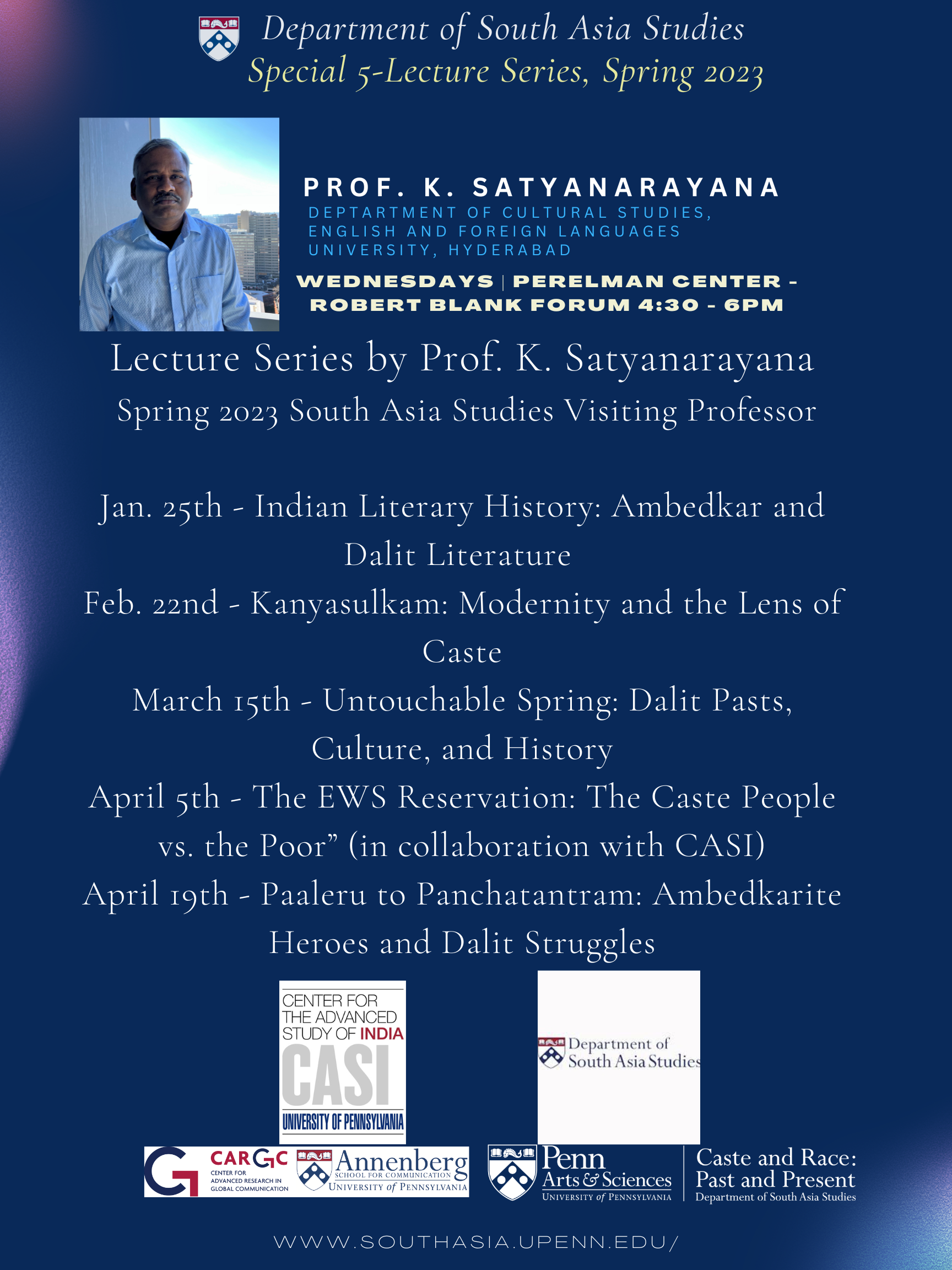 February 22, 2023, 4:30pm EST (In-Person) at the Robert S. Blank Forum, PCPSE, 2nd floor

"Kanyasulkam: Modernity and the Lense of Caste"
Part 2 of a 5-lecture series with Prof. K. Satyanarayana (English and Foreign Languages University, Hydrabad), co-sponsored with the Dept. of South Asian Studies, Anenberg School for Communication, and Penn SAS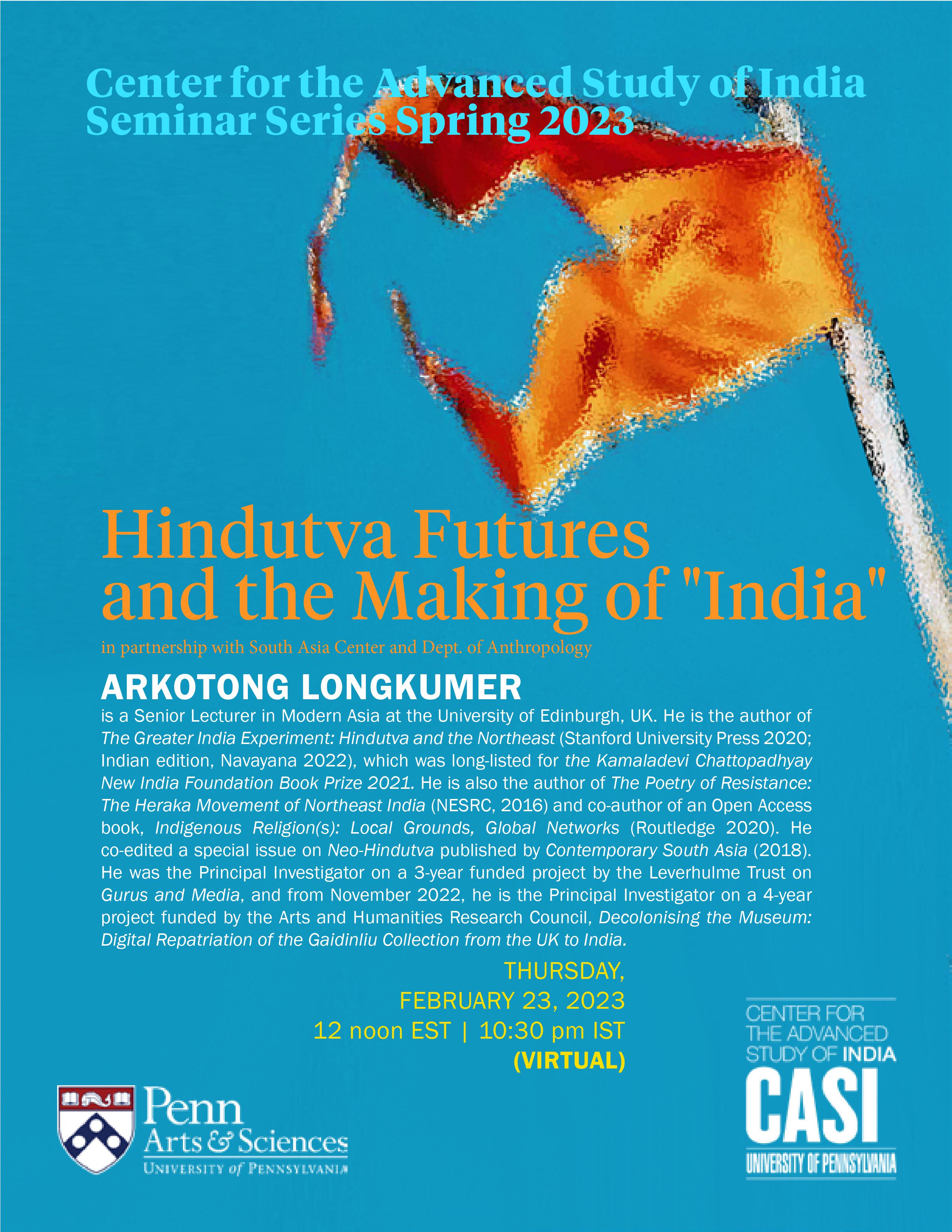 February 23, 2023, 12 noon EST | 10:30pm IST (Virtual)

"Hindutva Futures and the Making of 'India'"
[Register]

CASI / South Asia Center / Dept. of Anthropology Seminar with Arkotong Longkumer (University of Edinburgh)
---
Our Campus & Regional Partners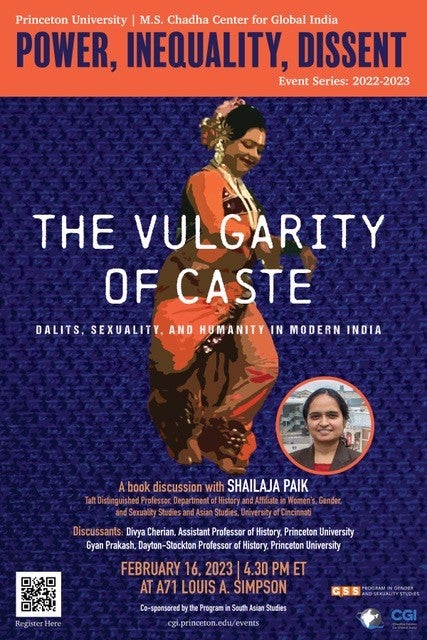 "The Vulgarity of Caste: Dalits, Sexuality and Humanity in Modern India" A book discussion with Shailaja Paik (University of Cincinnati)
February 16, 2023, 4:30pm
A71 Louis Simpson Building, Princeton University

---
Campus Location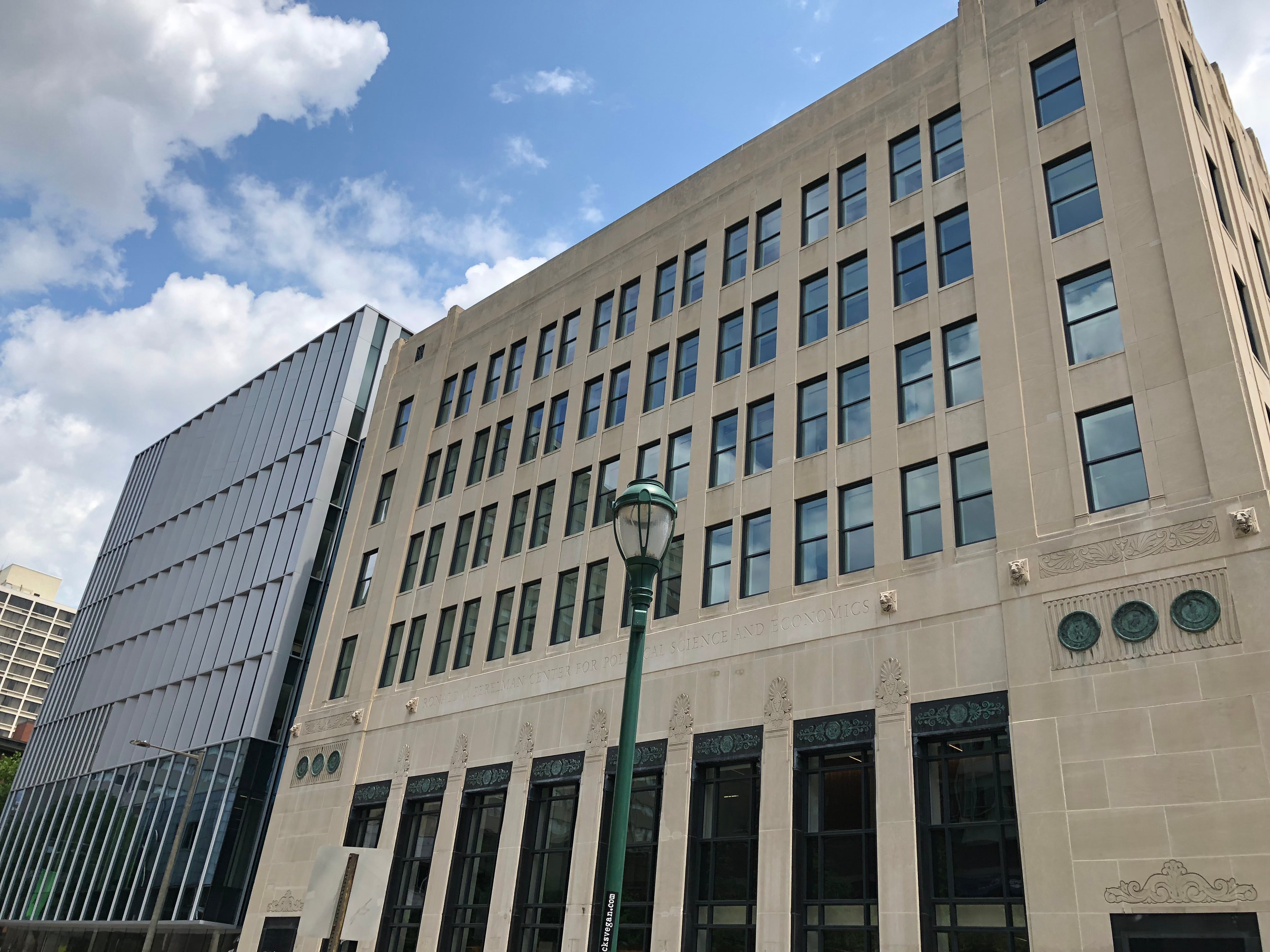 CASI's office is located close to the heart of Penn's campus at the Ronald O. Perelman Center for Political Science & Economics at 133 South 36th Street (Suite 230) Philadelphia, PA 19104-6215.
Please note: CASI is operating on a hybrid schedule.