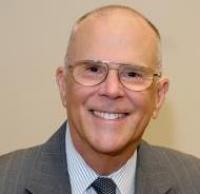 Marshall M. Bouton
Senior Fellow, and Member, CASI International Advisory Board (Chairman, 2004-12)
Marshall M. Bouton is a Senior Fellow at CASI as of July 1, 2013. He is president emeritus of The Chicago Council on Global Affairs, having served as its president from 2001 to 2013.  The Chicago Council is a leading, independent, nonpartisan organization committed to influencing the discourse on global policy issues through contributions to opinion and policy formation, leadership dialogue, and public learning.
A nationally known expert on India and Asia, Dr. Bouton came to The Chicago Council from the Asia Society, New York, where he was executive vice president from 1990 to 2001.  Dr. Bouton's previous positions include Director of Policy Analysis for Near East, Africa and South Asia in the U.S. Defense Department, special assistant to the U.S. Ambassador to India, and founding US executive secretary of the Indo-U.S. Sub-commission on Education and Culture. 
Under Dr. Bouton's leadership, The Chicago Council, long a prestigious forum in Chicago, has become a nationally known independent source of policy analysis and proposals on a wide range of issues including the role of public opinion in foreign policy, global food security, international economic policy, immigration, global cities, and transatlantic relations.  Over twelve years the Council tripled its Chicago audience and increased its annual budget from under $2.0 million to $10.5 million.
Dr. Bouton speaks and writes frequently on India, Asia and US-Asia Relations.   His writings include: "Obama's Second Wind" in The Indian Express, November 17, 2012, "America's Interests in India," published by the Center for a New American Security in October 2010; "We Need India's Help in Afghanistan," published on Forbes.com on November 24, 2009; and "What's Missing in the Presidential Race? Only Half of Humanity" published by The InterDependent in spring 2008.  Dr. Bouton has taught on India and Asia at Northwestern University.
Dr. Bouton is past chairman of the International Advisory Board (2004-12) of the Center for the Advanced Study of India at the University of Pennsylvania. He is a member of the Board of Directors of World Business Chicago, the Board of Directors of Chicago Sister Cities International Program, the Social Sciences Visiting Committee at The University of Chicago, the Council on Foreign Relations, the International Institute for Strategic Studies, the Pacific Council on International Policy, The Commercial Club of Chicago, and The Economic Club of the City of Chicago. 
Dr. Bouton is the author of Agrarian Radicalism in South India (Princeton University Press), coauthor of The Foreign Policy Disconnect: What Americans Want from Our Leaders but Don't Get (Benjamin I. Page with Marshall M. Bouton, The University of Chicago Press), which was awarded the American Political Science Association Gladys M. Kammerer Book Award in 2007, and editor/coeditor of several editions ofIndia Briefing (The Asia Society with Westview Press/M.E. Sharpe). He holds an A.B. in history from Harvard College, an M.A. in South Asian studies from the University of Pennsylvania, and a Ph.D. in political science from the University of Chicago. He is married and has two grown children and two grandchildren.
On June 21, 2013, Dr. Bouton was awarded the Friend of India Award from India Abroad to commemorate his five decades of diplomatic service and scholarly work on India. He is the third person to receive this honor that is part of India Abroad's annual Person of the Year Awards program.
View Acceptance Video of India Abroad's Awards Ceremony
India Abroad's June 2013 special issue - India Abroad Person of the Year 2012 - featured an article on Dr. Bouton titled "The Indiawallah."
Also, in the June special issue of India Abroad, CASI Director Devesh Kapur contributed an appreciation article about Dr. Bouton titled "An Exceptional Friend of India."